Tropics
Sunny, hot, humid, white sand, palm trees. Yes, but more, and with great surprises.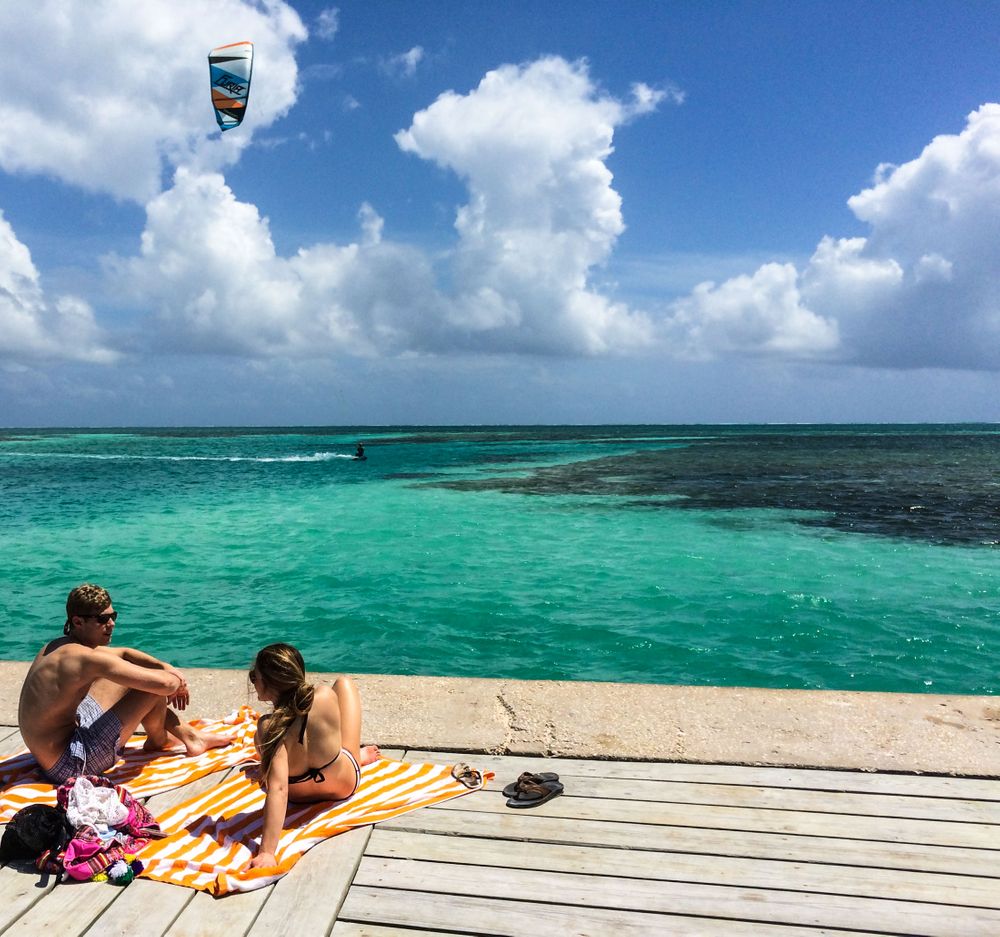 Classic shot for a tourist brochure.
Almost the perfect vision. The palm trees are missing and the beach is concrete, but a lot of the good parts are there. Caye Caulker, Belize.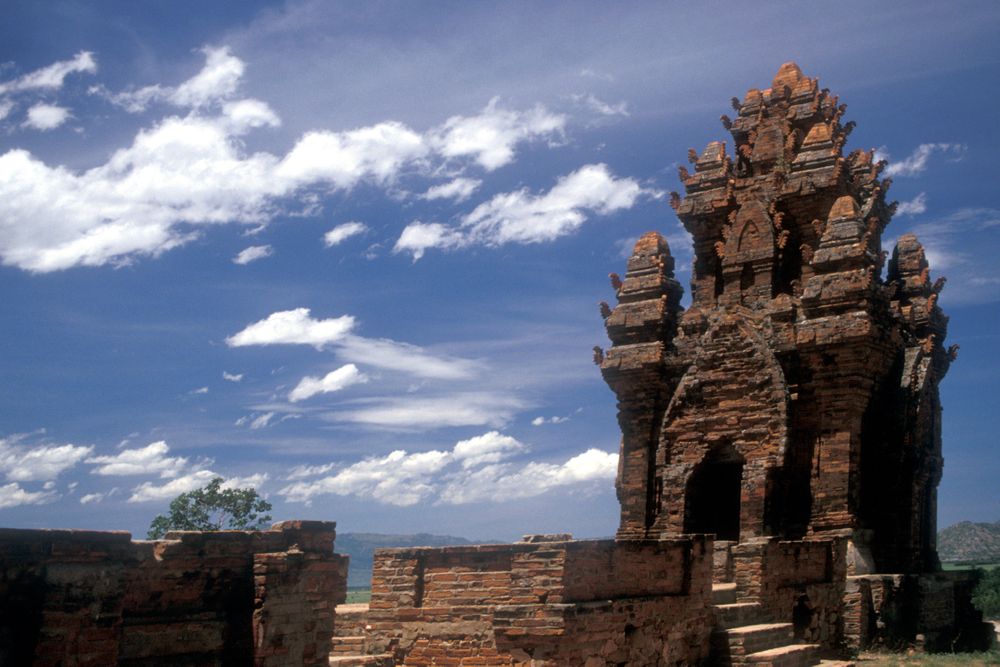 Po Klong Garai.
A Cham temple. (Dedicated to the Hindu goddess Shiva.) Near the city of Phan Rang in what is now southern (Buddhist) Vietnam.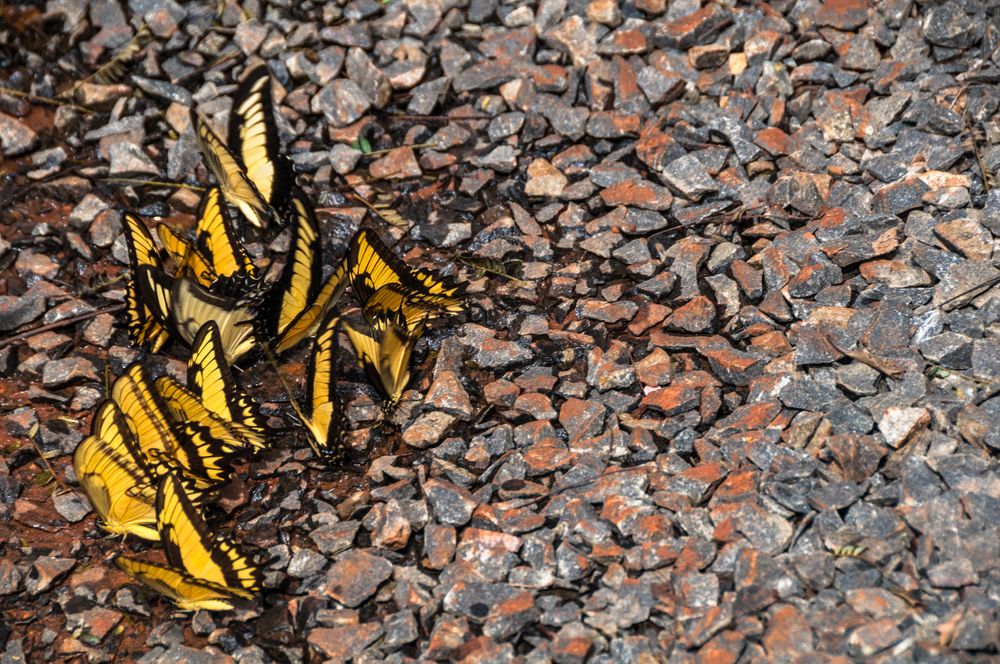 Yellow butterflies and red rocks.
"He visited a plague of insomnia upon the people of Macondo; he made a priest levitate, powered by hot chocolate; he sent down a swarm of yellow butterflies." Gabriel García Márquez. Iguazu, Argentina.

When I see a palm tree I think of Dr. Seuss.
Rhythm and pattern are built into us with our heartbeats. It is 3/4 time. Mothers rock their babies to the same time. Oahu Hawaii.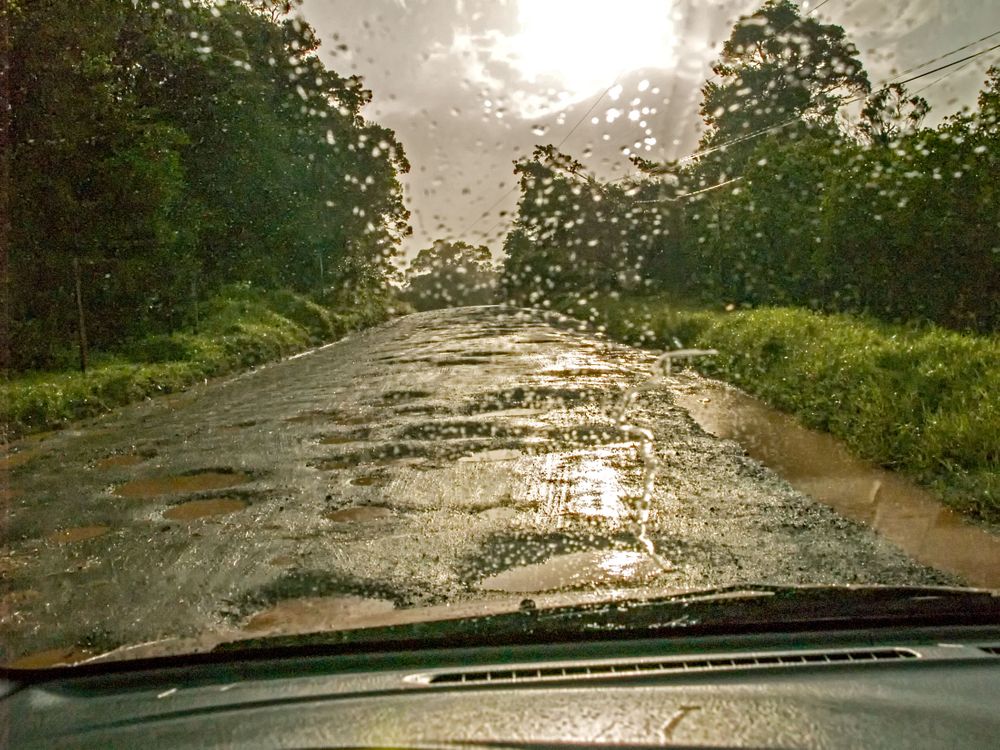 All the roads look like this.
Zica, dengue or chikungunya, no, the worst hazards here are the roads. The local people deserve beter than this. Costa Rica.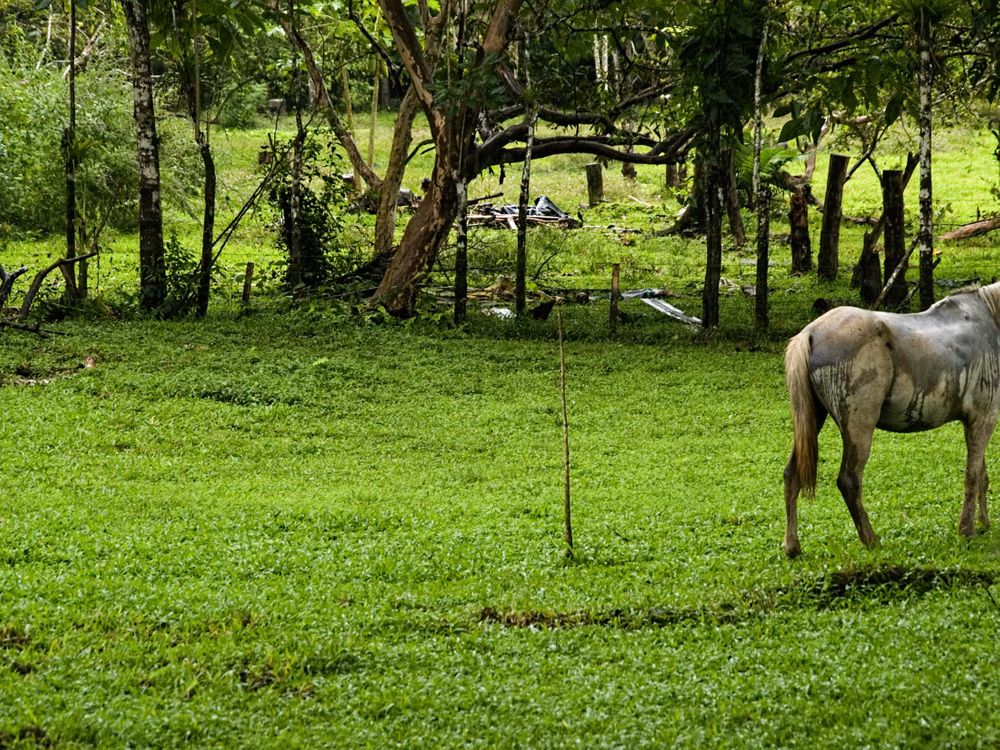 If it weren't obvious enough.
This is a horse's ass in the rain. This shot reminded me of how the day was going. Rio San Juan, Nicaragua.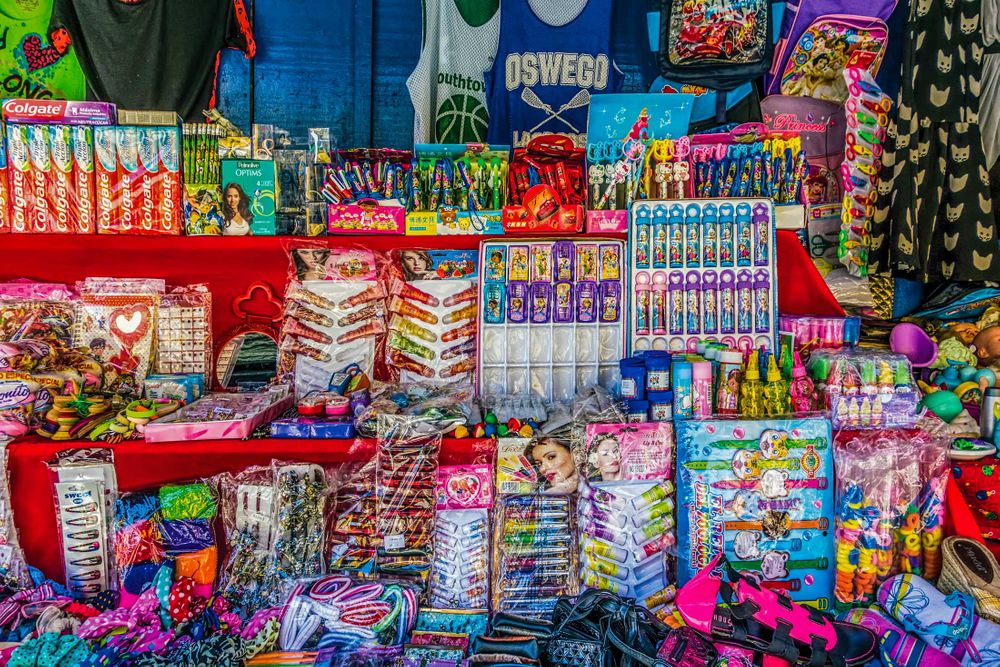 La Tienda window.
La Tienda is a kind of universal convenience store and they sell every kind of unimaginably useless cast off crap that has been rejected from US dollar stores. Guatemala.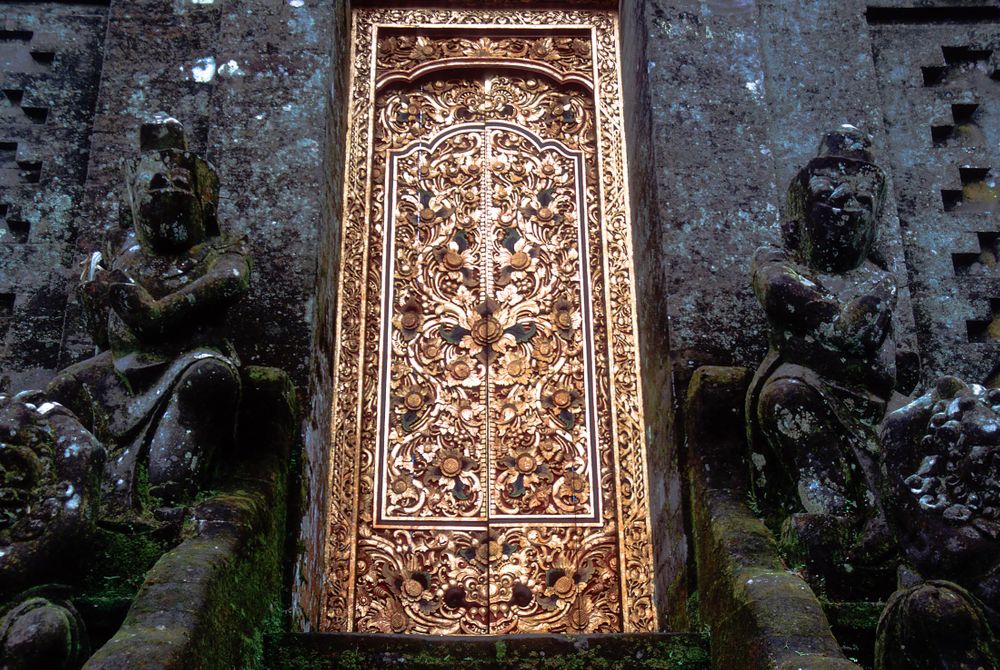 Gold temple door.
A nearly painfully beautiful place. A Hindu Island with as many monkeys as temples. Pura Besakih Temple. Bali, Indonesia.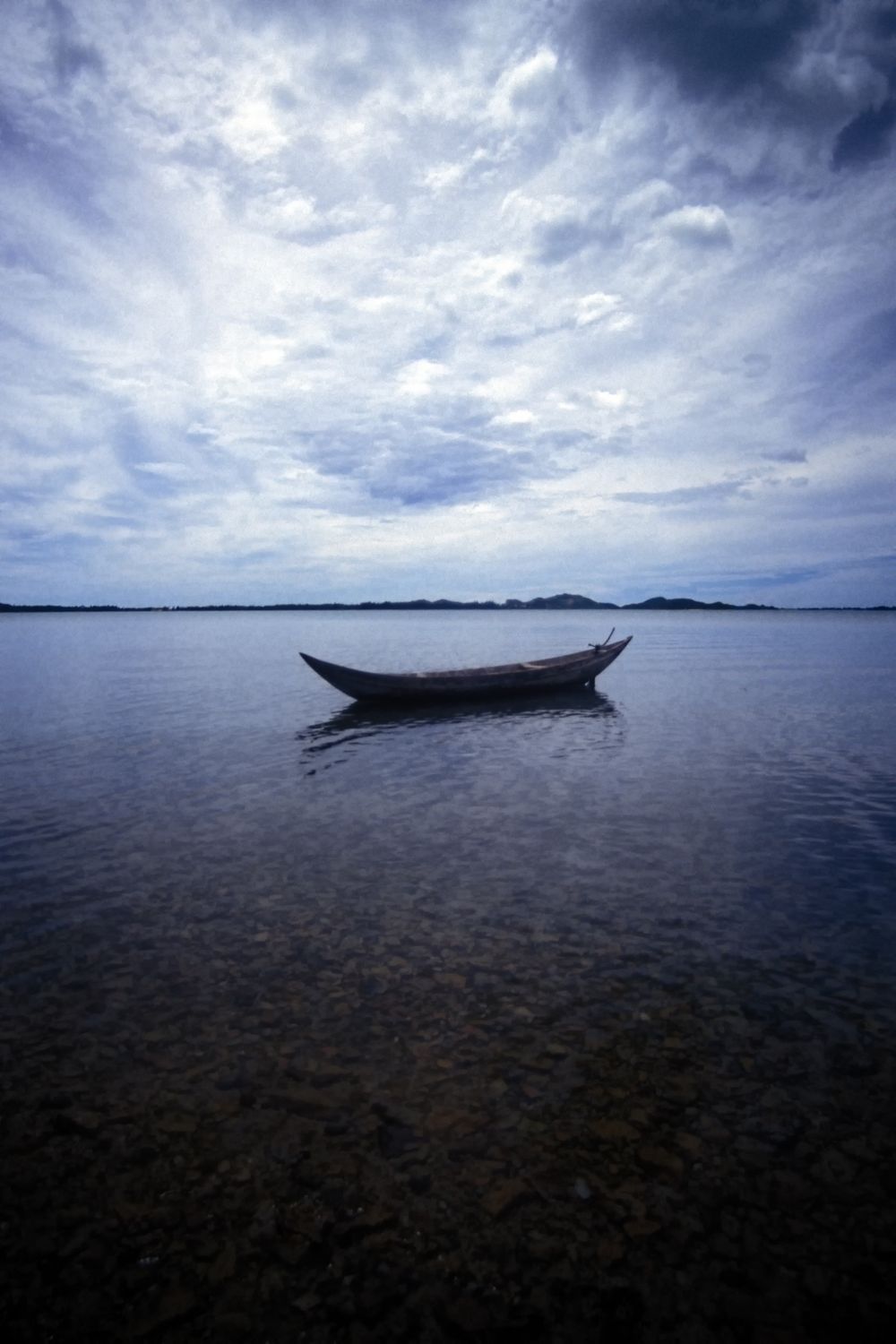 Solo boat.
Most of the time I photograph like a hit and run. Not this time as there was a long quiet and some tears. Cua Dai Beach, Vietnam.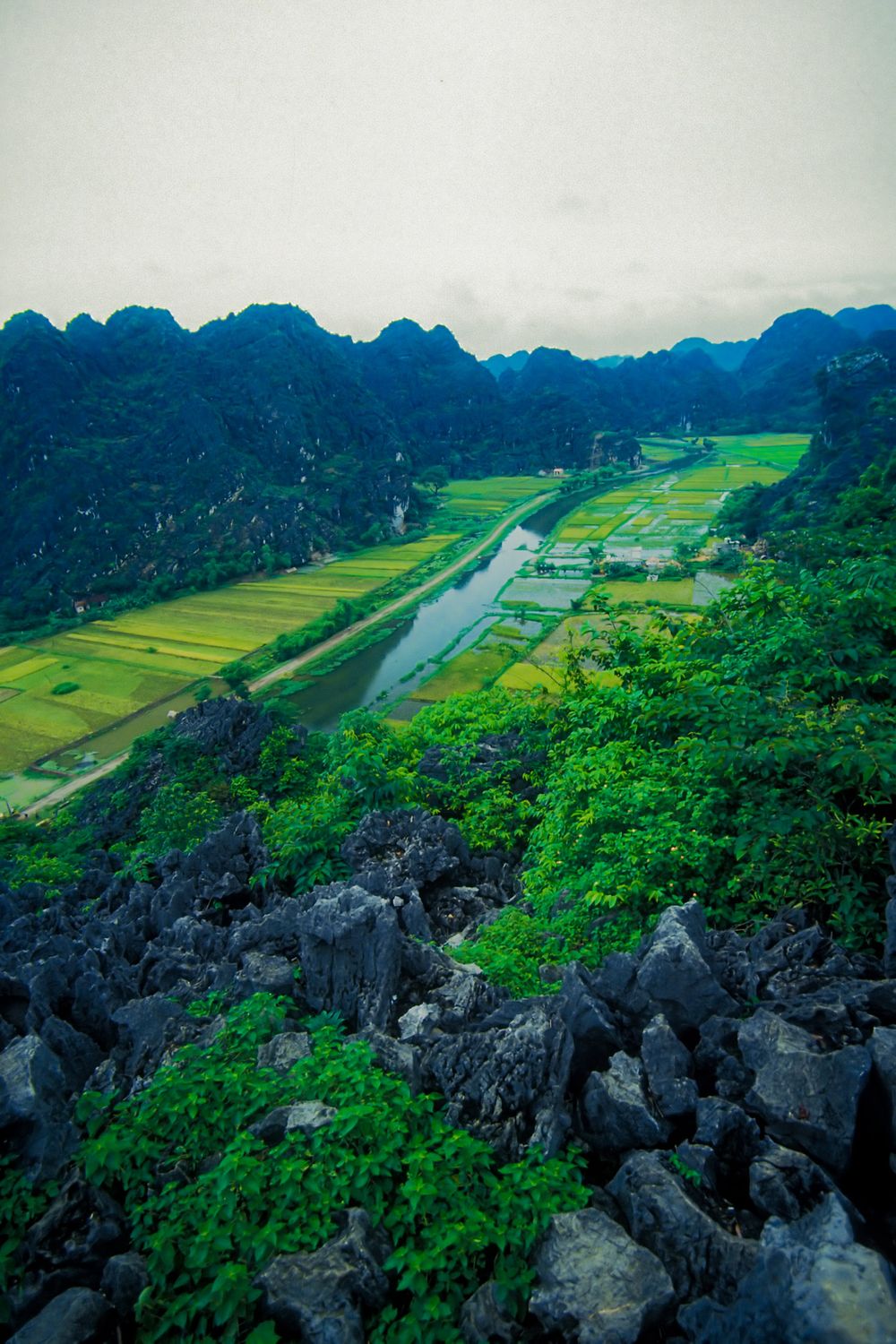 Rice fields and mountains.
Getting to this vantage point means clambering over boulders and trying to avoid whatever is in the jungle that wants to eat you. Near Hoi An, Vietnam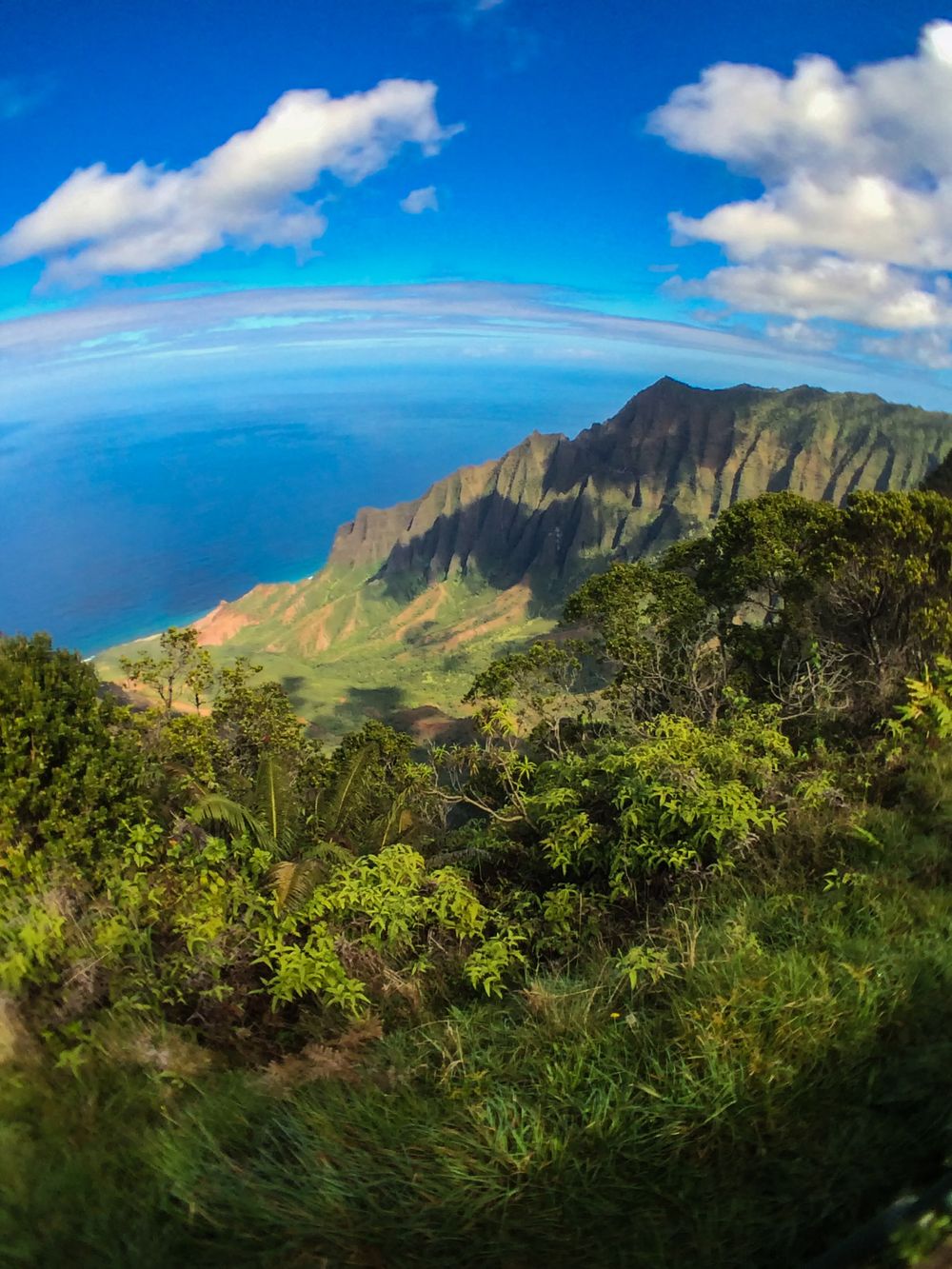 North by Northeast.
There is a chance that this might be one of the most rewarding short and slippery hikes in the world. NaPali Coast, Kaua'i Hawaii.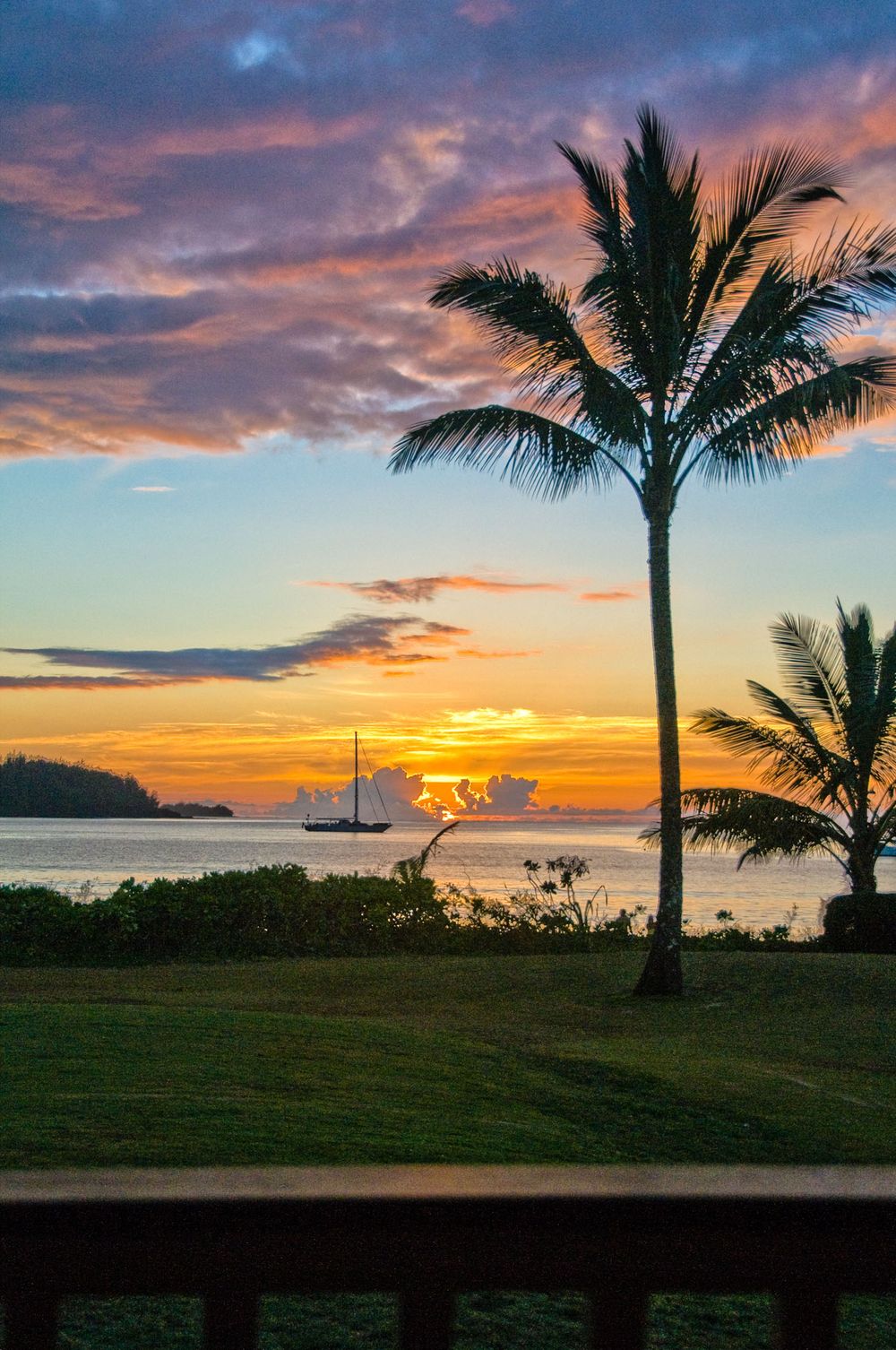 Sunset on Patsey's deck.
The owner of this house sat with her back to the view the whole time. I never could understand that level of ennui. Hanalei, Hawaii.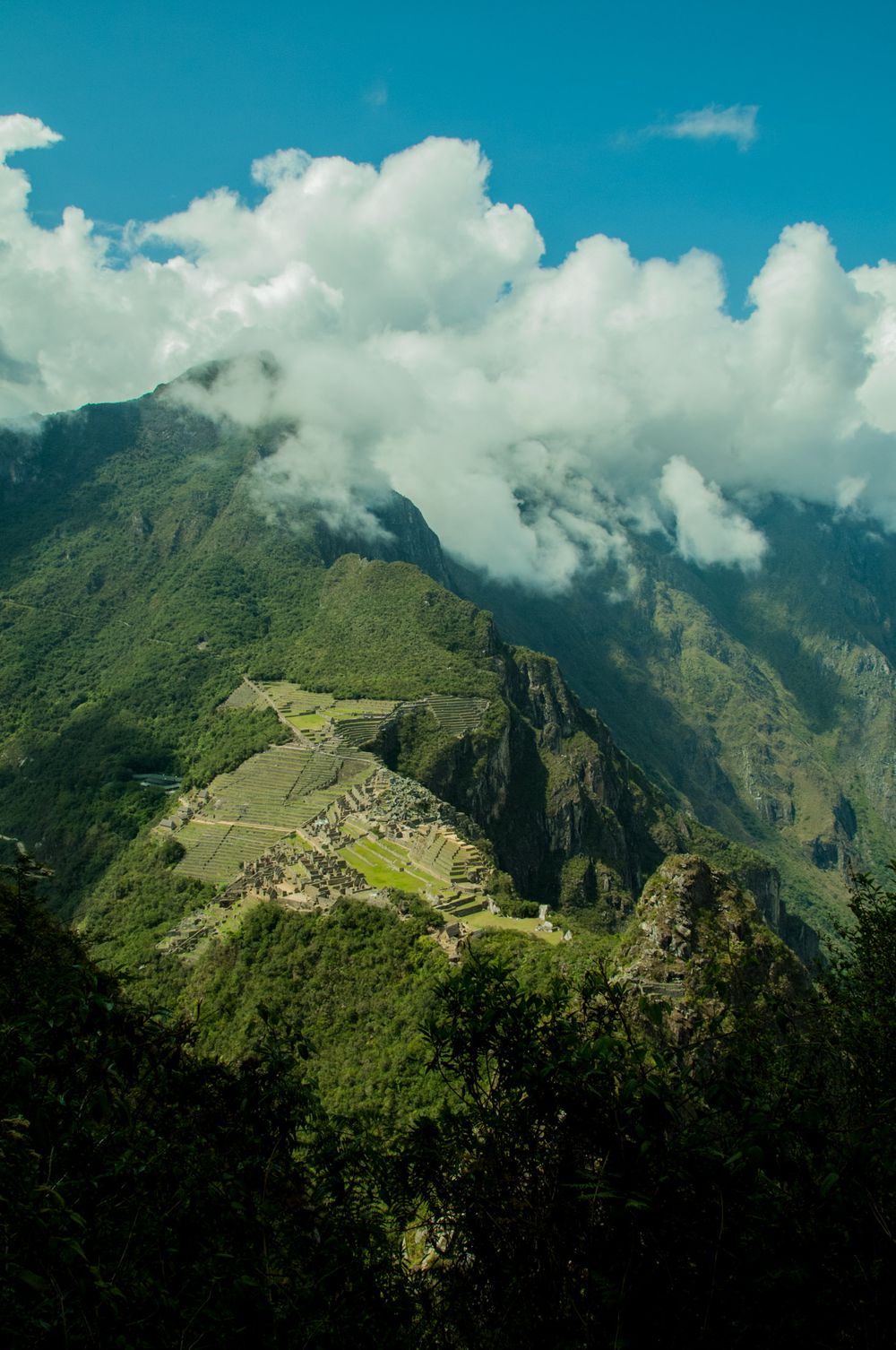 They abandoned this city because of drought.
To get this high above Machu Picchu, you have to climb what is called 'The Stairs of Death'. They have that name for a reason. Wayna Picchu, Peru.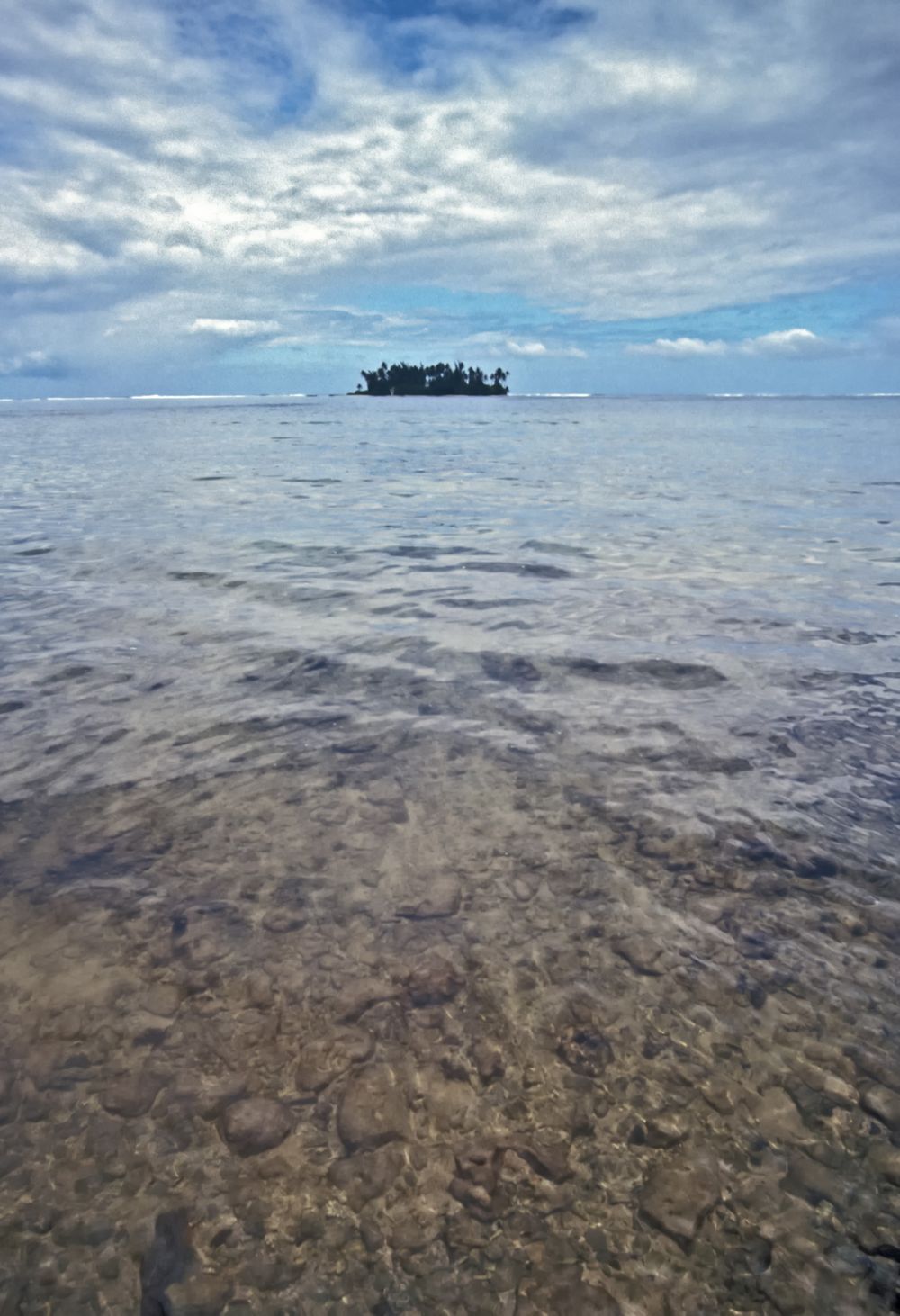 A very small island inside the atoll.
I asked the dive guide what was at the edge of the atoll, just past the island. He said, "A sunk Chinese fish trawler, just like all of them should be," Rarotonga, Cook Islands.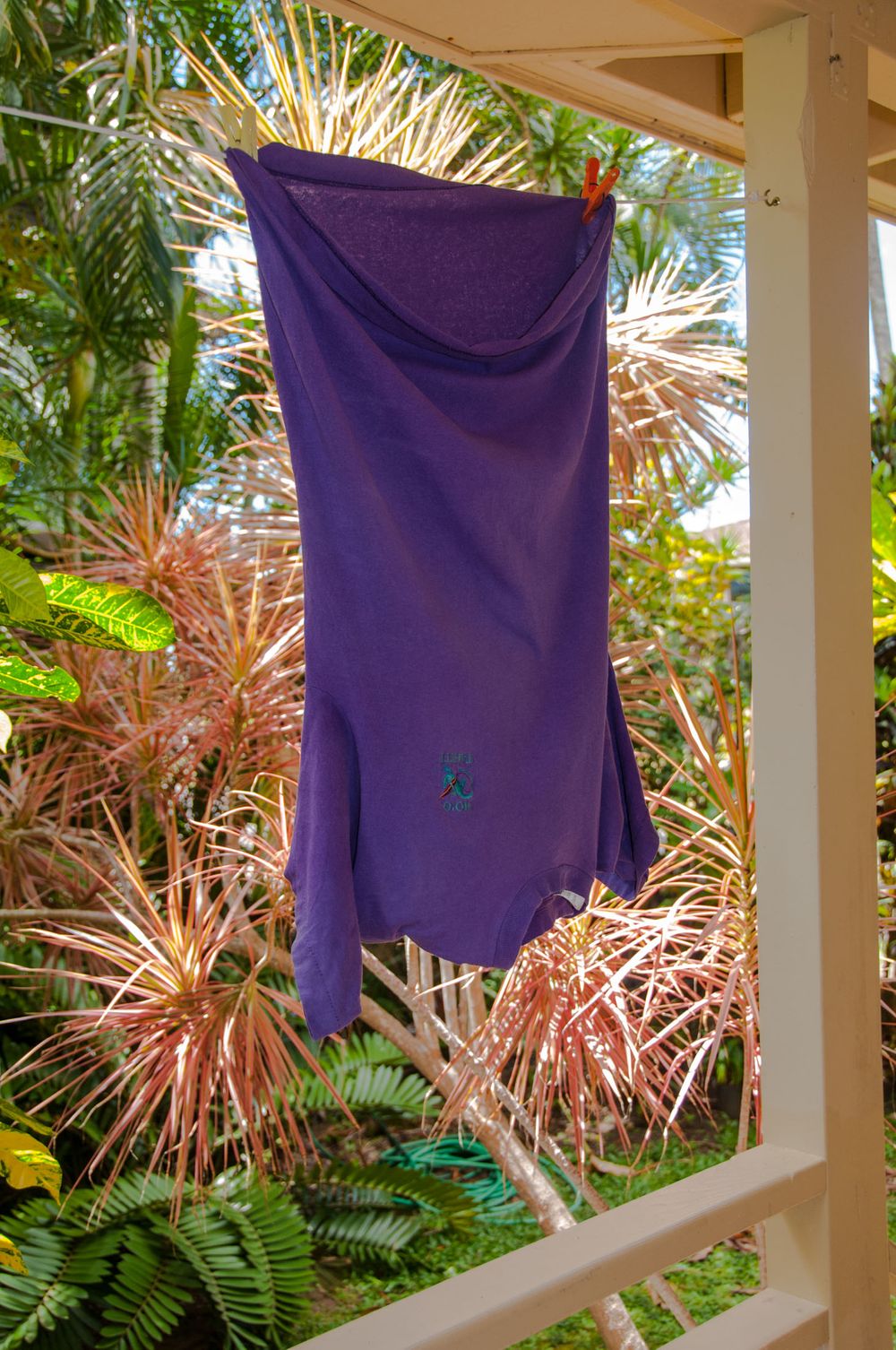 Thousands of miles from home.
Clothing speaks volumes even when they are not being worn. Where they are from, how they were found. What are they doing here? A Tahitian tee shirt drying out. Kauai, Hawaii.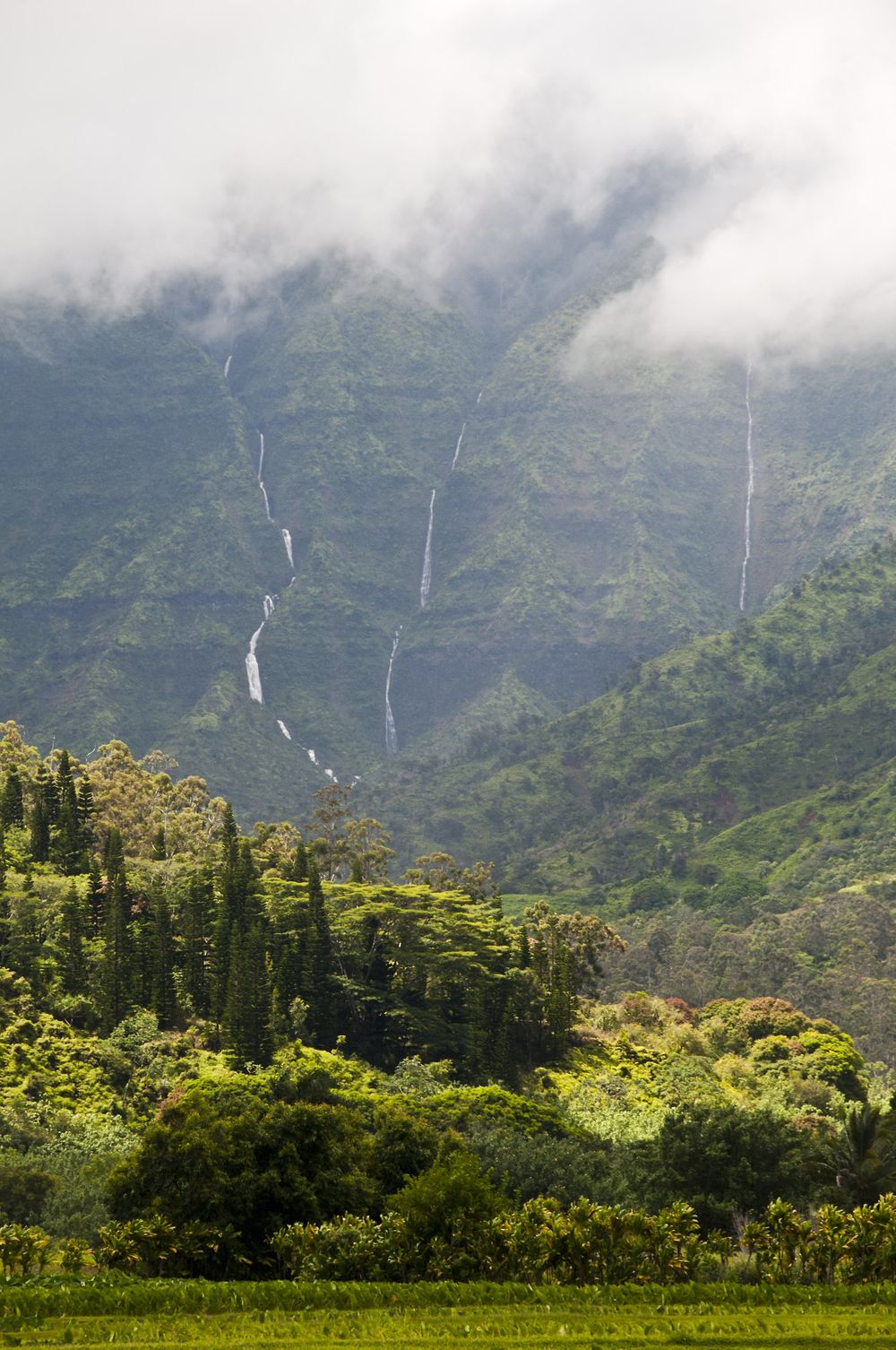 Garlands of waterfalls.
I could say that I waited all morning for the light to be right on the foreground, but in truth I was mailing a letter at the post office and standing in the parking lot and just pushed the shutter button. Hanalei, Hawaii.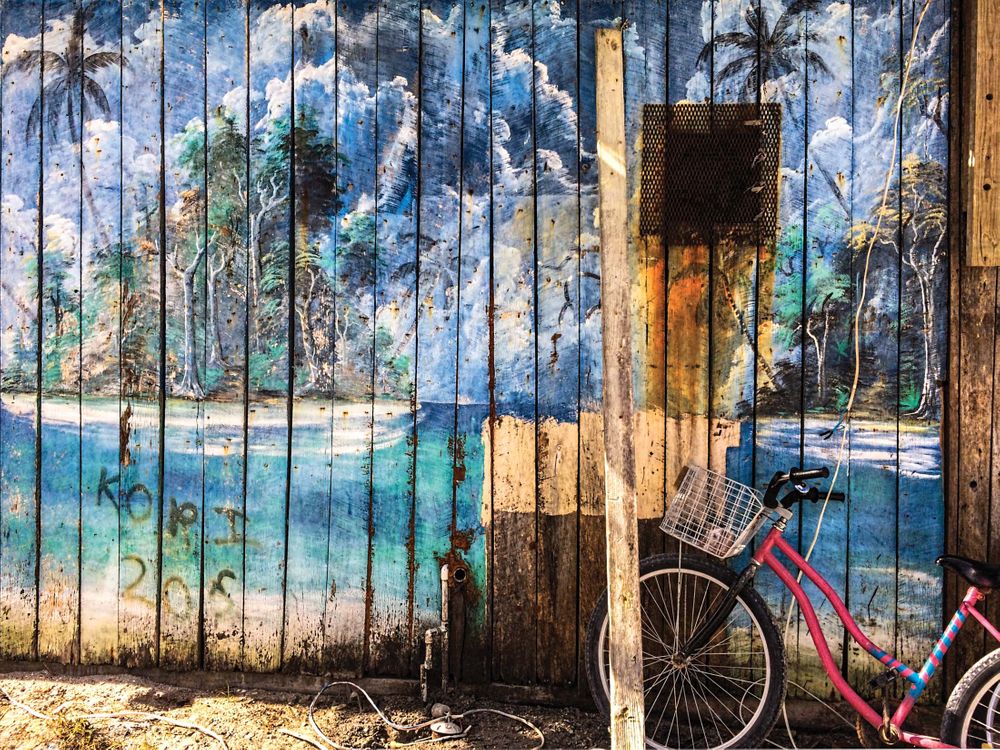 Mural with bike.
What comes to the tropics usually stays there until it dissolves back into the tropics. A mural in the process of dissolving. Caye Caulker, Belize.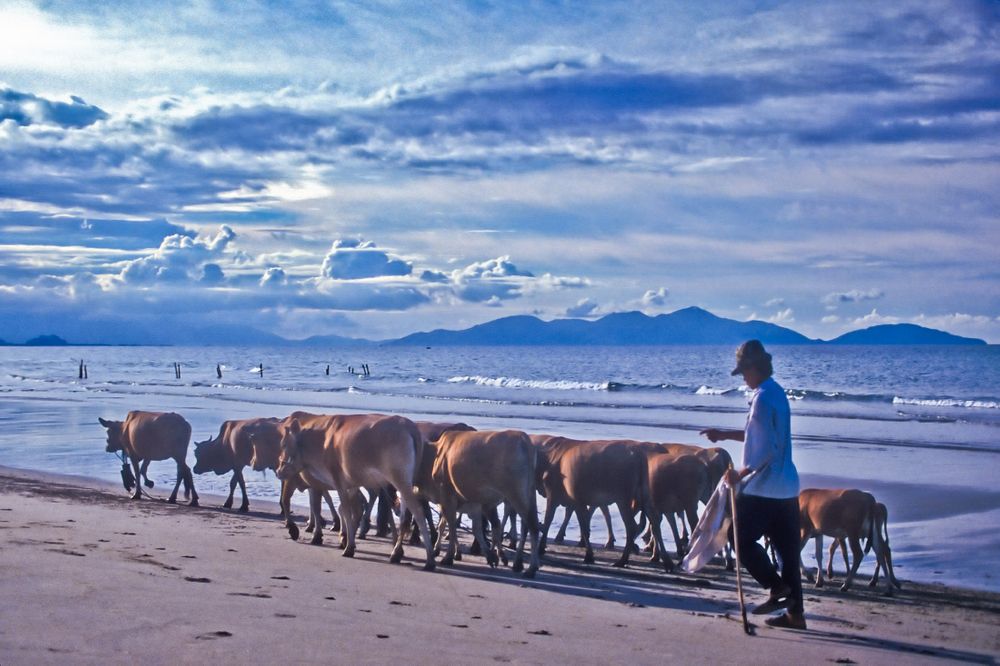 Ten head at the surf edge.
Of course, I herd my cattle on the beach every morning. Don't you do the same in California? Central Coast, Vietnam.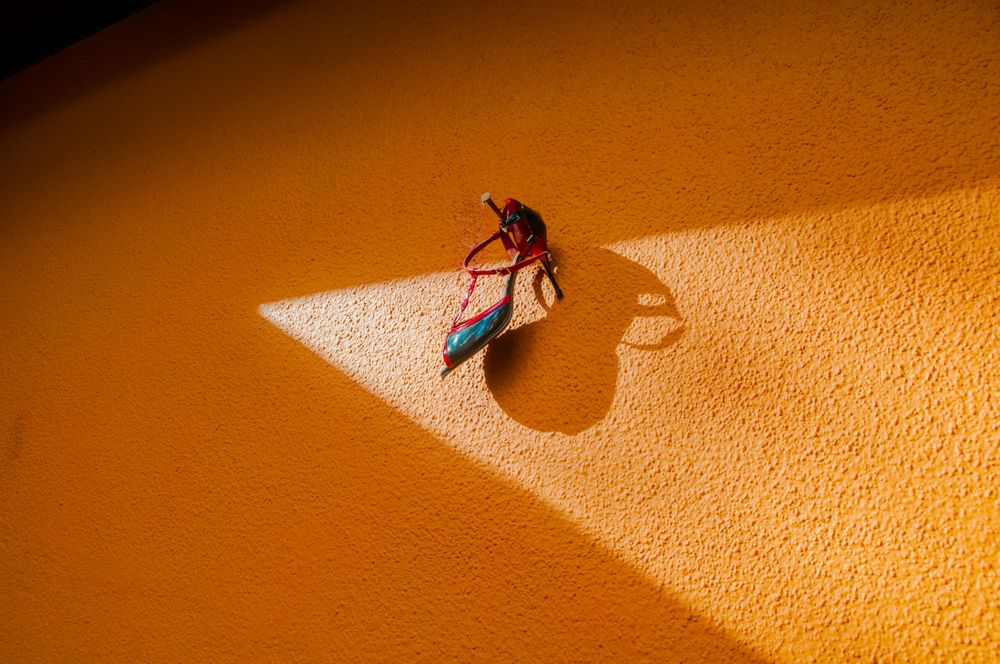 High heel nailed.
He said his name was John Hernandez, an Indian Indian. How he ended up in the jungles of Argentina is an epic tale. This photo is just a hint of that story. Iguazu, Argentina.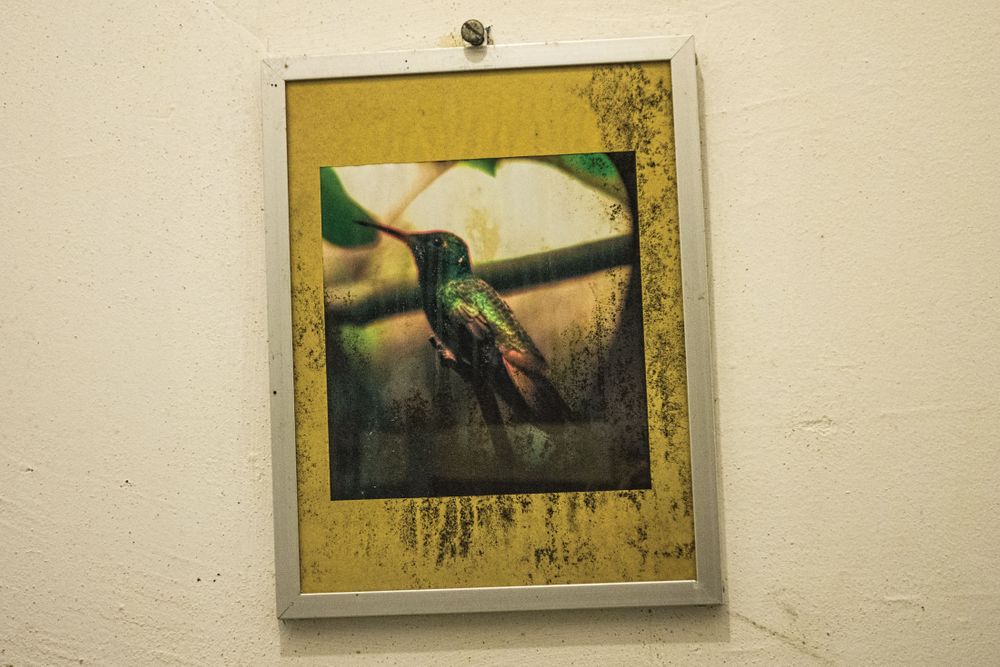 Grimy bird photo.
Everyone talks about the bugs and the snakes and the humidity. Almost no one talks about the tropical grime. It just creeps in until everything is gone. Guatemala.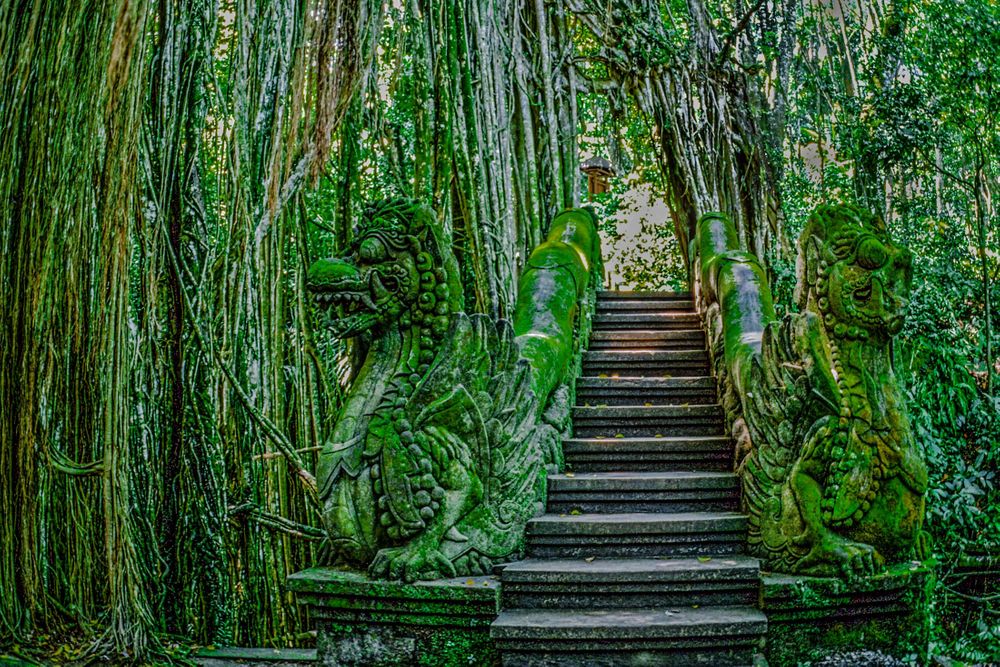 Dragon stone stair posts.
The complexity of Hinduism is a stretch for many Westerners. These are merely stairs leading to a temple and even they are a mystery to me. Ubud, Bali.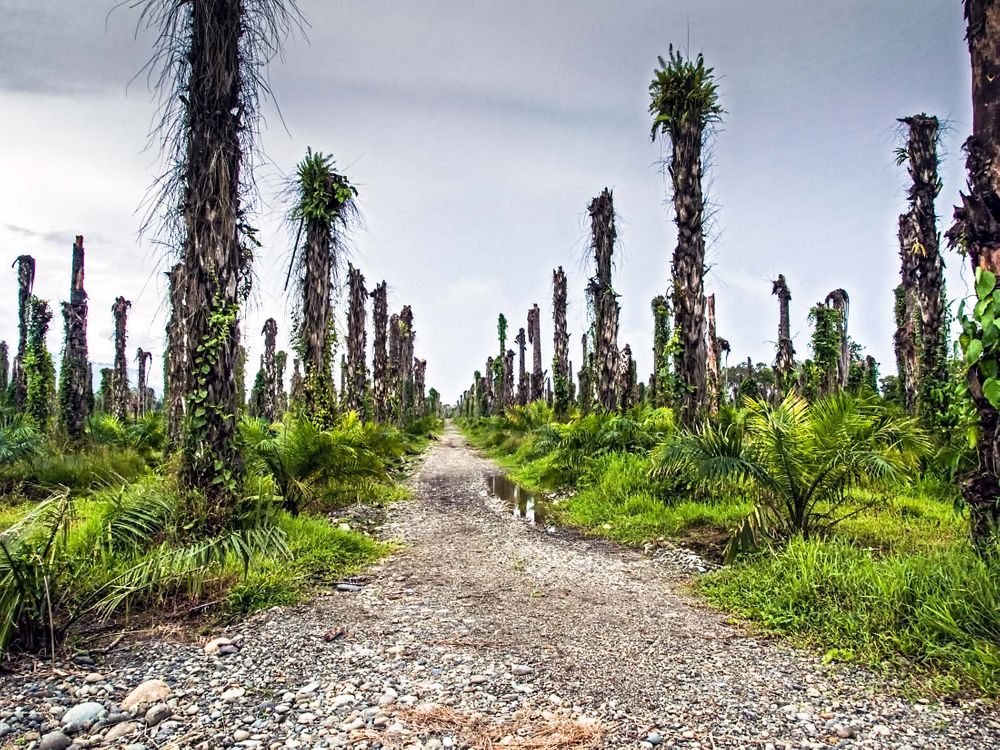 A chopped palm plantation.
No straight answers here. United Fruit Company (Chiquita) (Where we got "Banana Republic") ran / runs much of this part of the world. Costa Rica.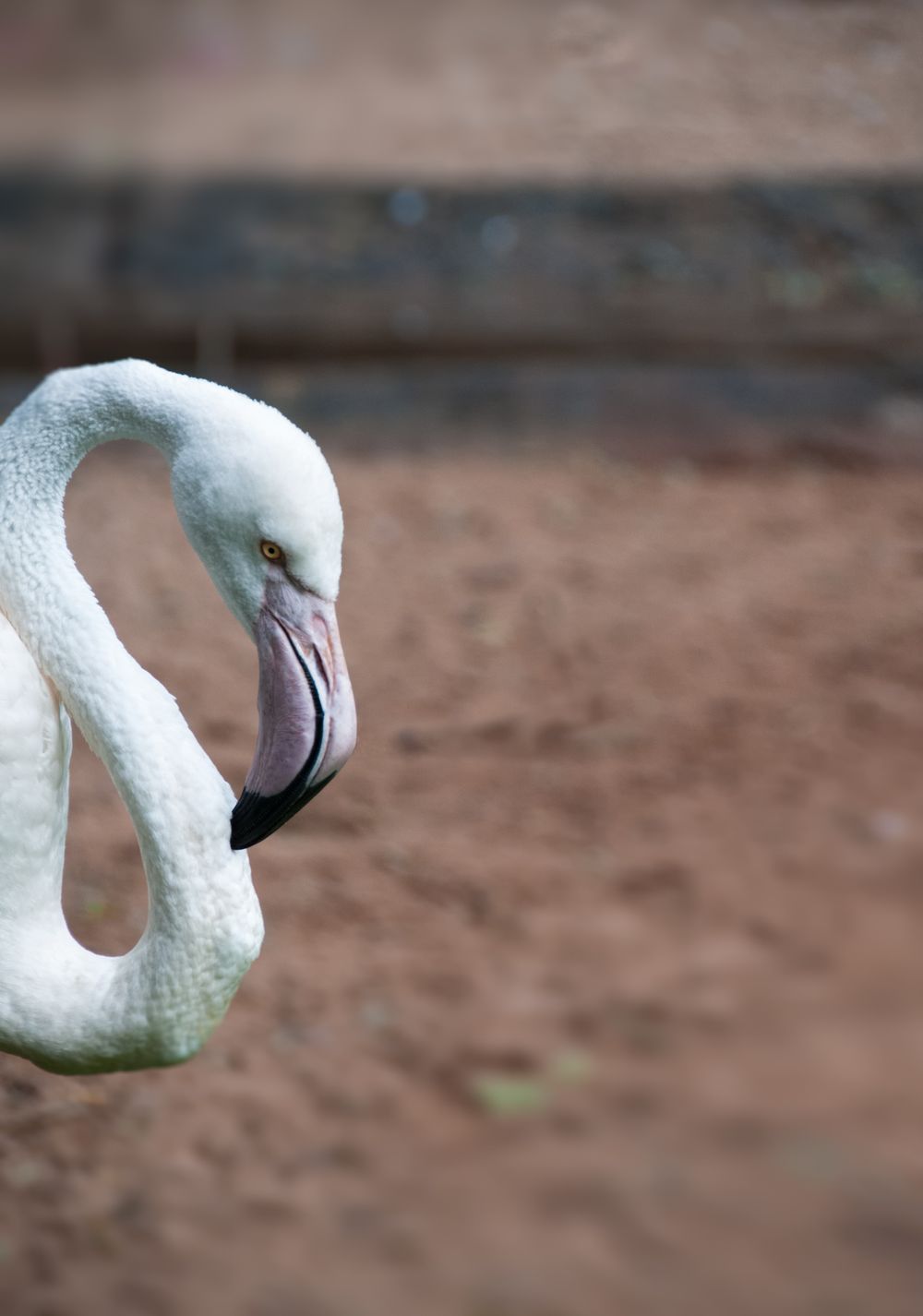 Flamingo at the edge.
The eye of this bird tells me he has it figured out. He belongs here and you, the outsider, are here just for a while. Brazil.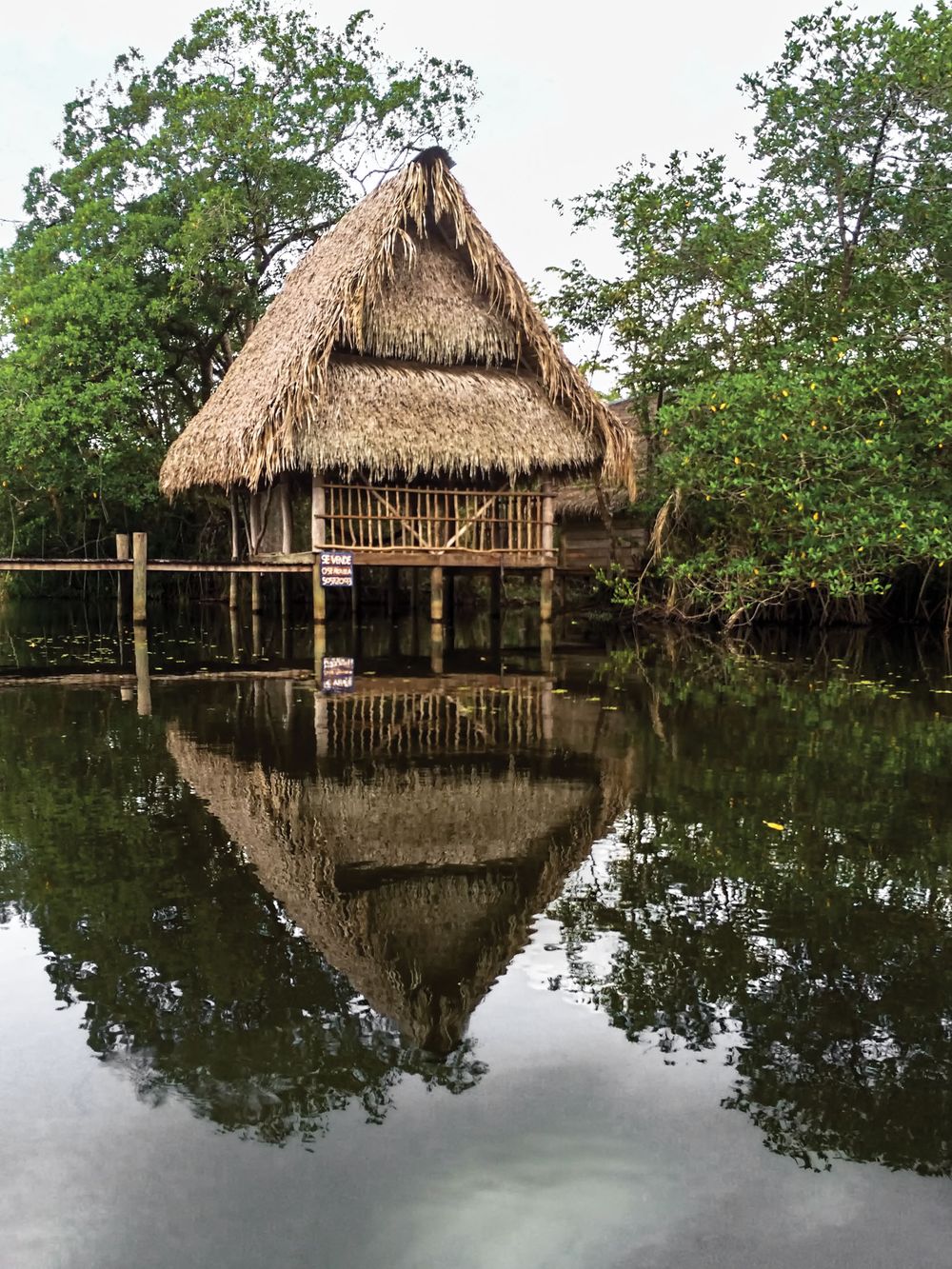 A little grass shack.
This is how many people think of paradise in the tropics. The little sign on the front says it is for sale. I wonder why they want to get rid of it? Could it be the mosquitos? Rio Dulce, Guatemala.
The opposite of cold, wet and rainy.
What we picture in our mind is somewhat different from what is on the beach.