Straight, no chaser
These images simply told me to take them.
These images are unreasonable. They found me. I had nothing to do with the process. Perhaps that is why they have endured.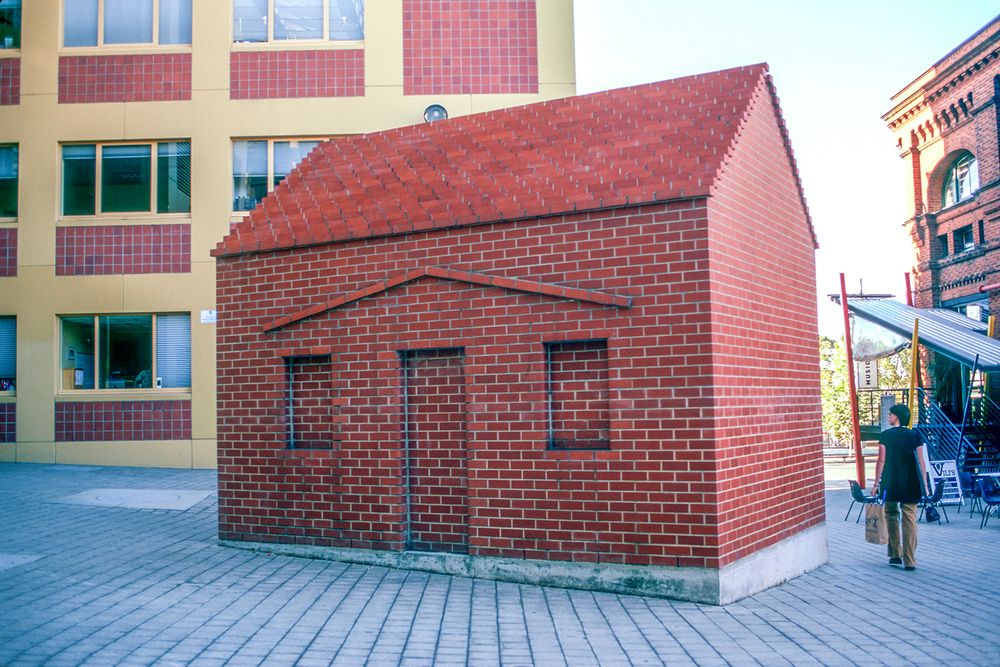 A real brick house.
Because this took so much work, I have a hard time understanding why it was done. Adelaide, Australia.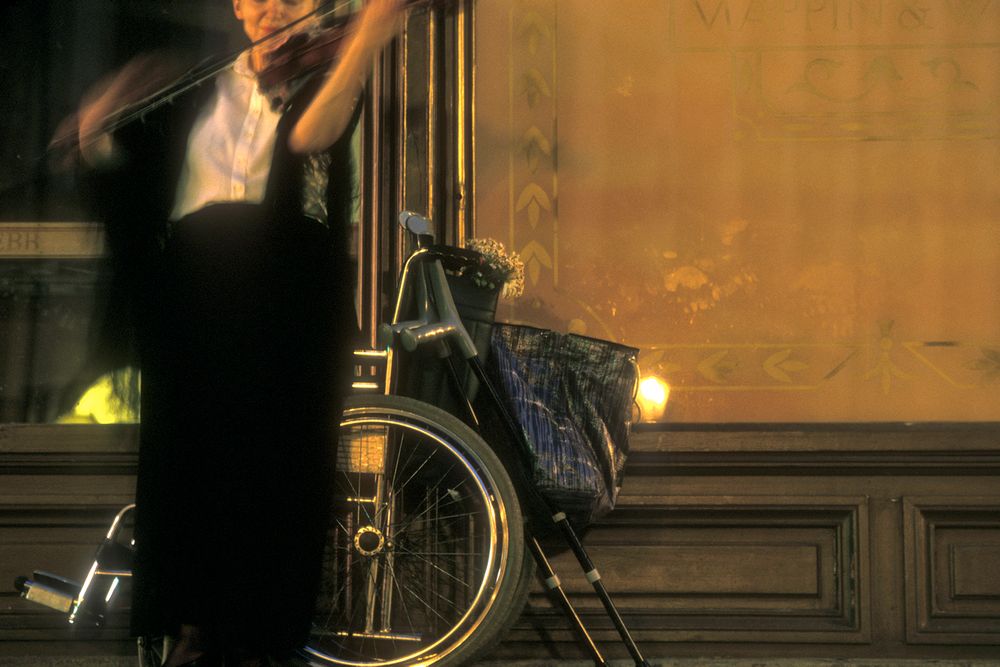 Disabled violinist.
First, there was Bach, then Corelli, and then I only had tears. All the while she was smiling. Prague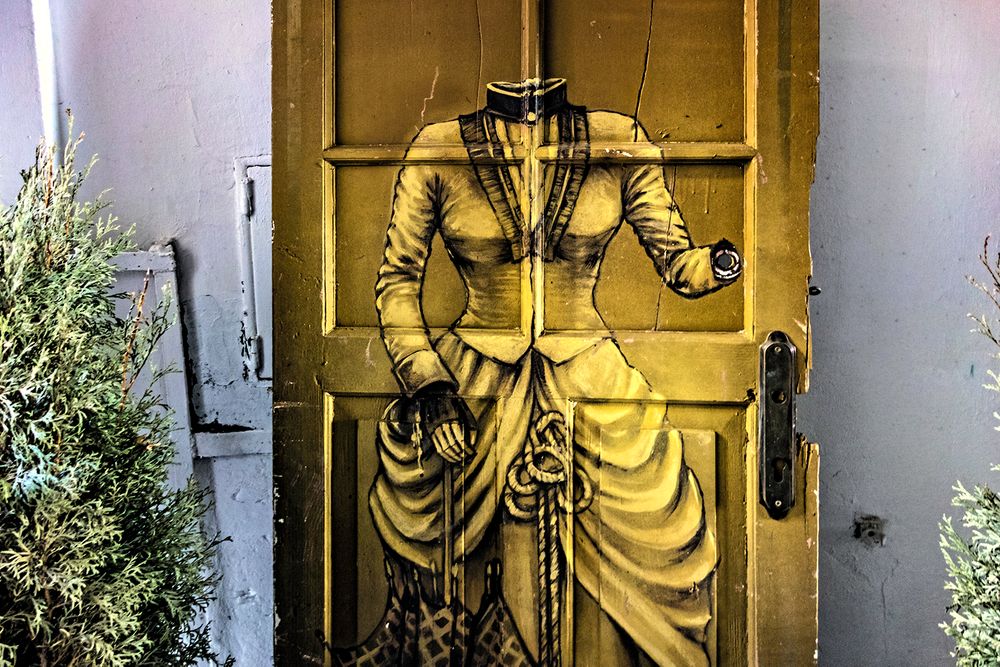 Discarded door.
What was in her hand? Was it the doorknob? Did someone kick this door down to enter? Bulgaria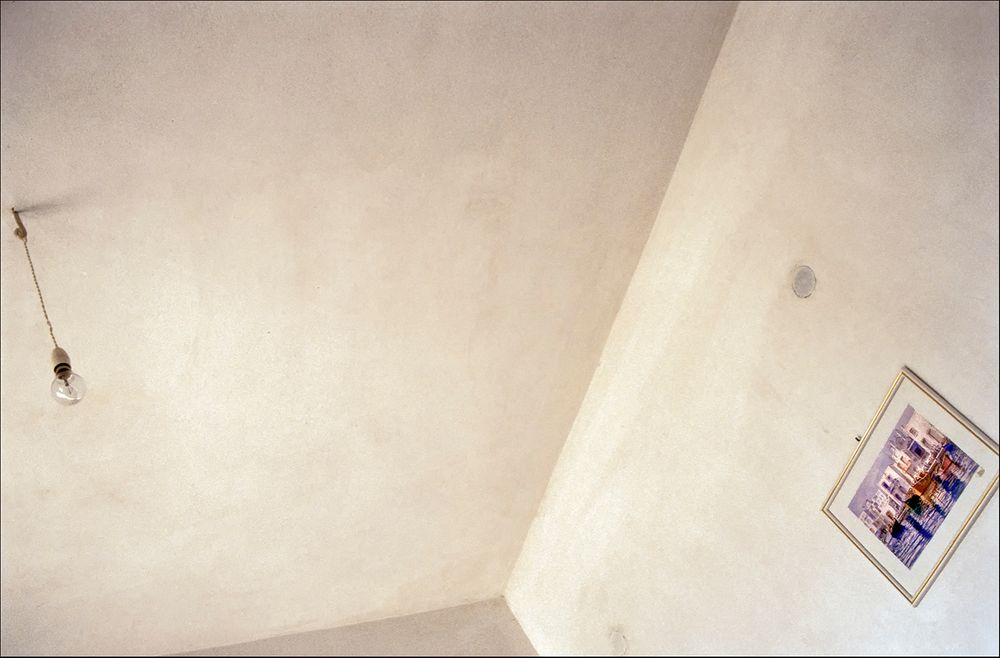 Dreaming of Venice.
The photo on the wall is the Doges Palace in Venice and here I am staring at the ceiling in Greece. Umberto Eco has to take most of the blame for this. Foligandros, Greece.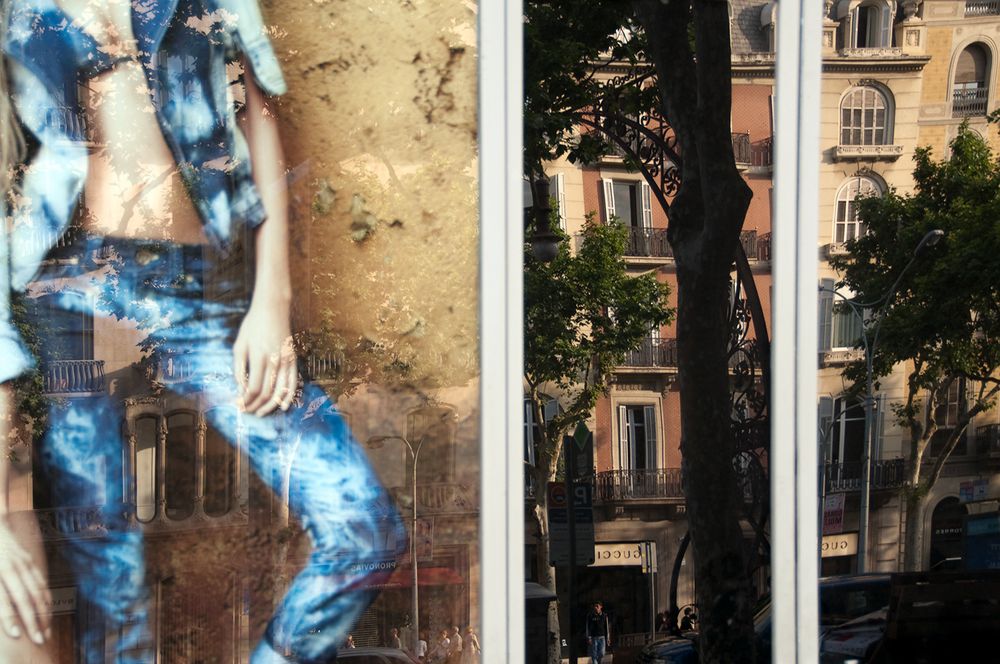 Gaudi apartments with jeans.
Gaudi knew about everything except the coming of Levi's and what would become of his city after he died. Barcelona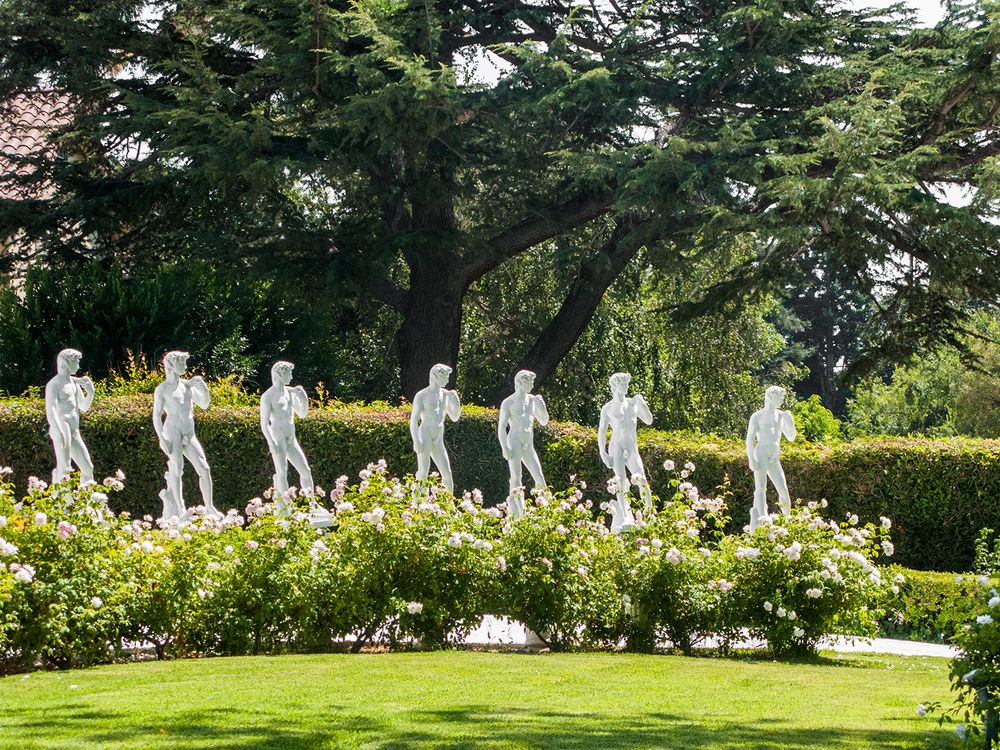 Seven Davids.
A lawn display like this could exist comfortably in very few places. One of them is Los Angeles.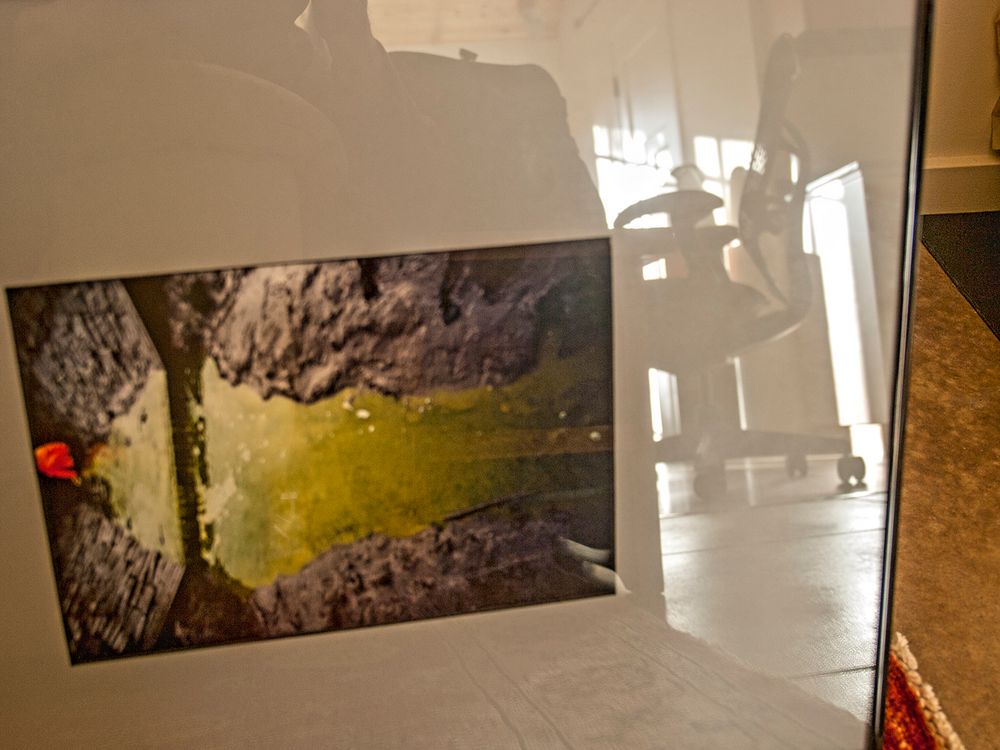 A photographer's studio.
A blurry and cavalier setting of an old project in Germany with shadows of things to come. California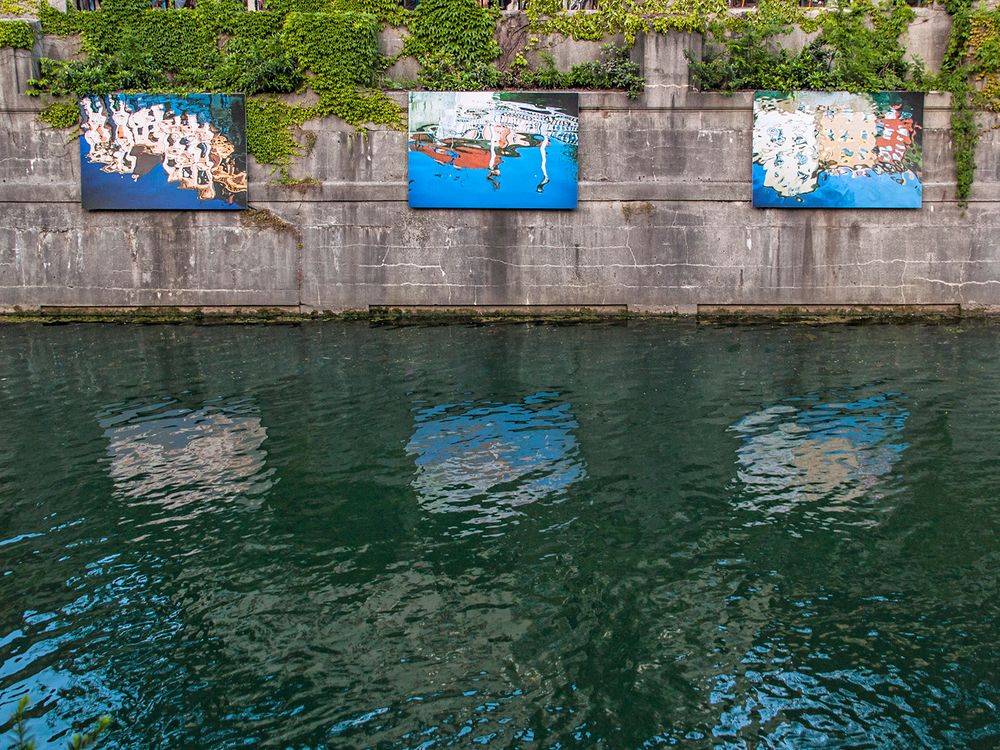 Reflections on the Ljubljanica River.
The shiny surfaces of these panels reflect the buildings on the other side of the canal. Ljublana, Slovenia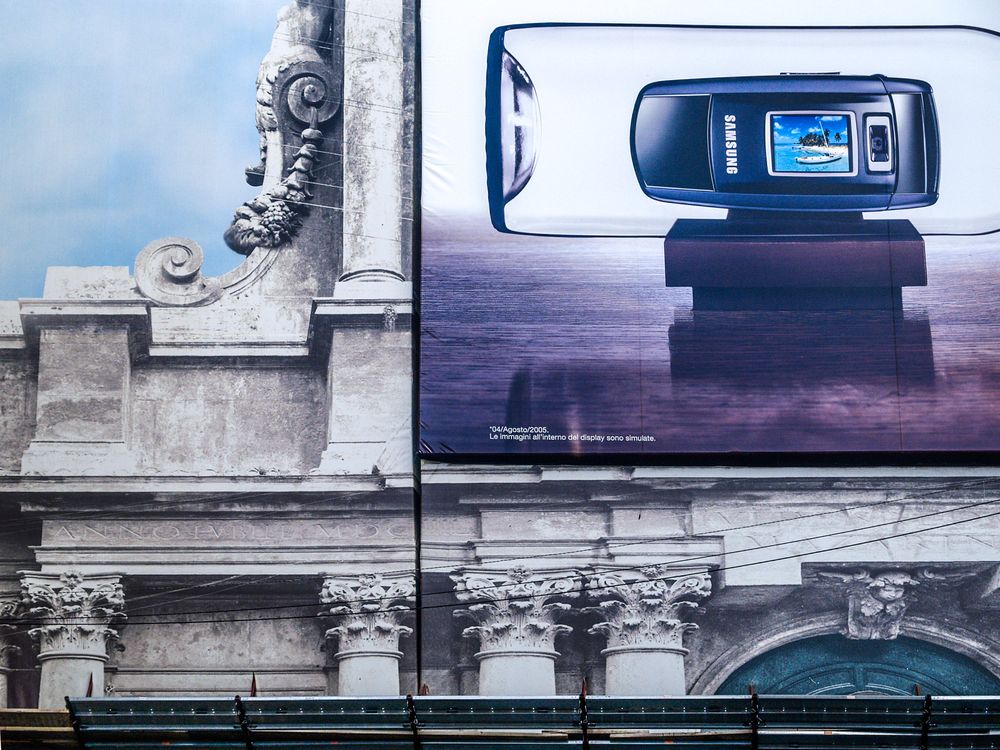 Samsung scrim.
The lower advertising scrim is as clear as the real building to the left. Surprise! Rome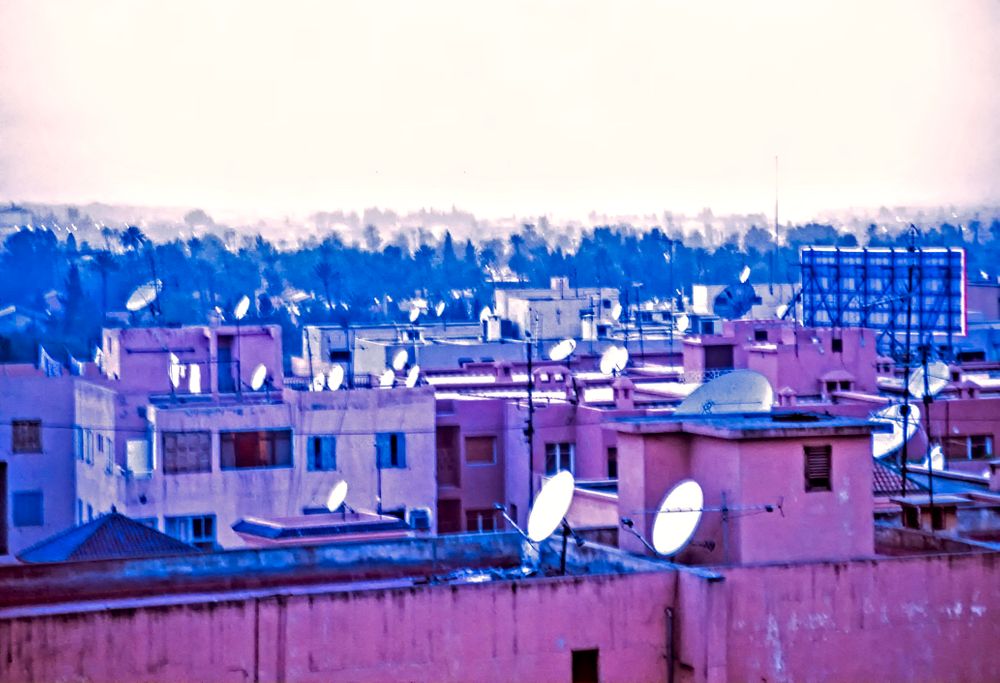 Satellite roofs.
When you live in a suppressed culture, the only link to the rest of the world is the satellite dish. Chaouen, Morocco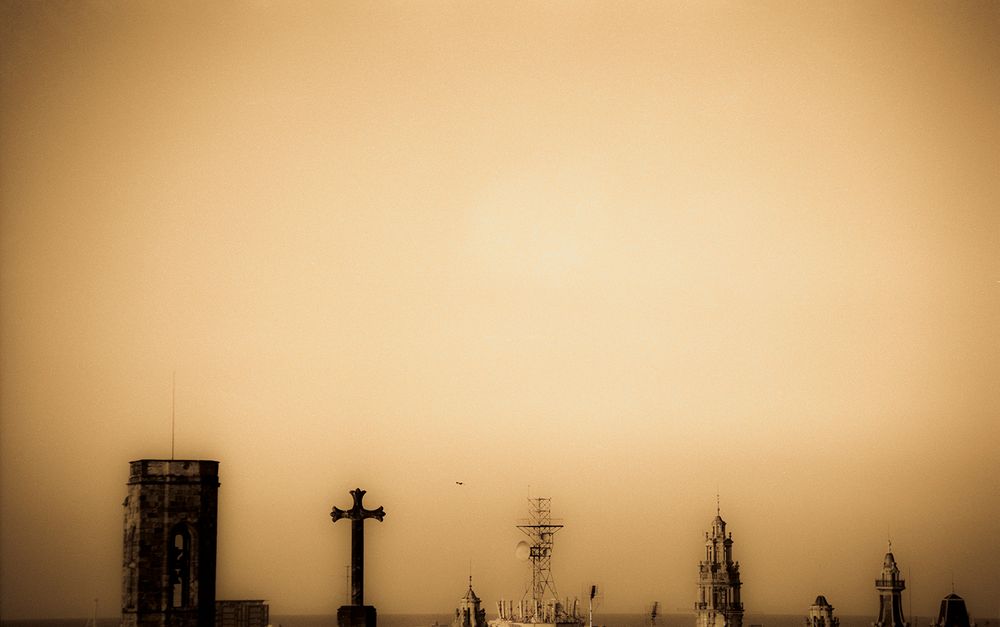 The complete history of Spain.
From before the Inquisition to the microwave tower, all in one hit.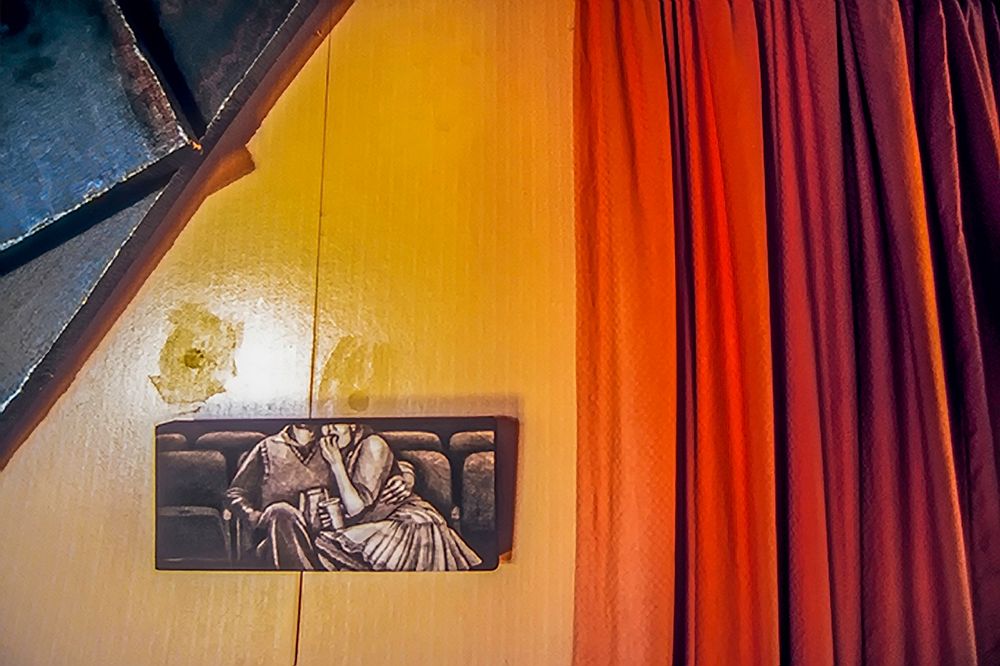 Theater couple.
A friend's house with what seemed to be a curtain drawn back. Like looking from the screen out to the audience. Dunedin New Zealand .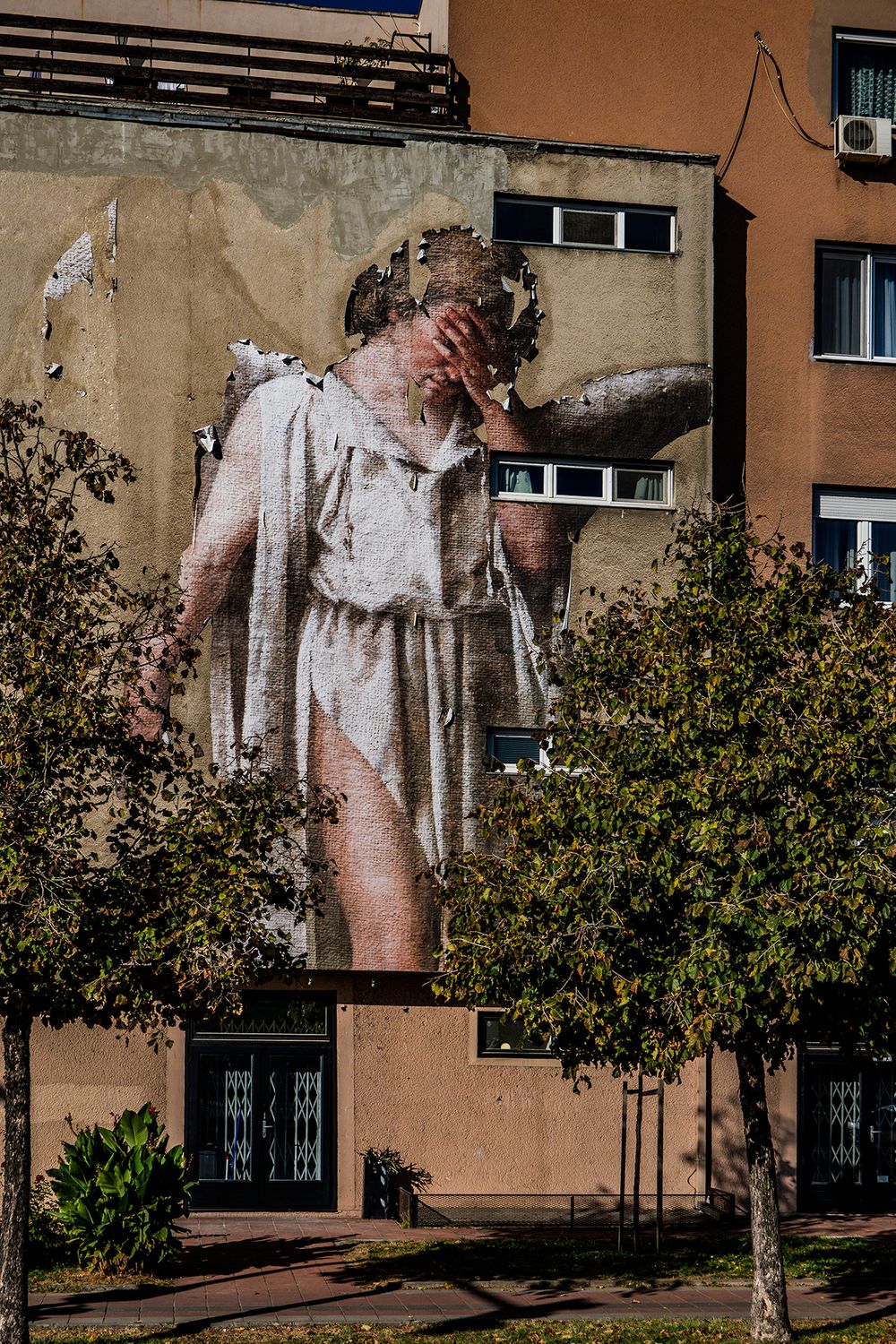 Dying angel.
Even if you don't believe in angels this decaying paper mural seemed particularly morbid. Novi Sad, Serbia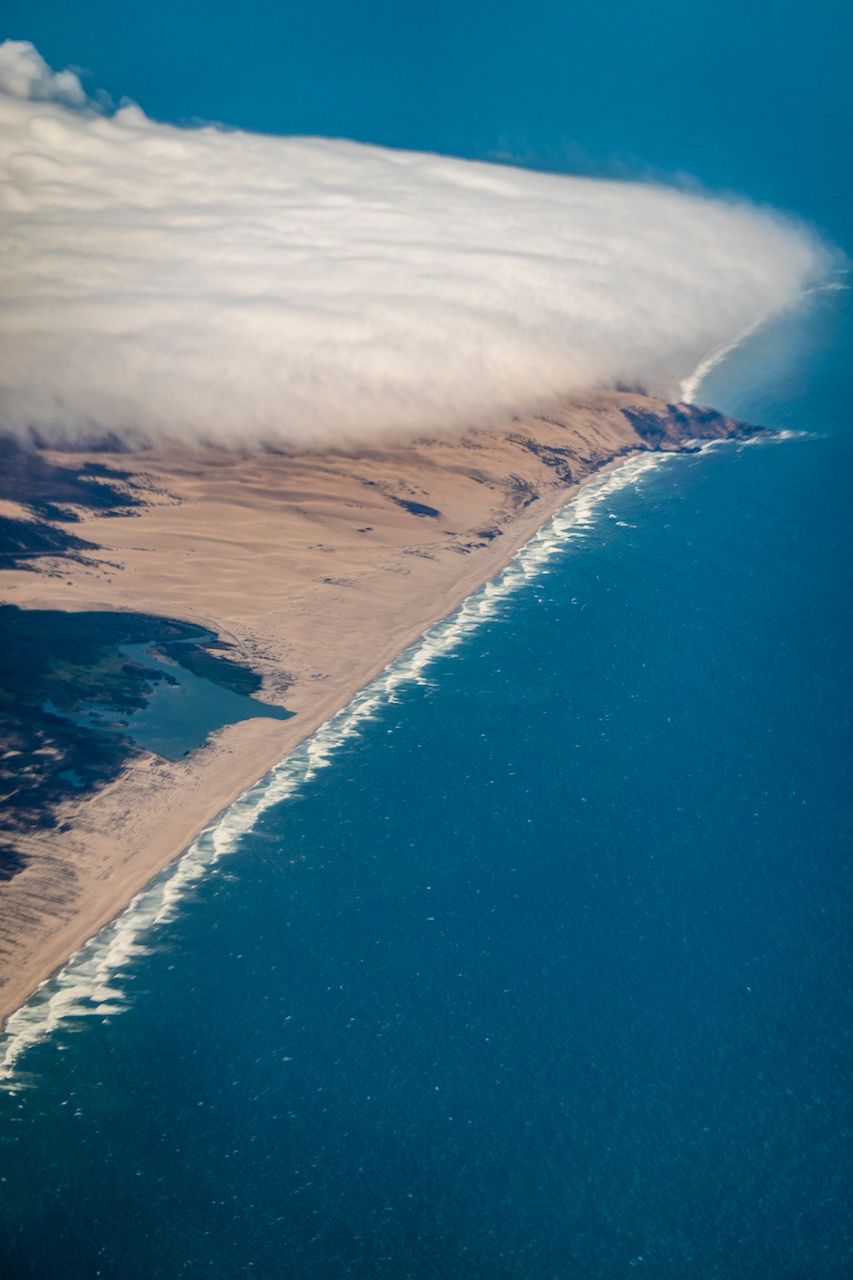 Marine fog layer, leaving late.
Nipomo Dunes, California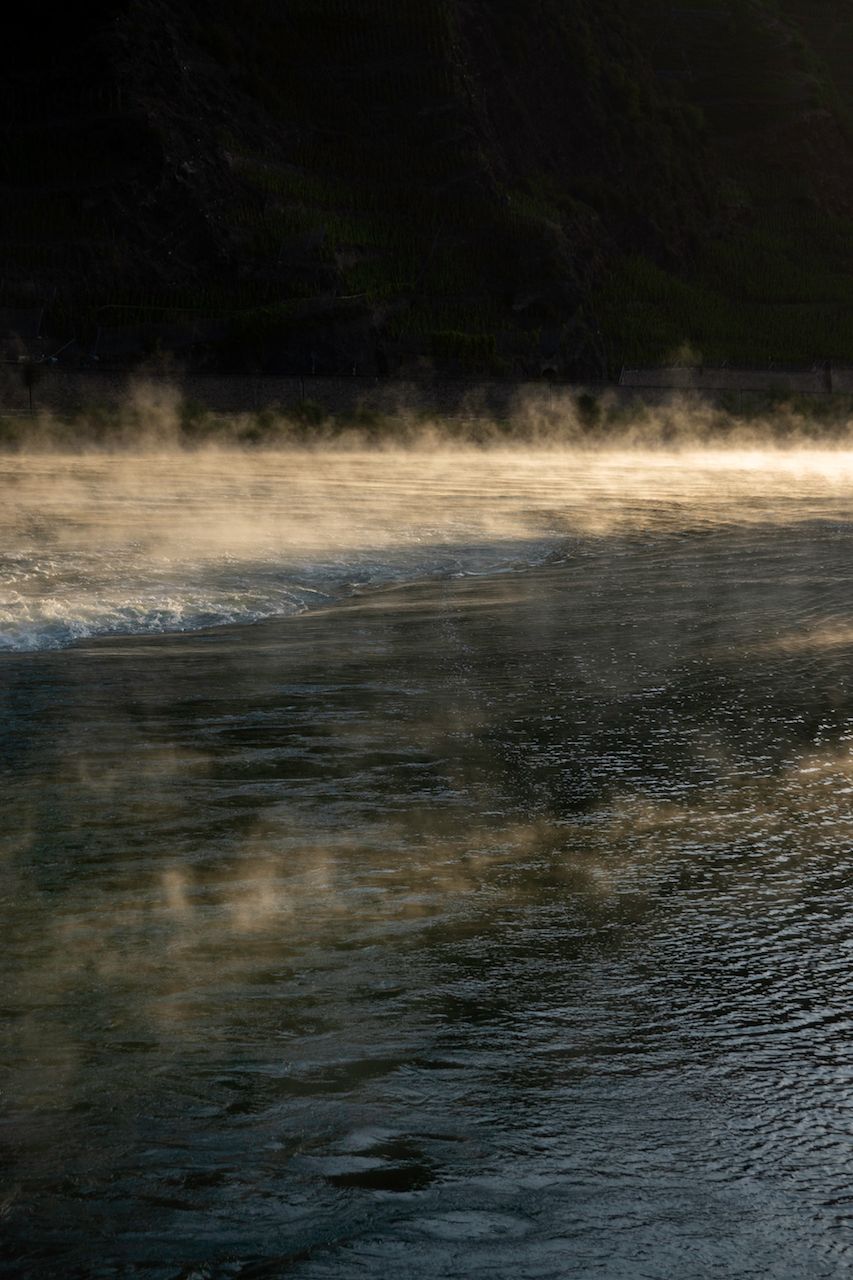 River fog.
Boppard, Germany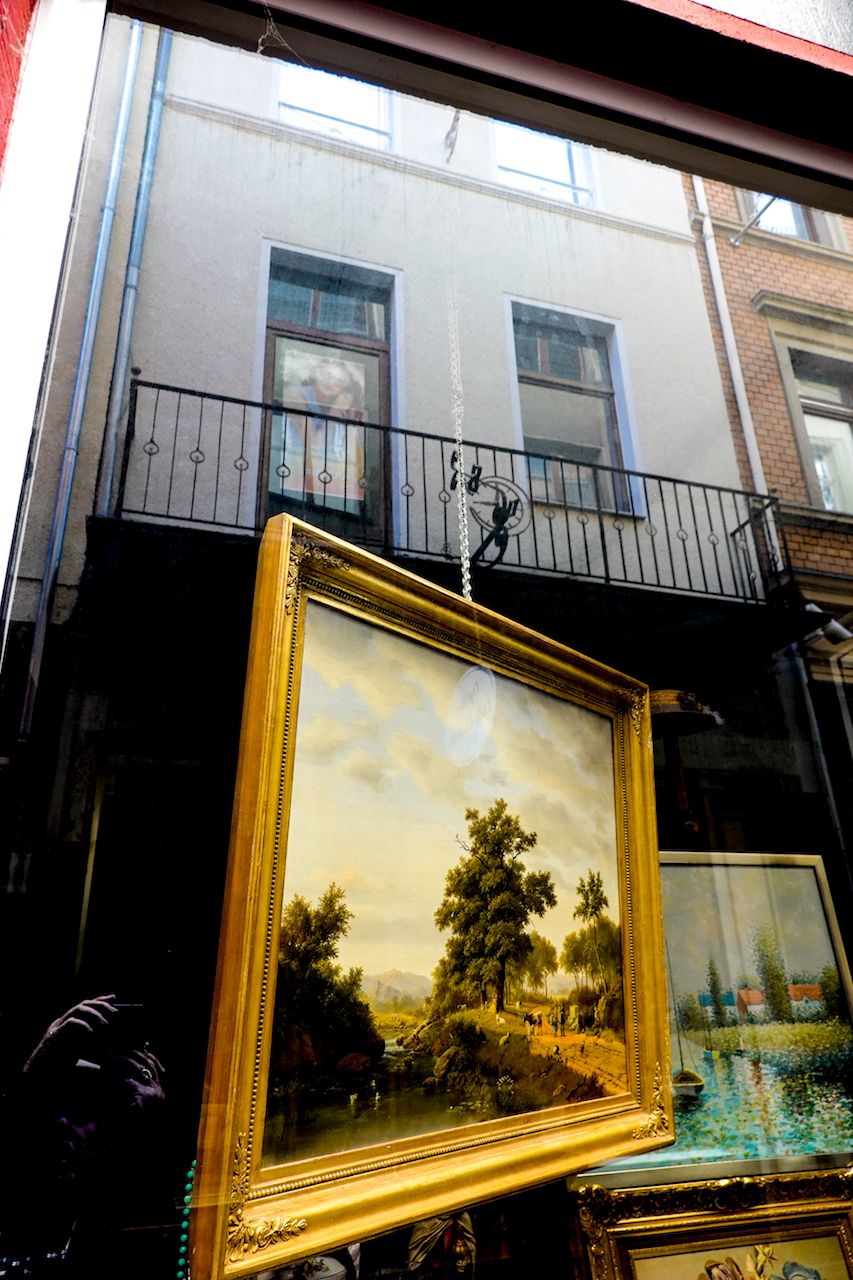 Two paintings and a poster with hands.
Some windows lookout and some look in. Boppard, Germany