Duality and Irony
There are some questions here.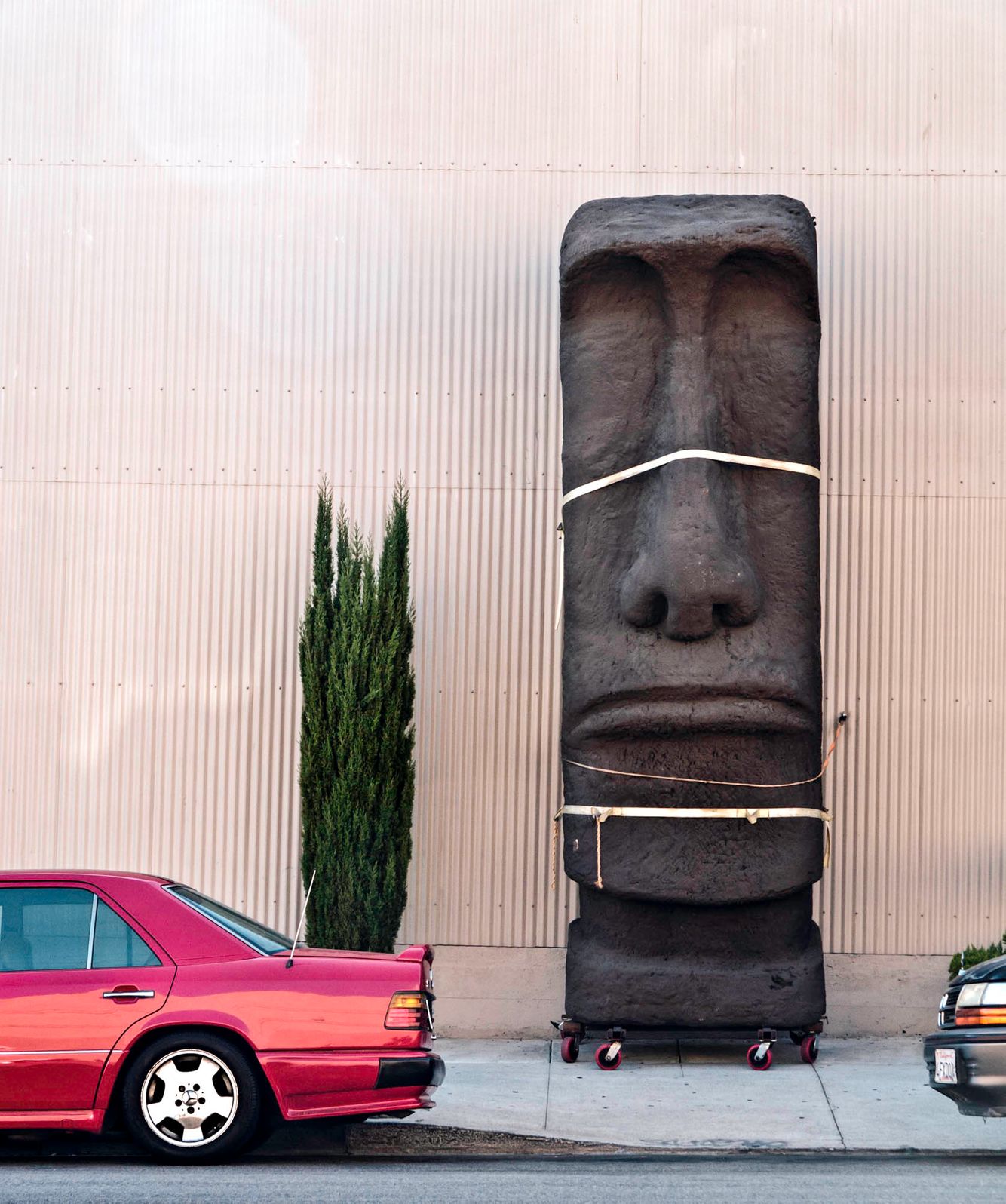 Easter Island head on rollers.
If you look hard enough you can find anything in this city. Los Angeles, California.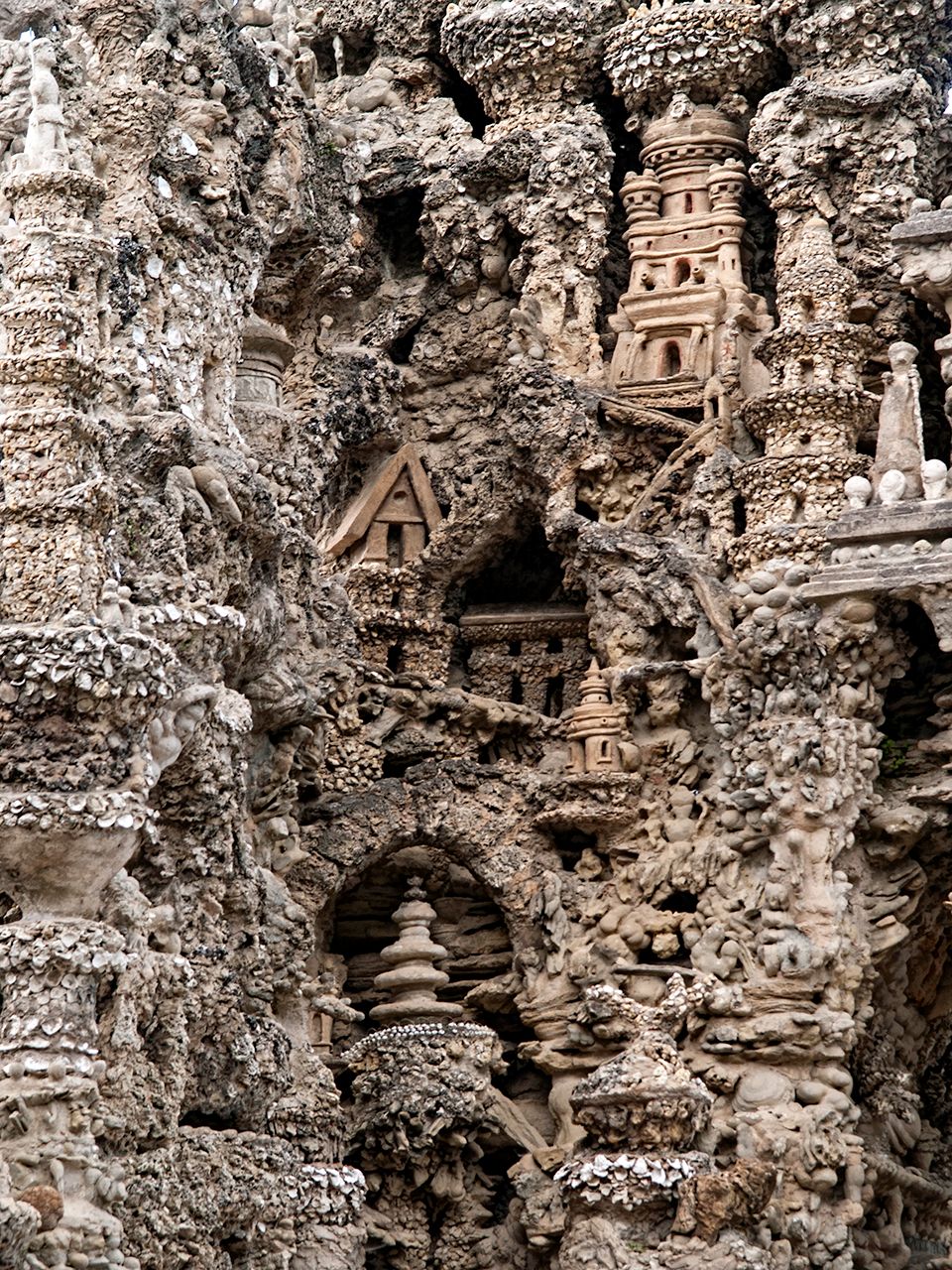 Mr. Facteur Cheval made this.
If you are a mailman with a lot of spare time on your hands you can do this. Hauterives, France.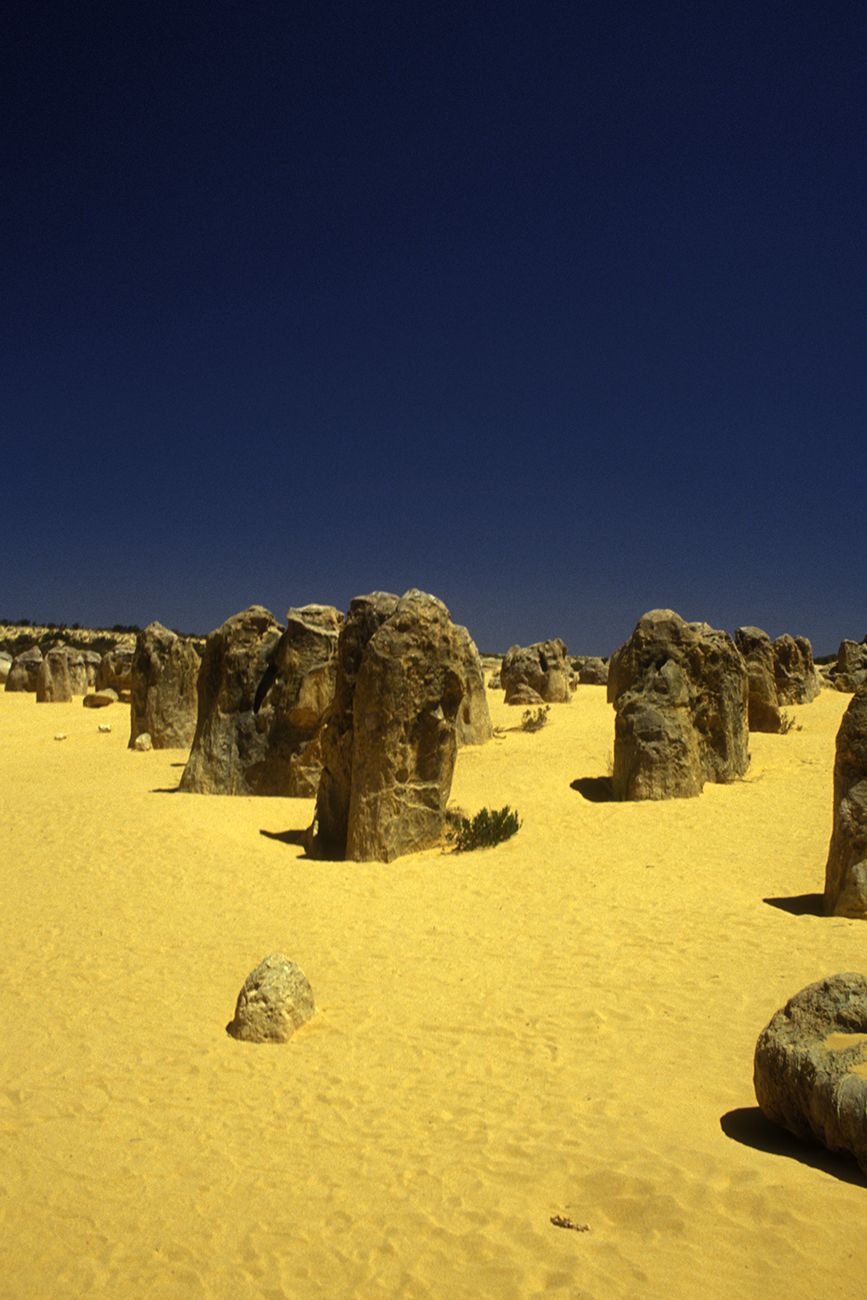 Vertical rocks and yellow sand.
Someone has an understanding of these stones and the color of the sand. It's just not me. Pinnacles, Western Australia.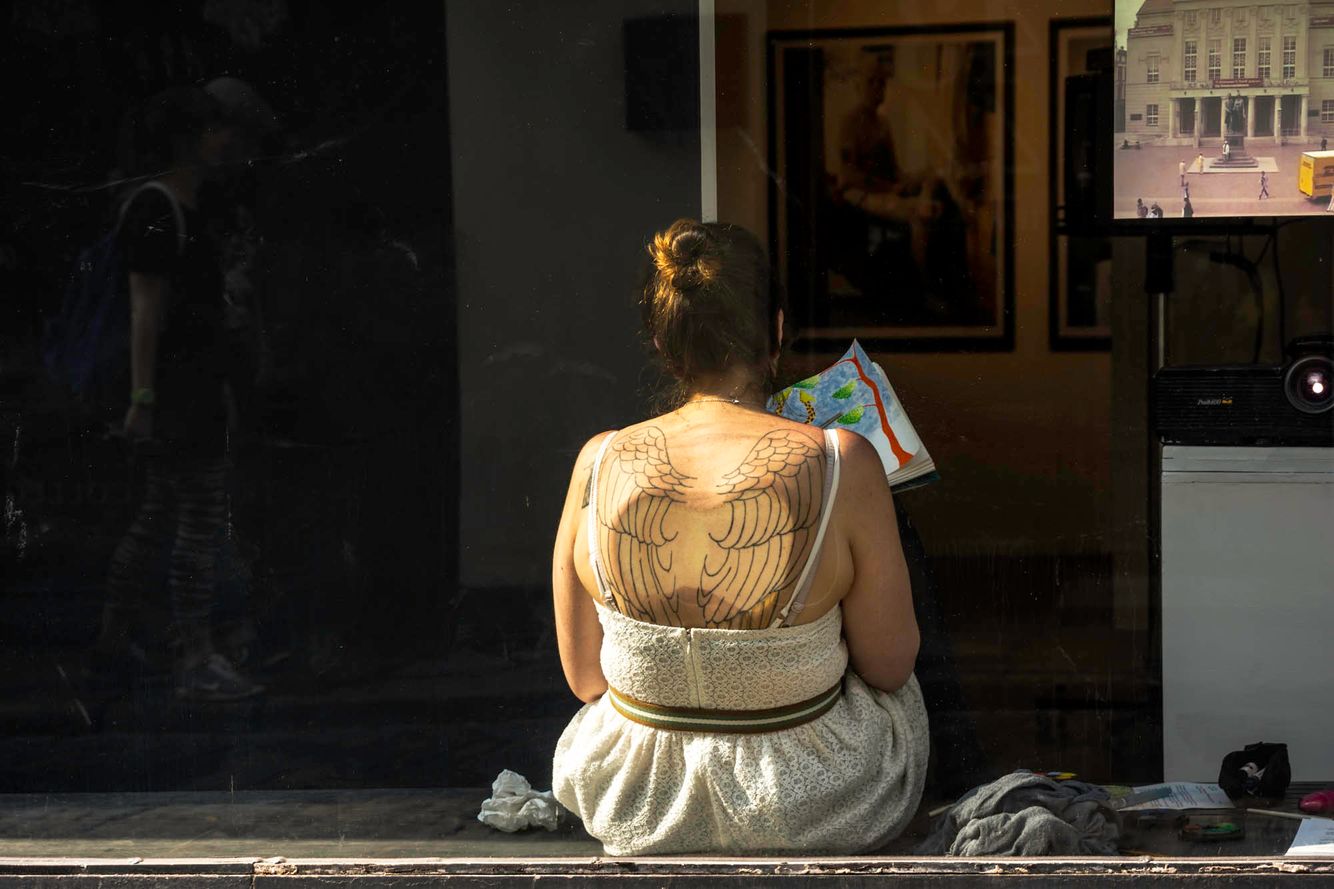 Great wings, flattened.
This is only the pressed back of an angel, simply waiting for her laundry to dry. Dublin, Ireland.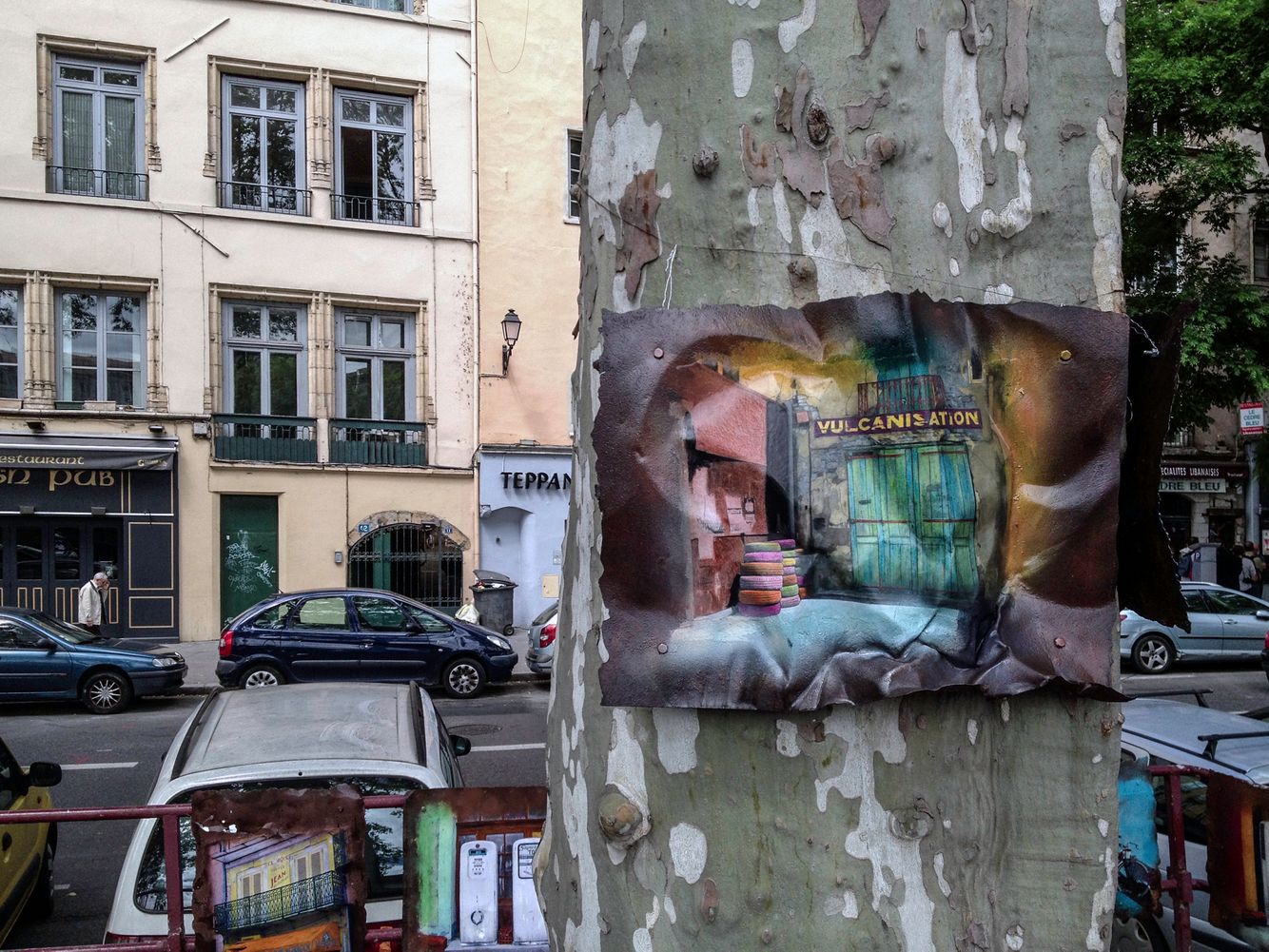 A wrinkled painting and a mottled tree.
A painting of a tire store caused a double take. Lyon, France.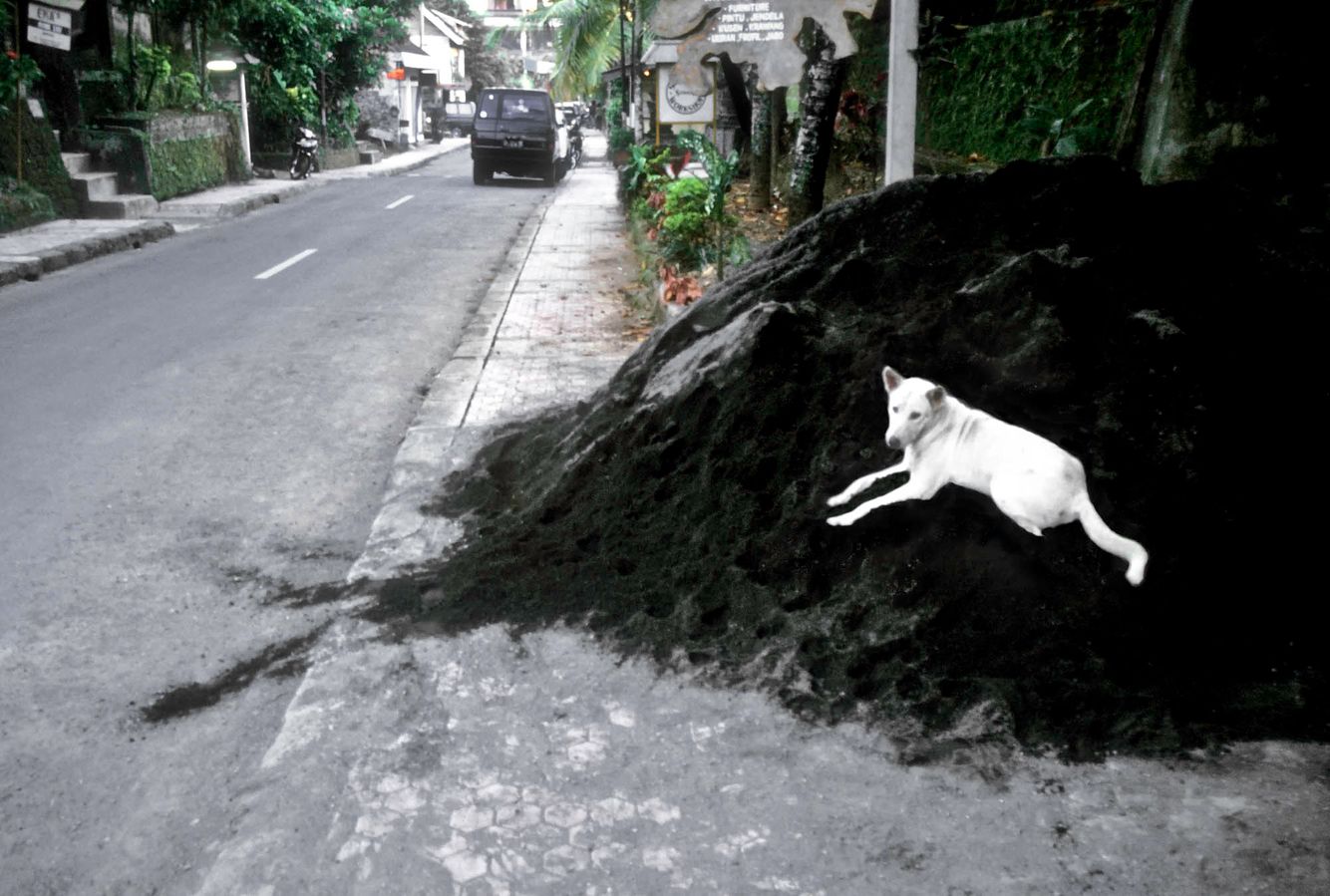 I really do enjoy contrast, but come on.
What are the odds of finding a white dog laying down on a black pile? Indonesia.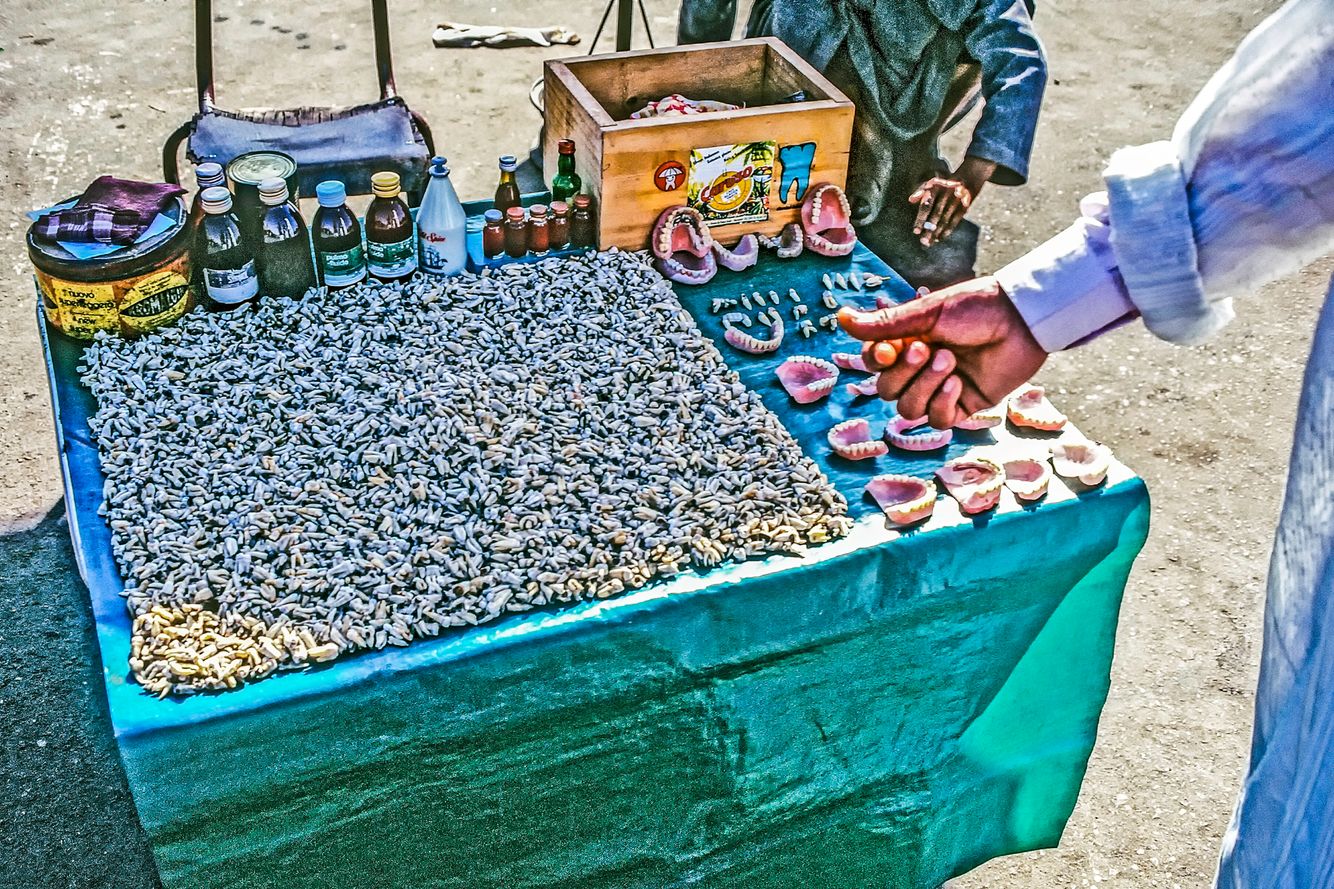 Lots of dental customers. Lots.
We do it all - pull'em, replace'em. Hundreds of testimonials. Whadya want? Fez, Morocco.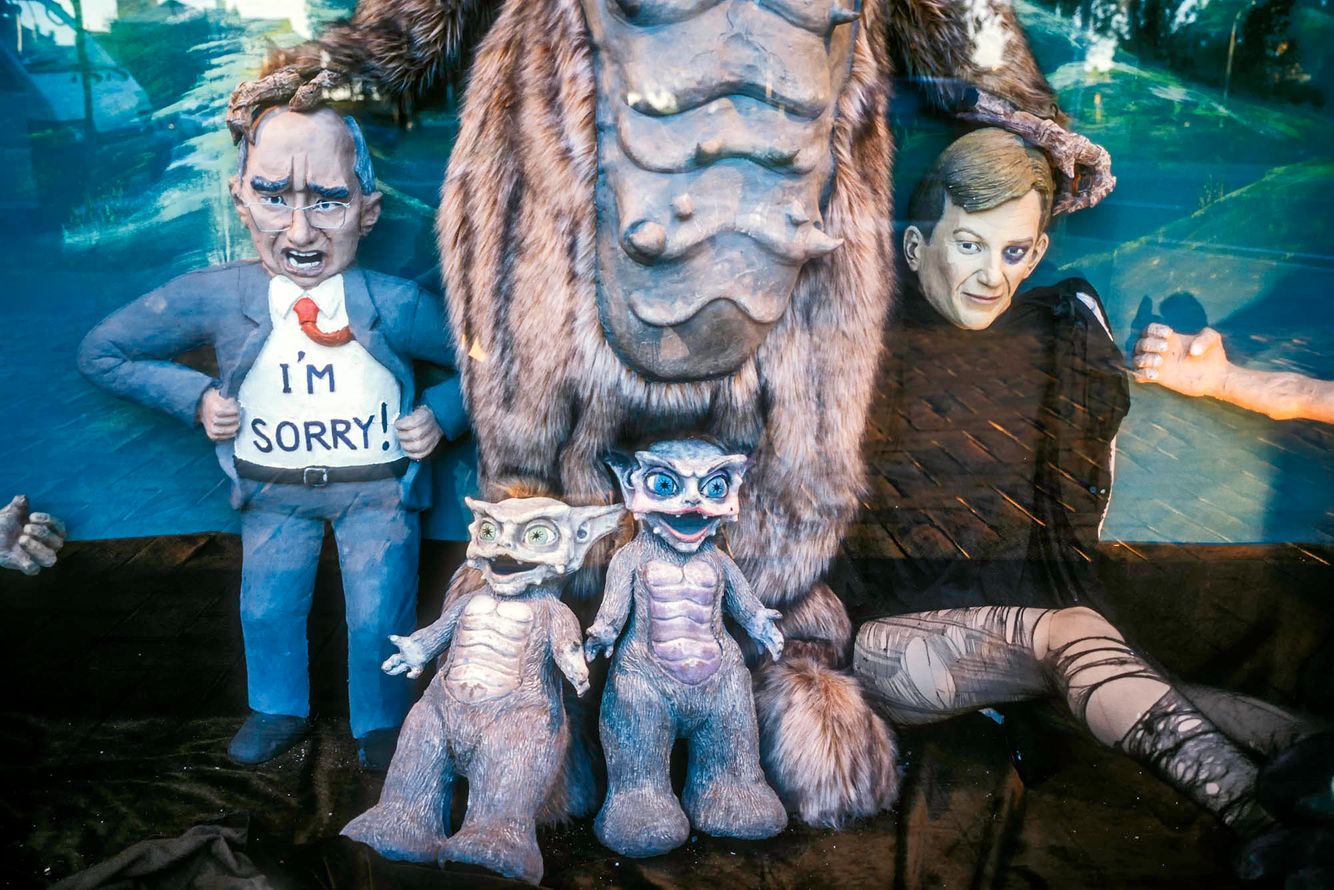 I get it, you'r sorry, but the other guys?
Good luck understanding this one. I haven't a clue. Perth, Australia.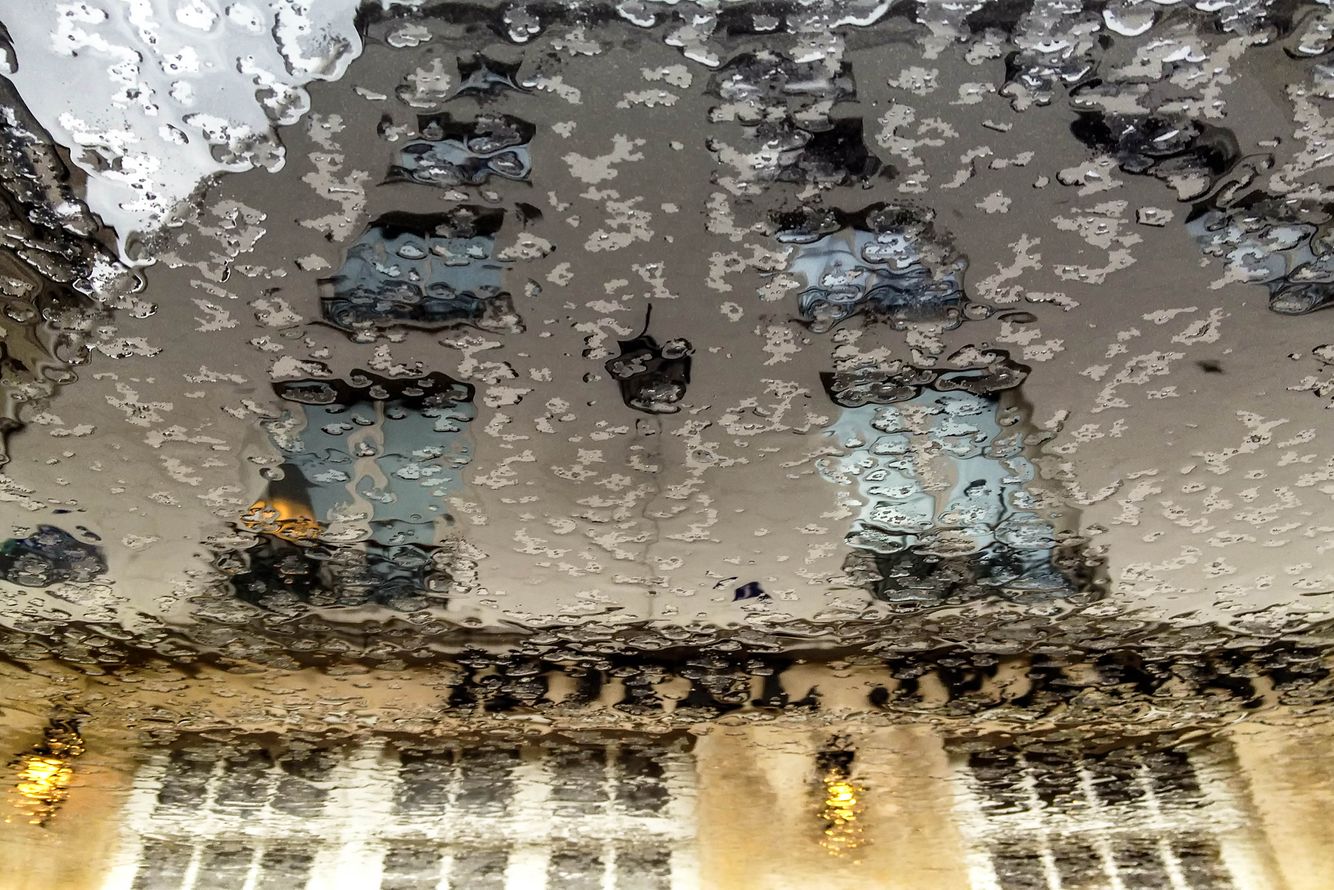 A reflection means to bend back.
My rental car was parked in front of a hotel when the rain stopped. The car roof said it must have been a short rain. Paris, France.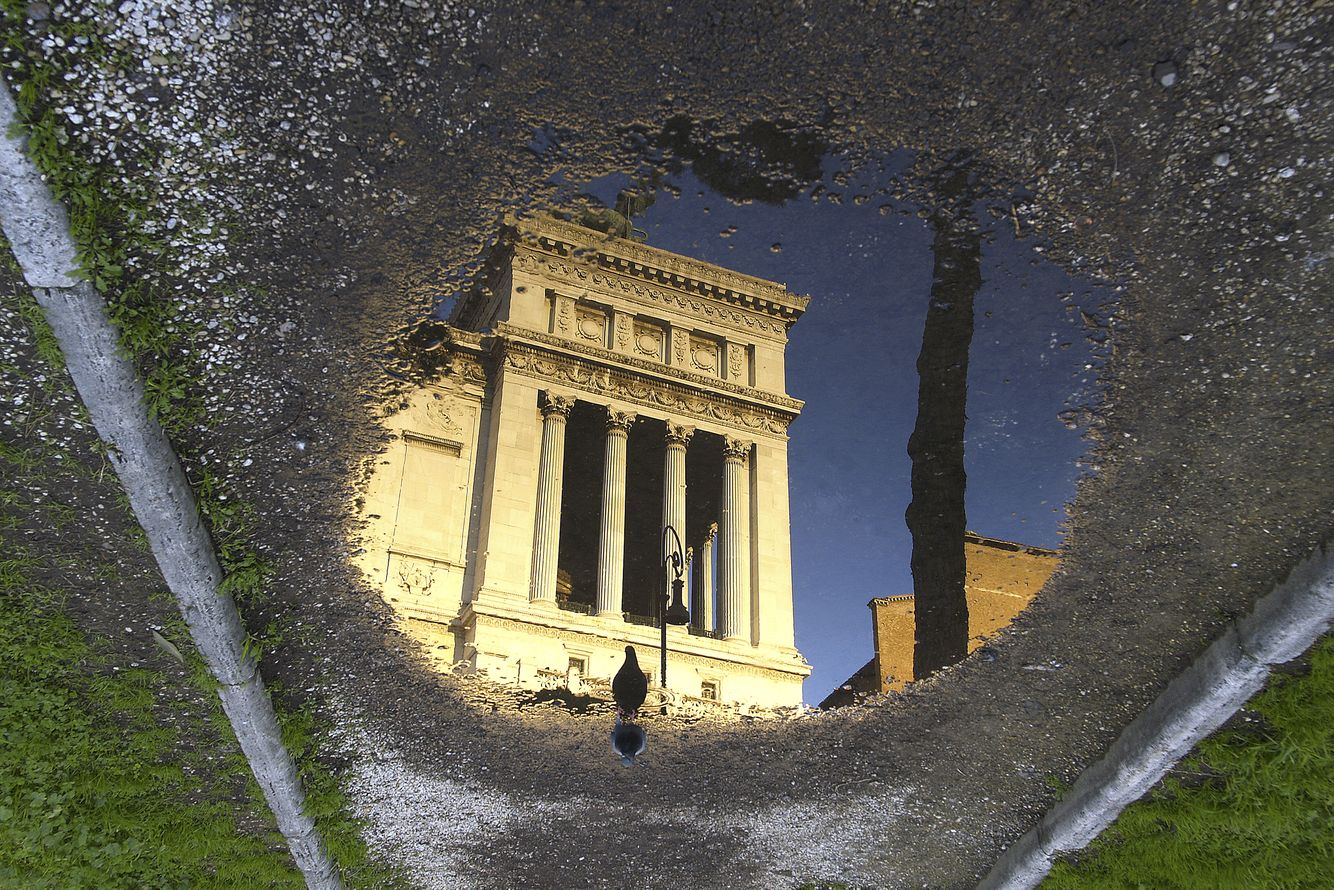 Upside down puddles aren't only for kids.
Waiting for a bus across from Piazza Vittorio Emanuele II with a solo pigeon. Rome, Italy.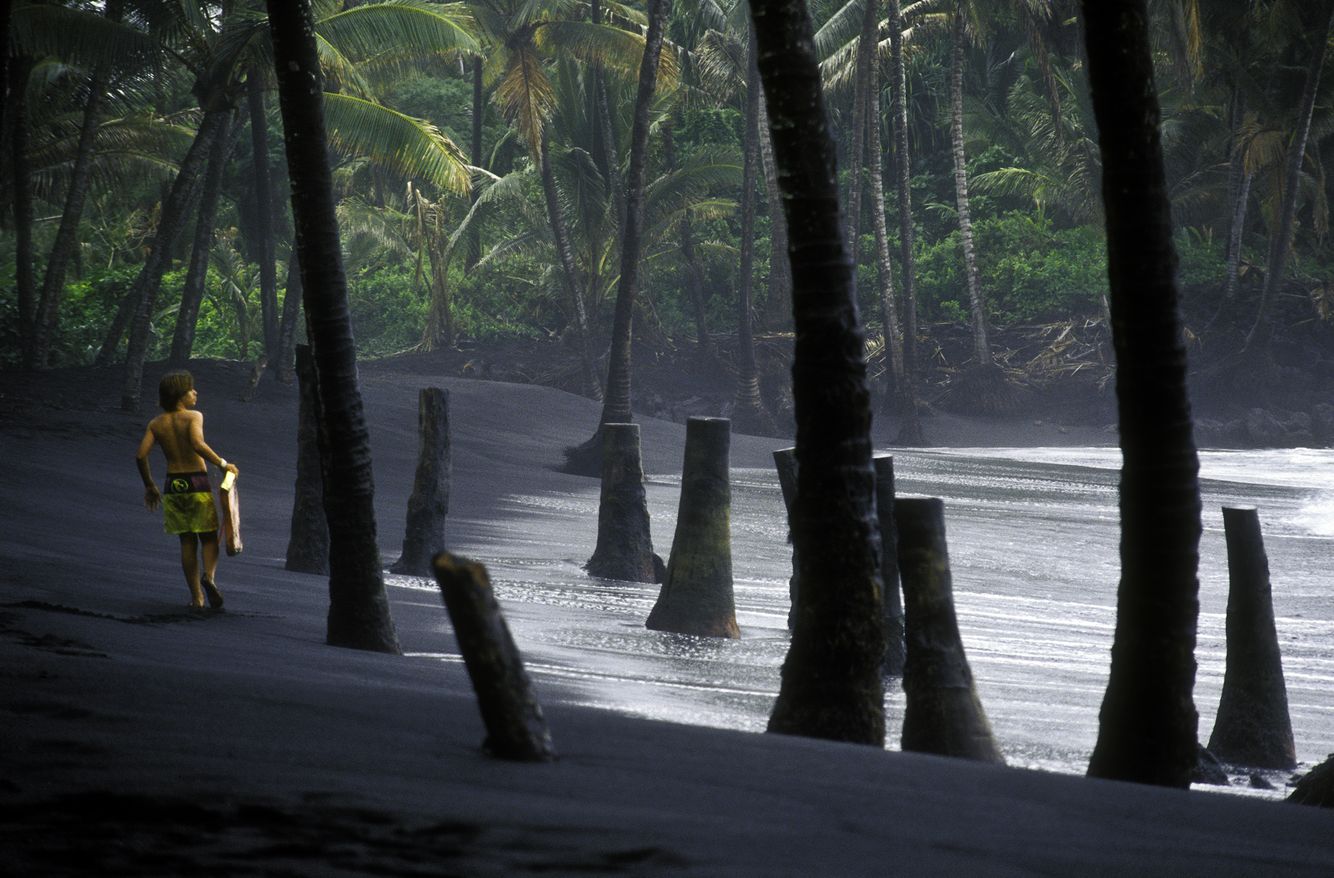 Lone surfer in 1990.
Kilauea Volcano erased this beach and Hawaii's oldest temple at the same time. Don't mess with the power of Pele. Kalapana, Hawaii.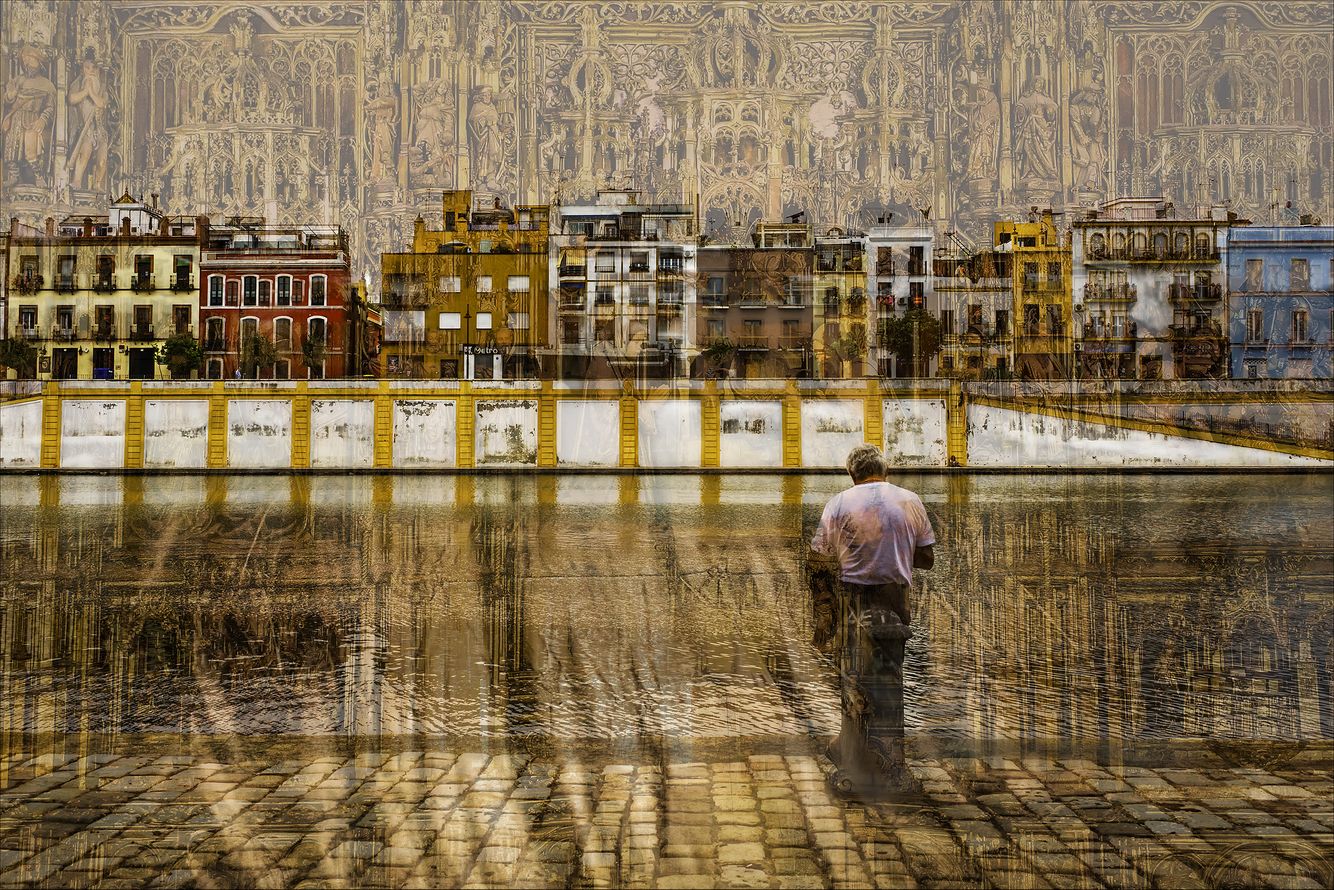 The Persistence of religion .
Cathedral scrim and Guadalquivir riverfront. Composite. Saville, Spain.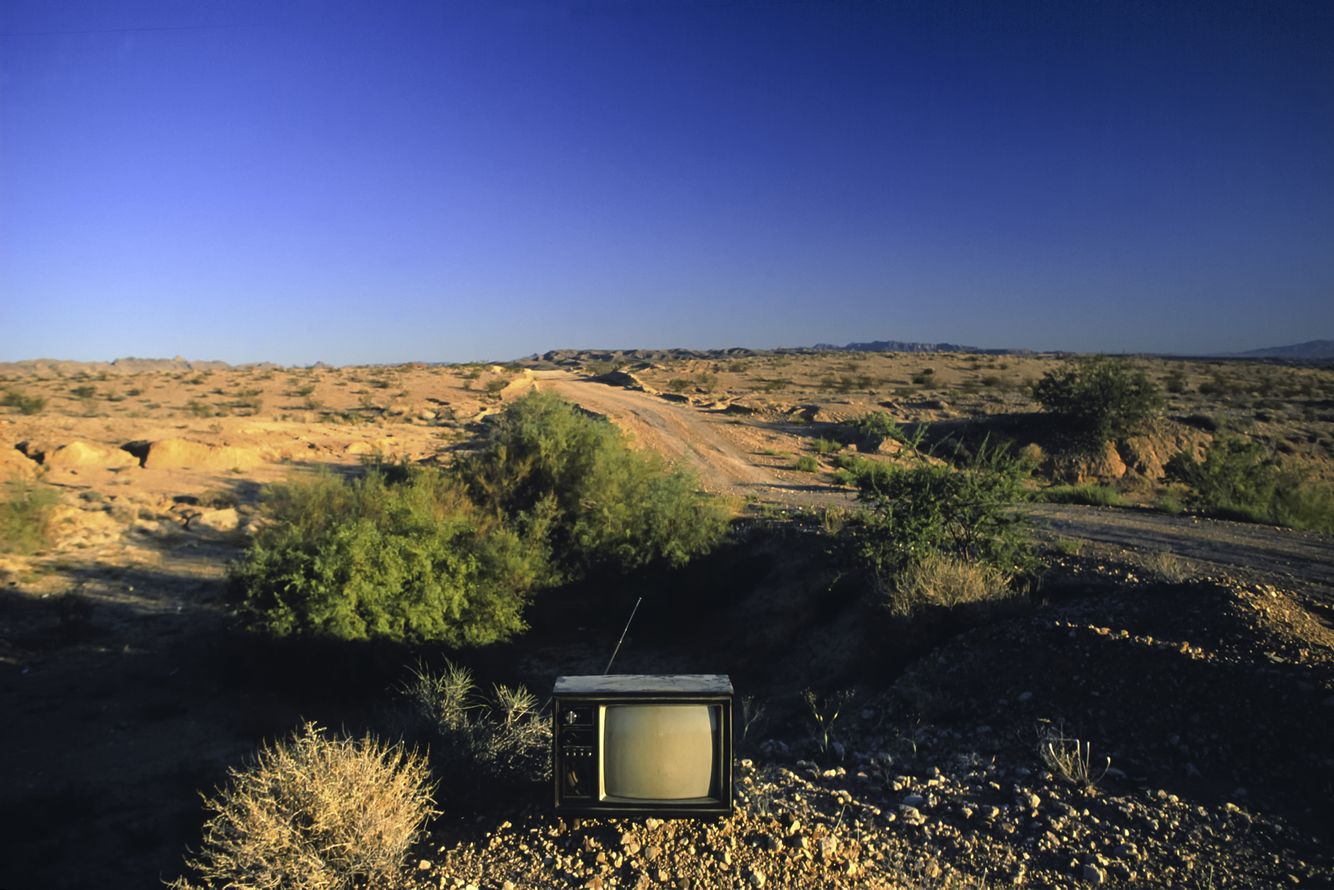 TV in the desert.
I camped a little off-road on the way to Santa Fe and woke up in a town dump. I wonder if they have cable? Somewhere in Southern Nevada.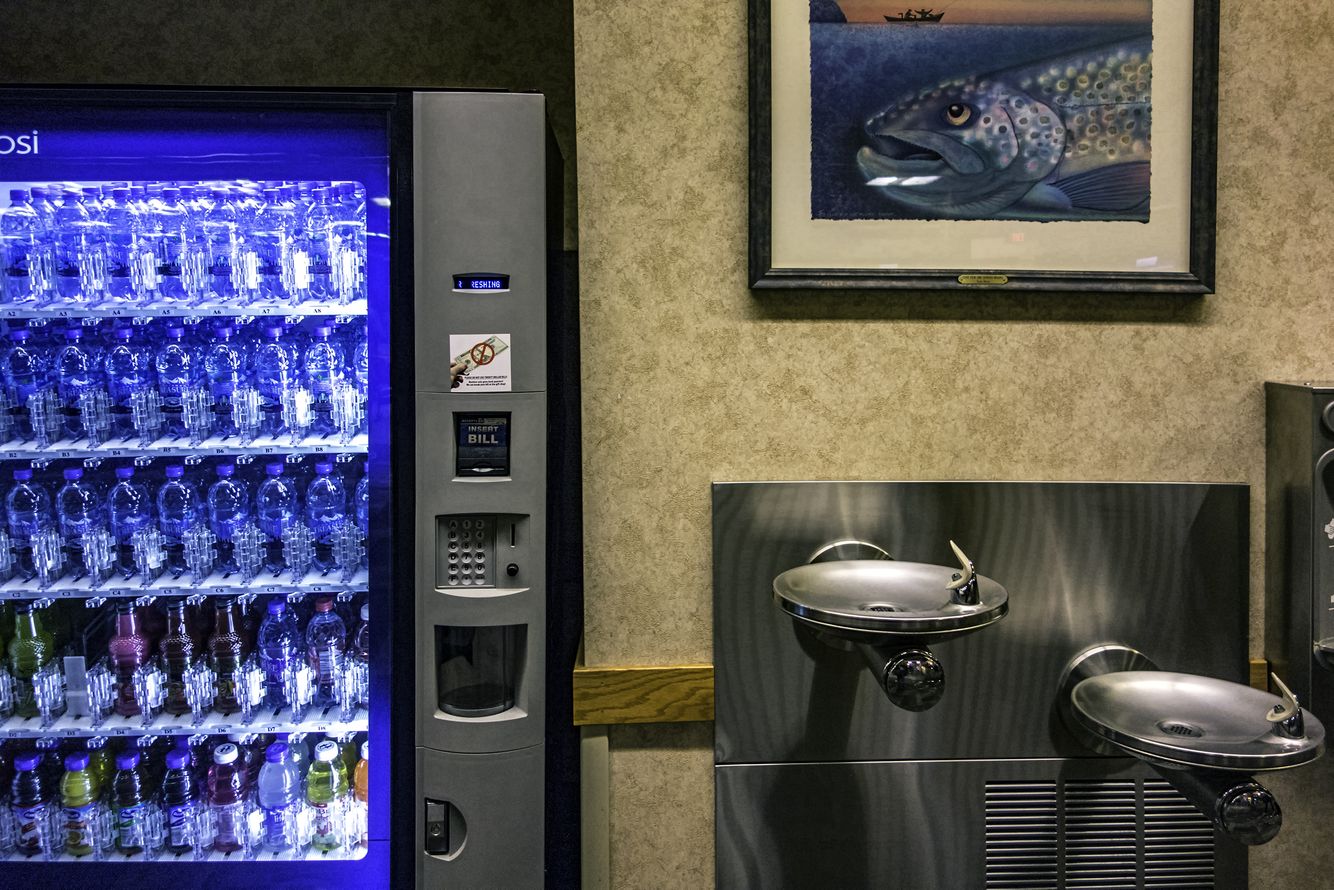 A water vending machine next to a drinking fountain.
The Buddhist saying is 'Selling water by the river.' It seems to fit. Bozeman, Montana.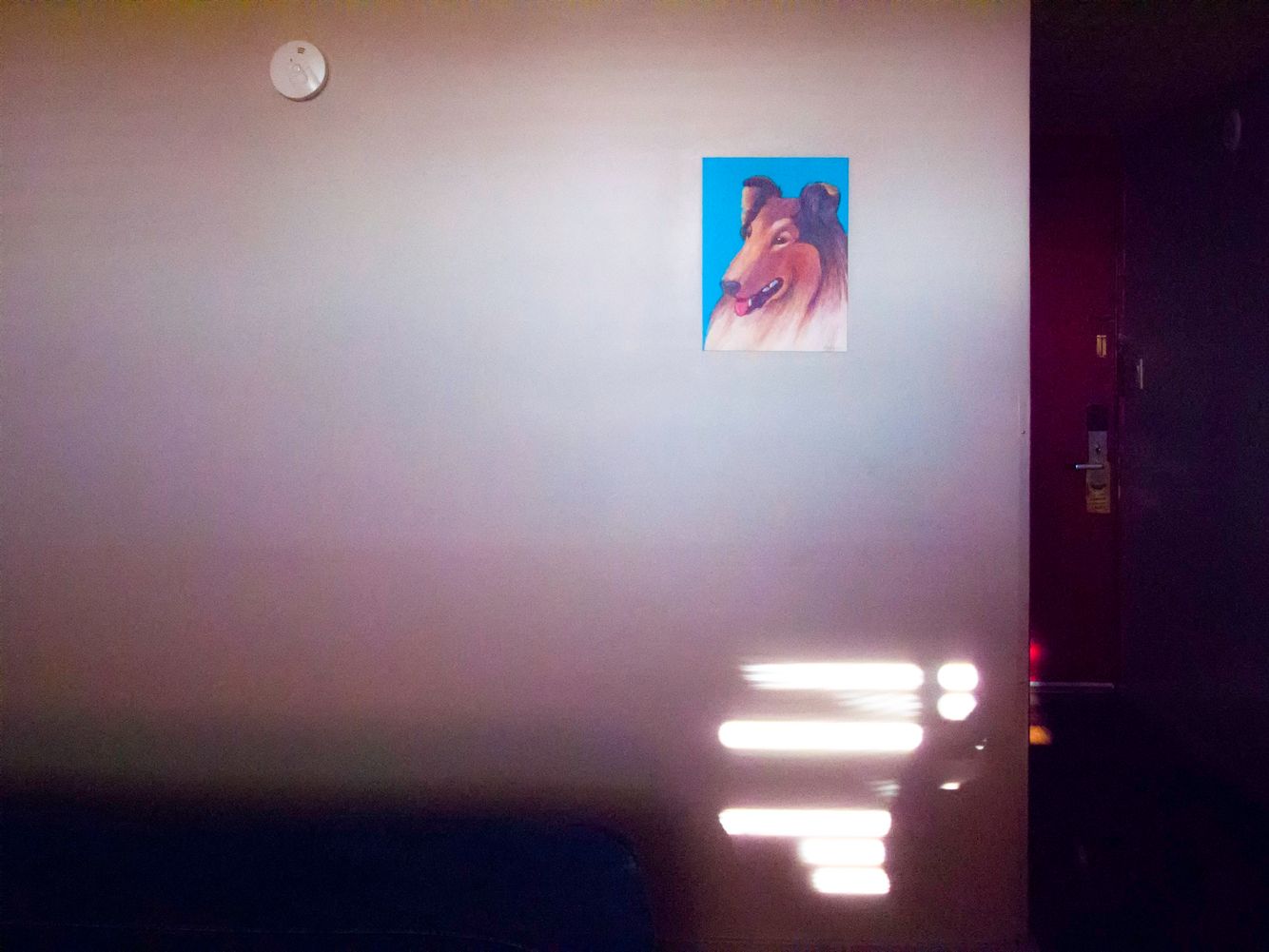 Lassie in the hotel near LAX.
When you are waiting during a long lay-over you will seep almost anywhere. Los Angeles, California.
Duality and Irony
I am a traveler. Travelers are those who find the time to notice the quirky and ironic along the way. Seldom are they merely on the road. Often they are on the sidewalk, paying quiet attention.