Illusory Promise
I often don't understand the images I like.
I have no adequate reason for having taken these images and I have a lot more like them.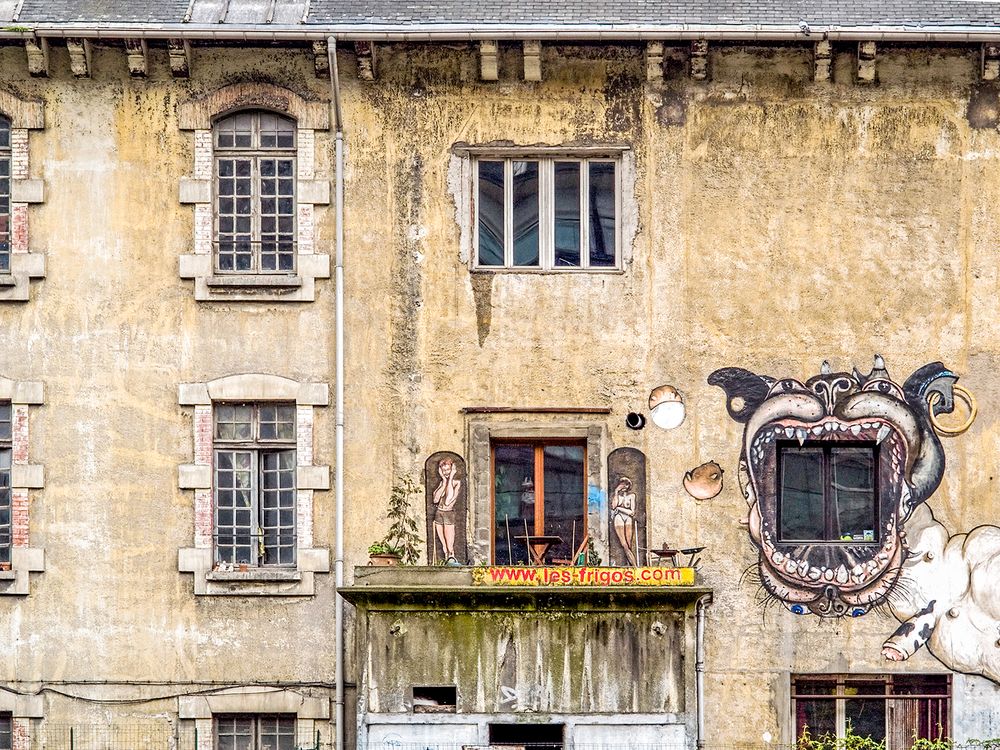 Apartment building with dog's mouth.
The way people chose to decorate their buildings has always been a mystery to me. Paris, France.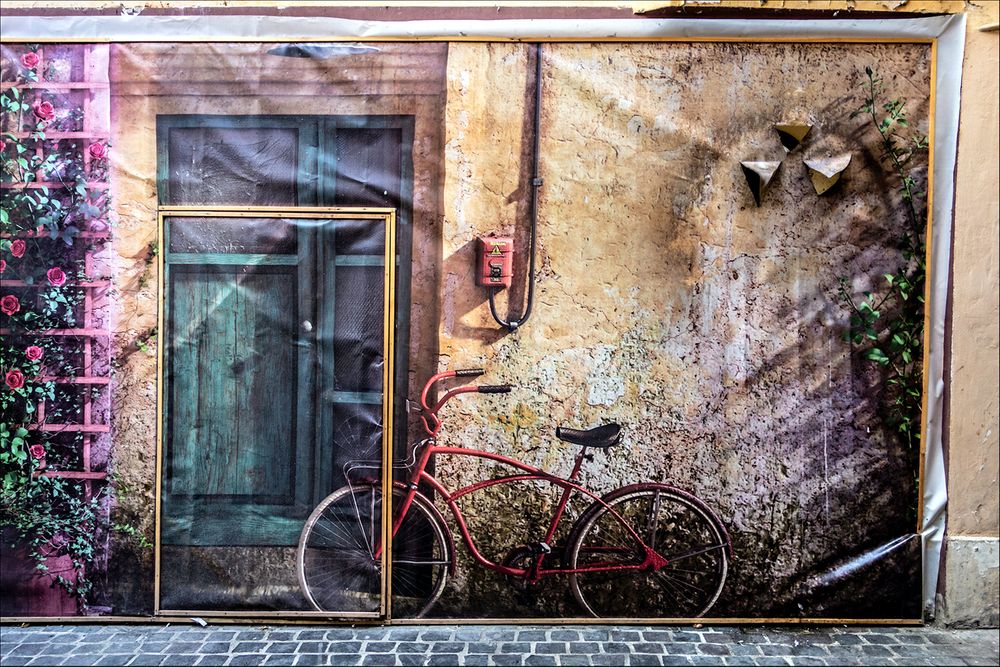 Mysterious bike mural.
If you have a big canvas mural do you really need a door within a door? Brasov, Romania.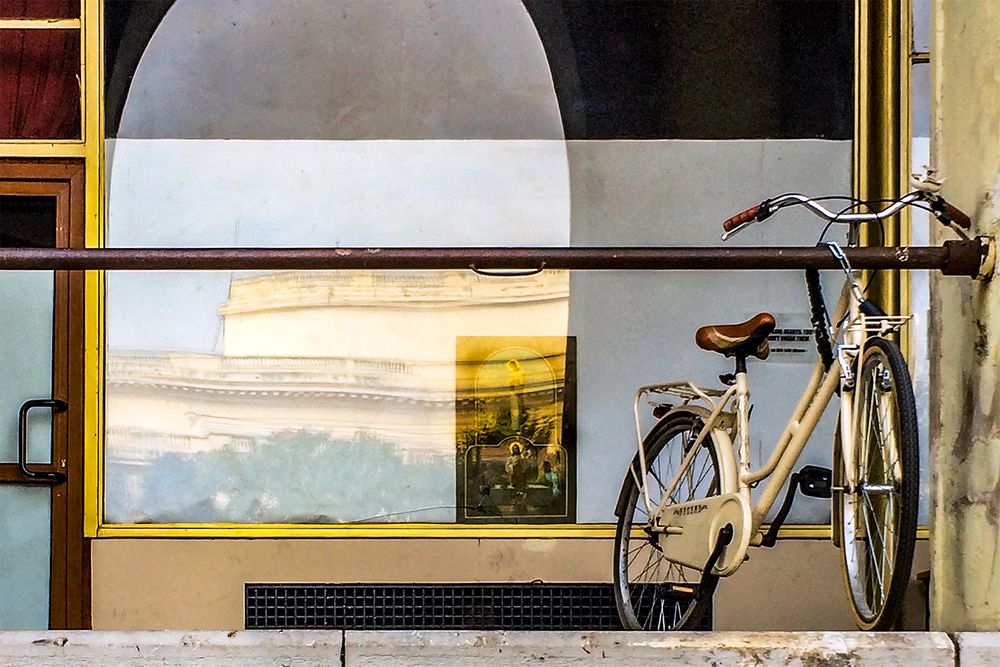 Bike with little Christ in the back.
It takes a long time to see all the things going on here. Bulgaria.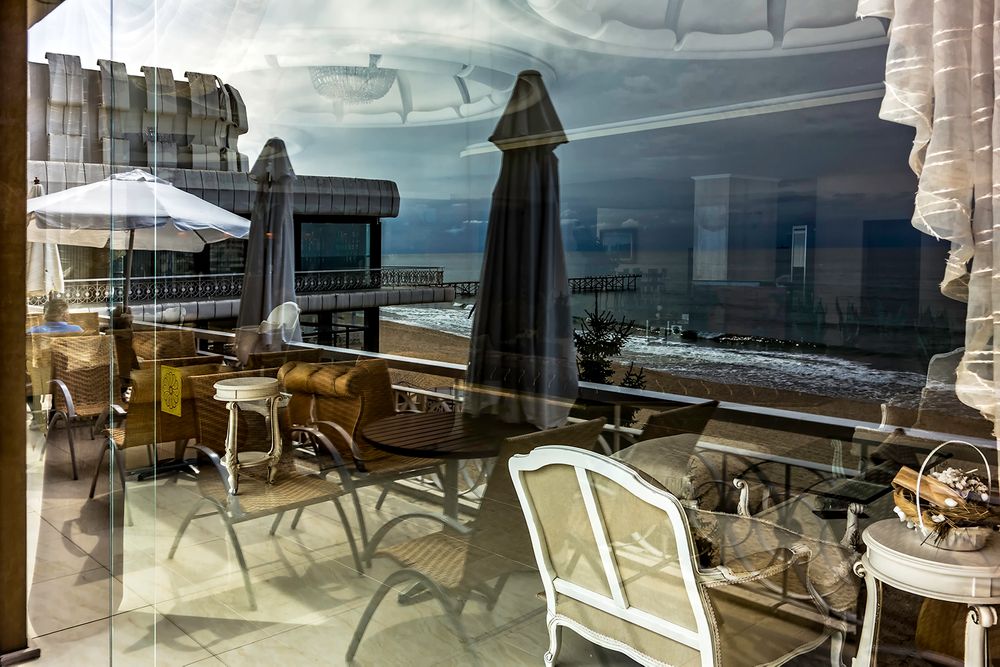 Deck reflection on the Black Sea.
In the distance seen through the pinnacle of bad Soviet hotel design. Moldova.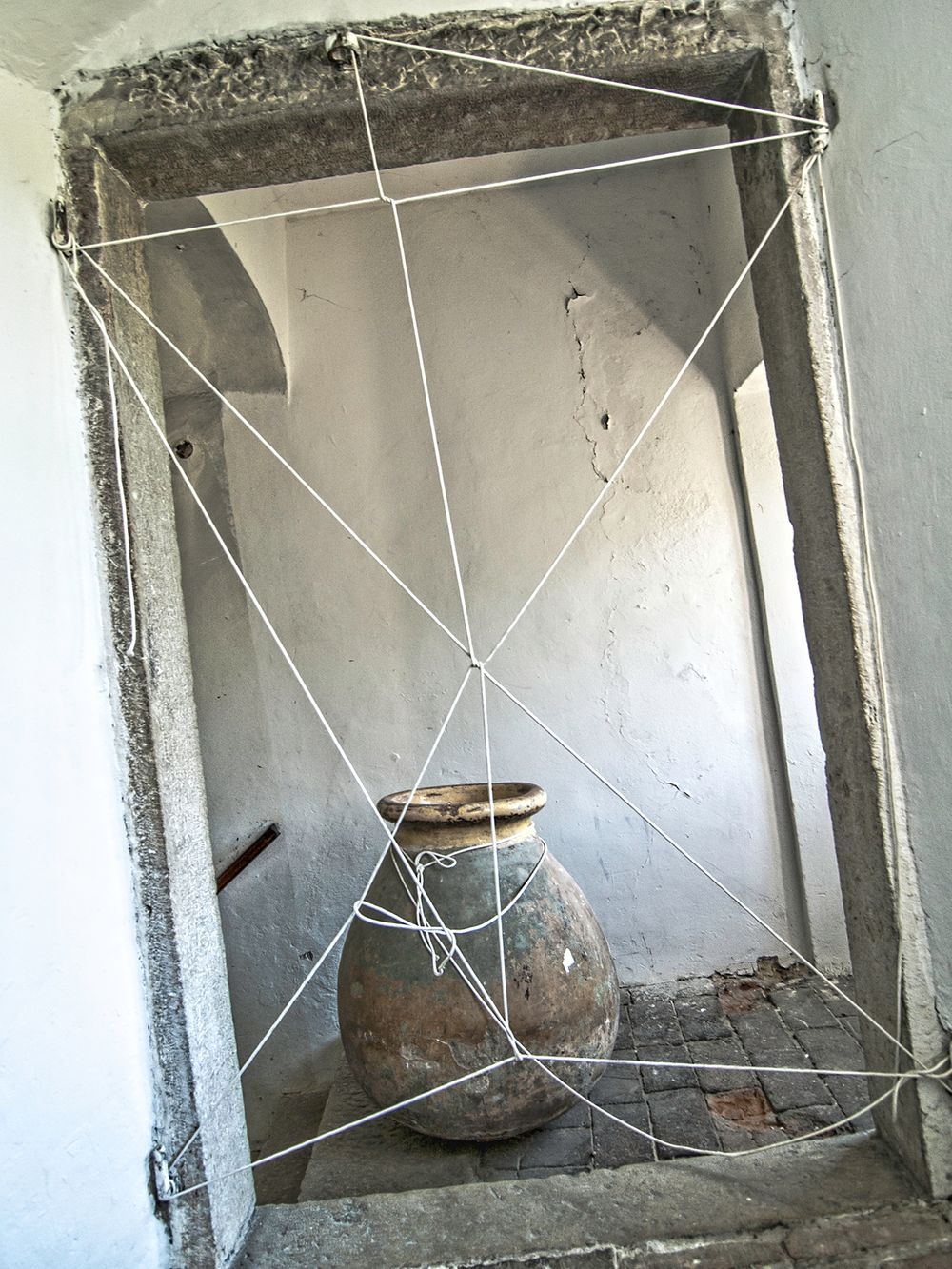 Bondage jug.
I get the idea that no one is supposed to mess with the jug, but the string? Pazin, Croatia.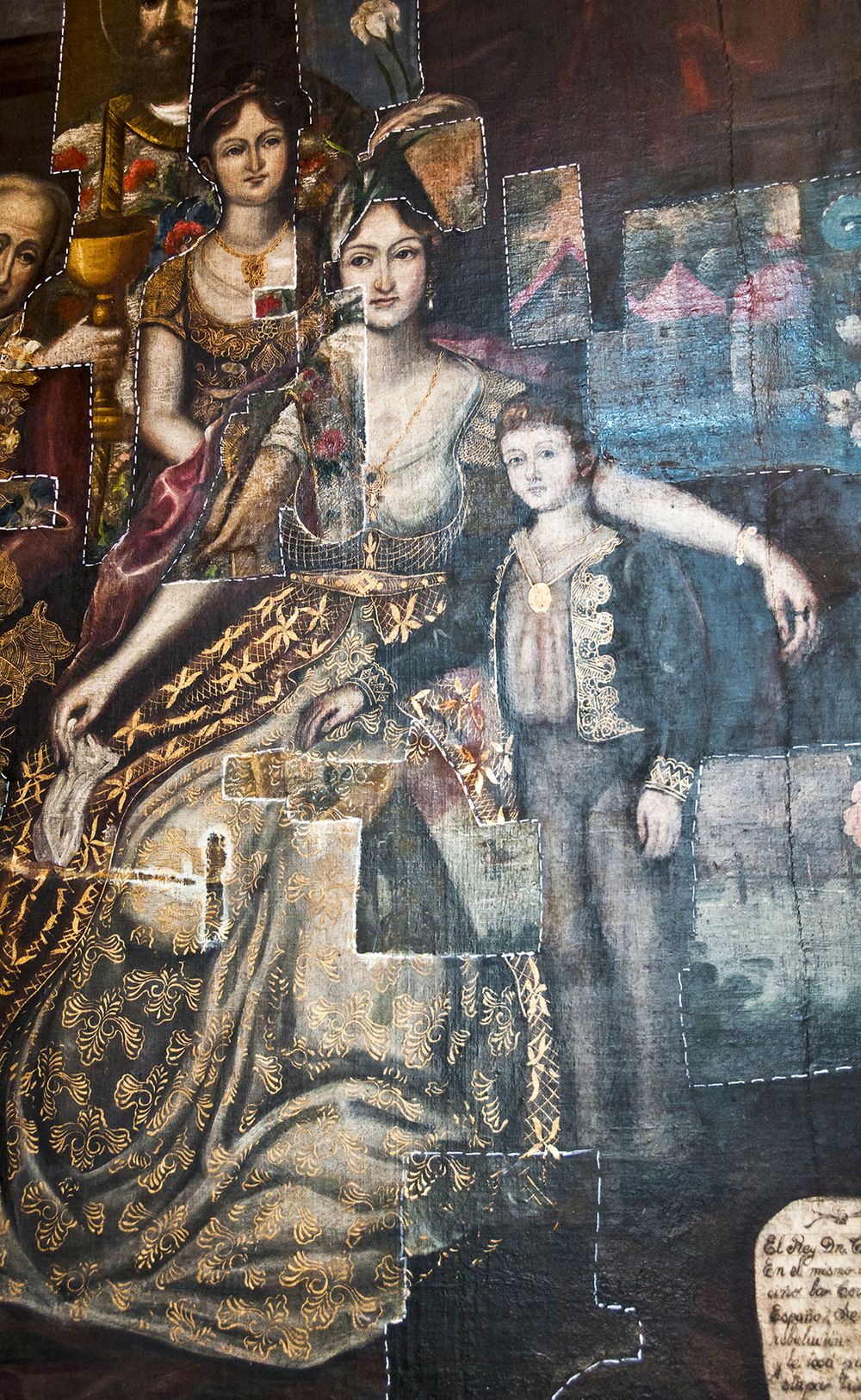 A mural undergoing restoration.
This feels like mining in a jigsaw puzzle. Cusco, Peru.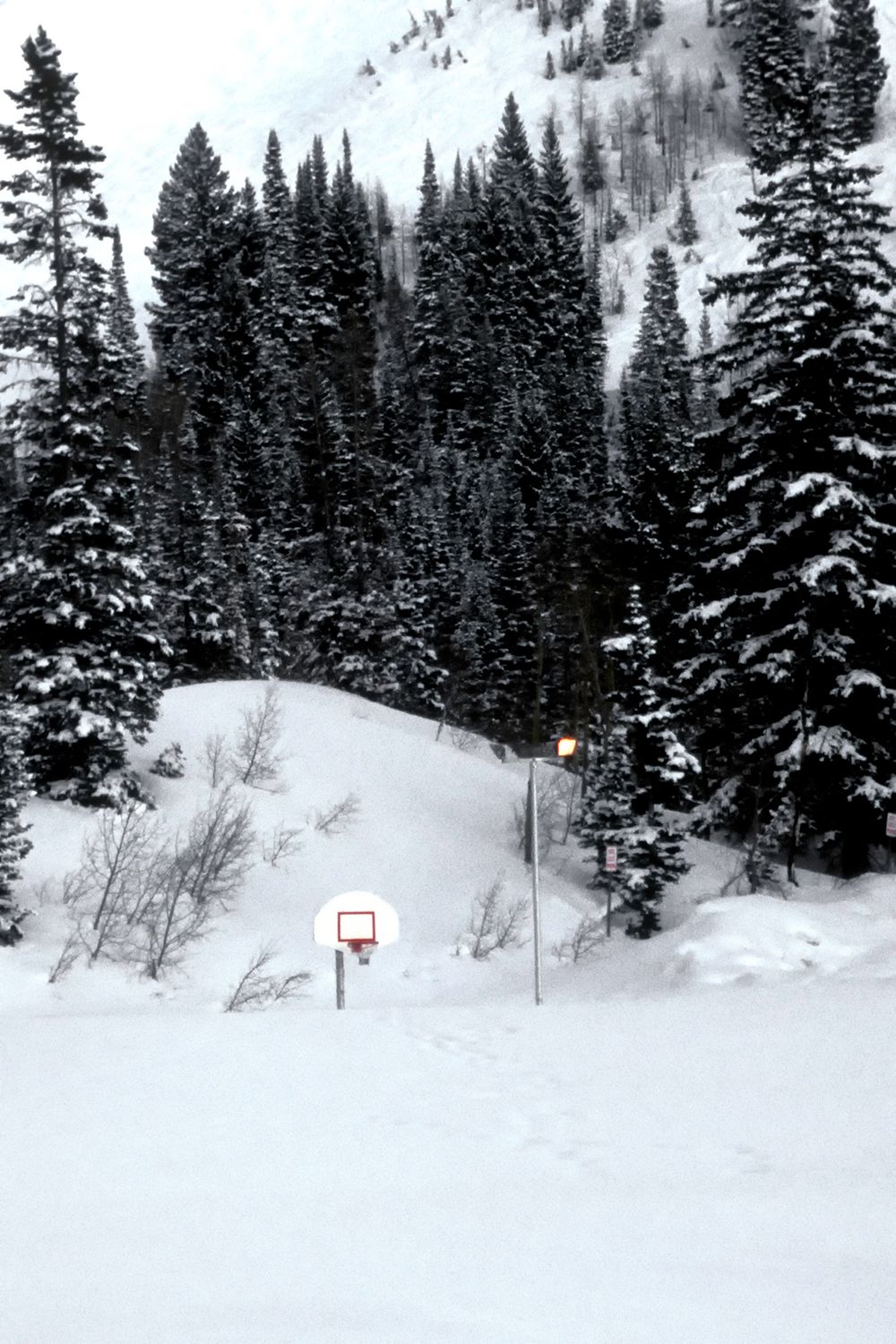 Snow basket.
Did they lower the hoop or what? Snowbird, Utah.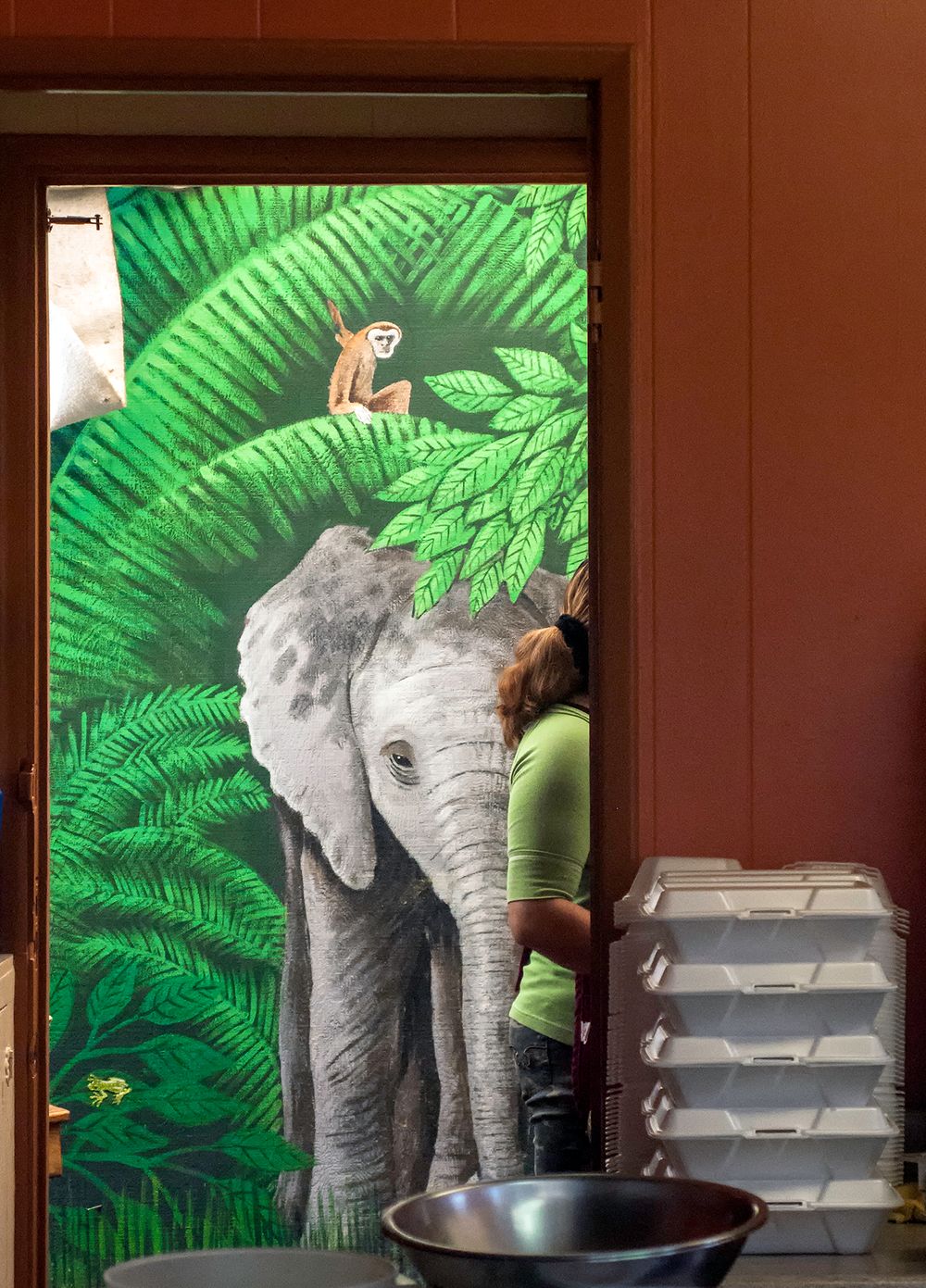 Jungle cooking.
Will someone please get him out of the kitchen? Baywood Park, California.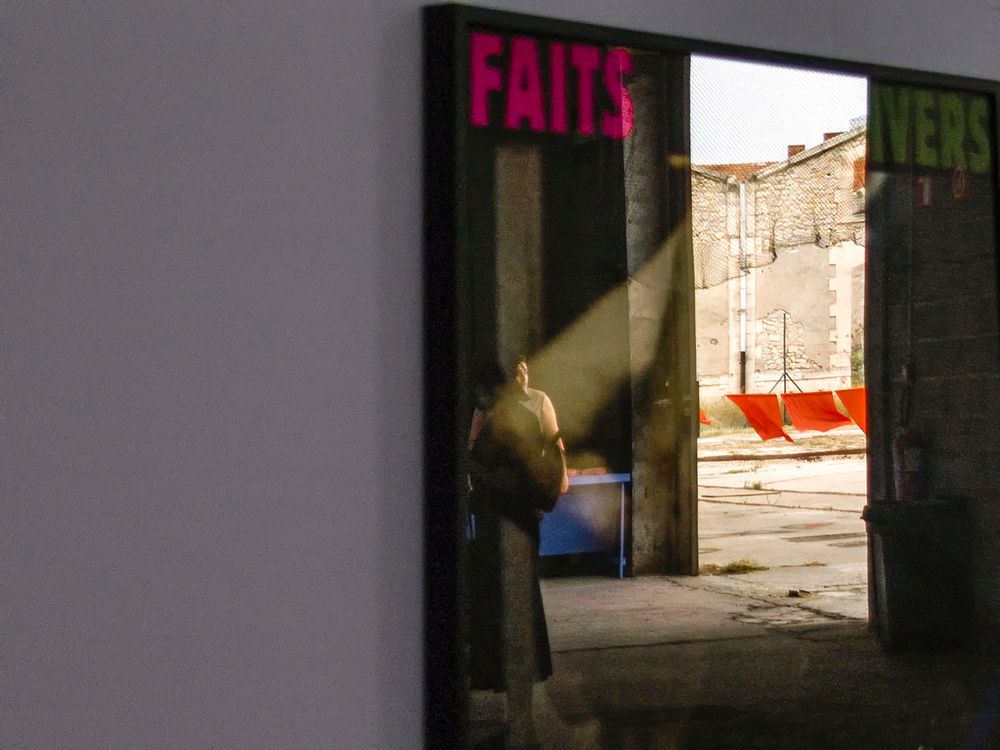 An exhibition called "Faits diverse."
All that red laundry for one woman leaves me wondering. Arles, France.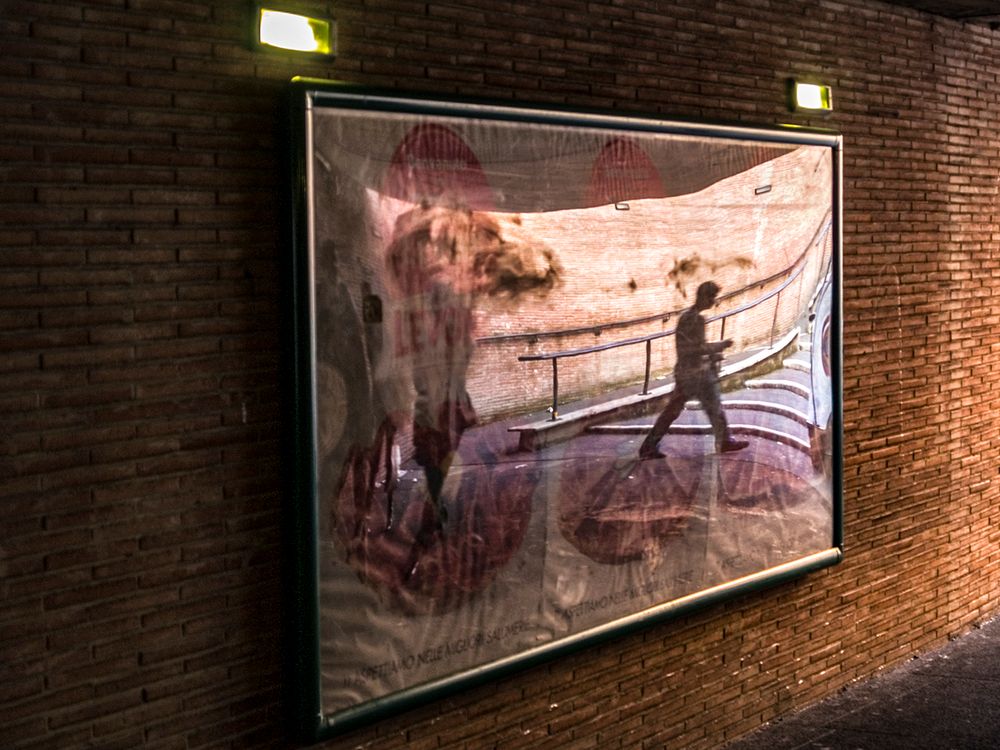 Walking to the Vatican.
A grimy underground corridor leading to St. Peter's. Nothing to see here, just keep moving. Rome.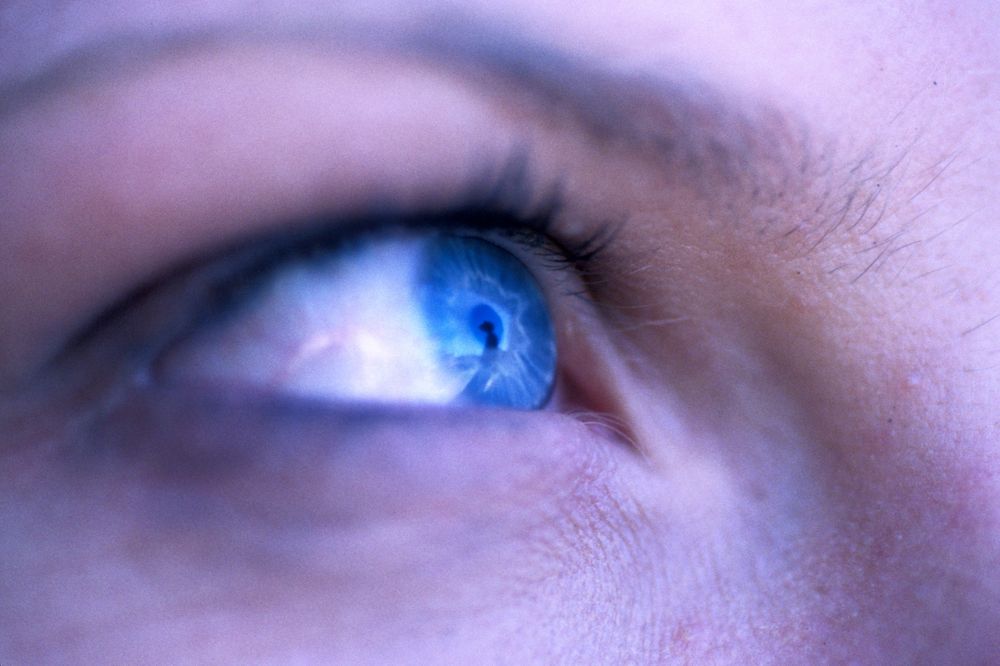 Cowboy in my eye.
She said that cowboys were her weakness. Santa Fe, New Mexico .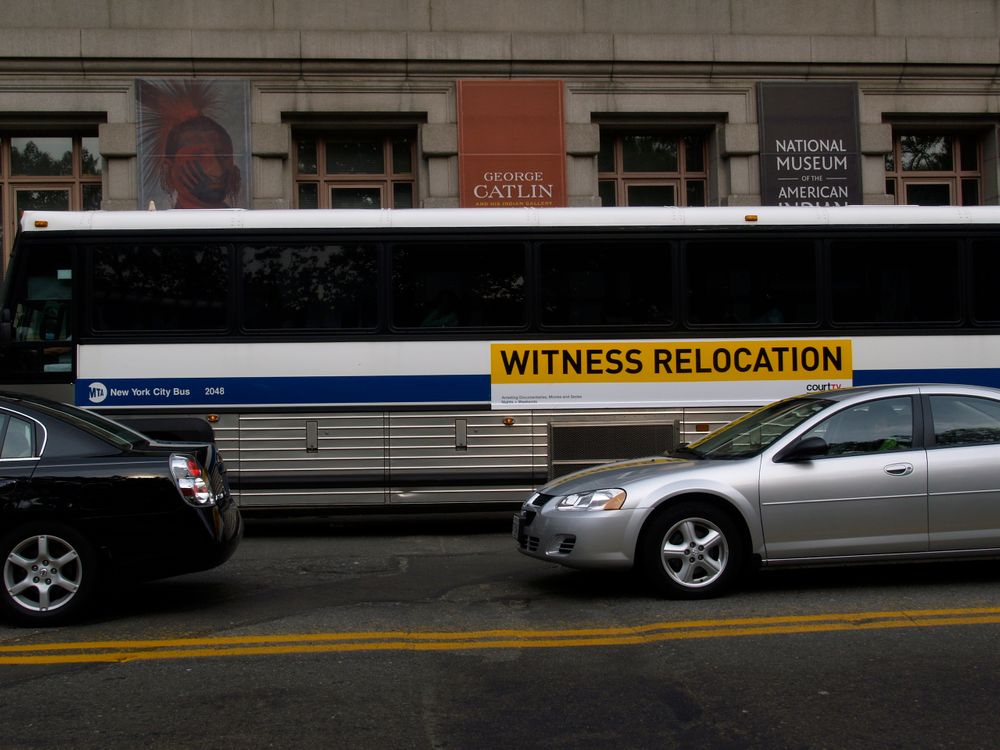 Witness relocation.
I'll believe it when I see it. New York City.