Dialogues
"Something is happening here. What it is, is not very clear."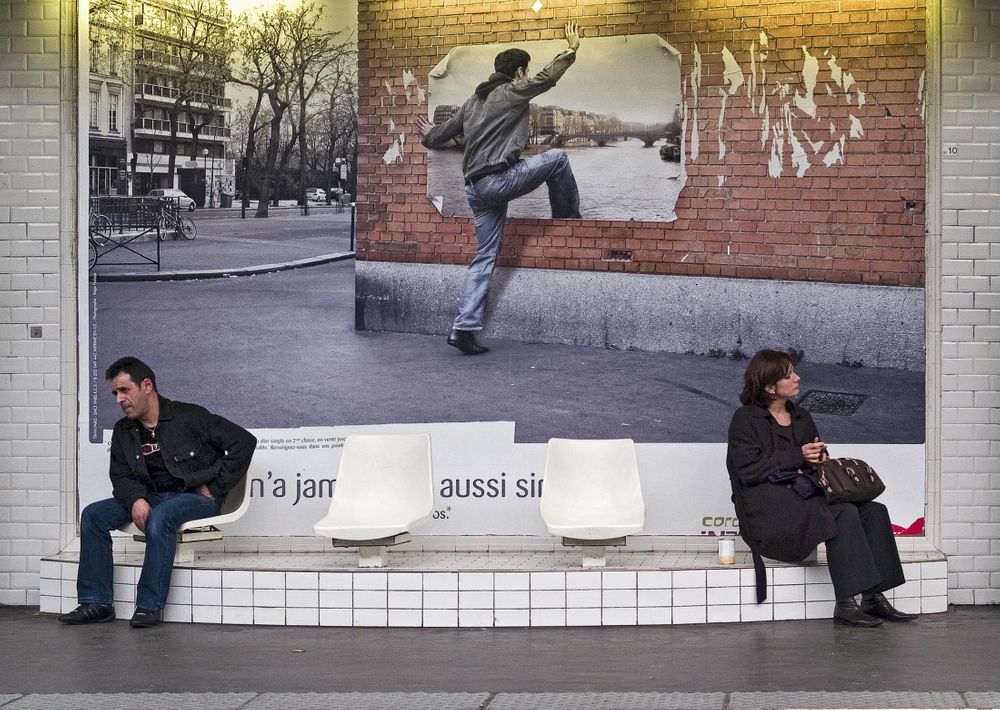 Climbing thru wall.
Because this conversation is going nowhere I am out of here. Metro, Paris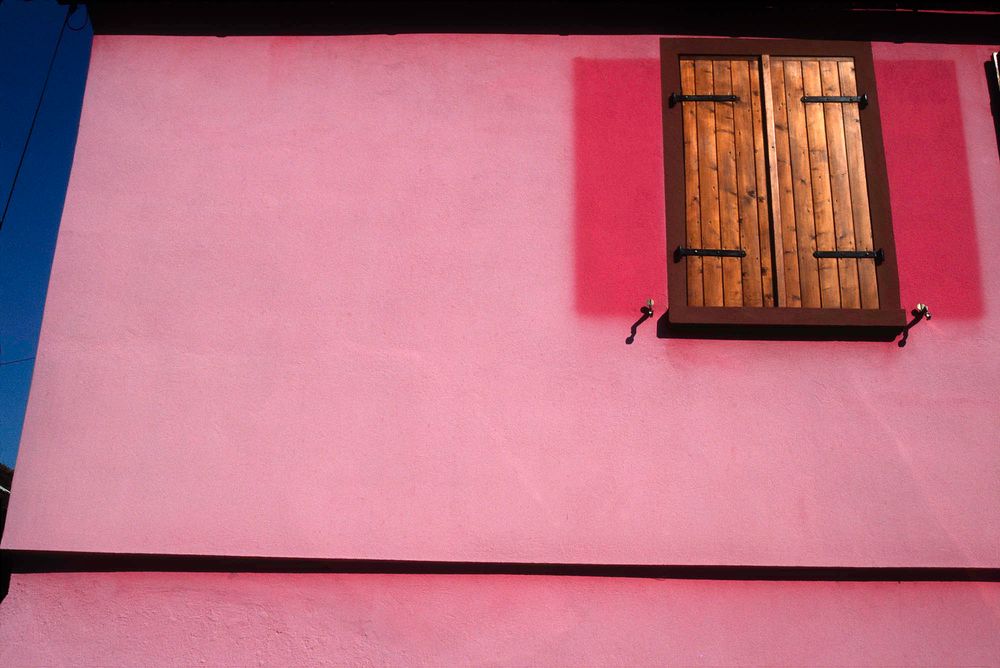 Sunburned wall.
Apparently my neck is not the only thing that gets sunburned. Alsace, France
Solo and face down.
Between the current and the swimmer there is something always going on. It's best to know what that is. Dordogne River, France.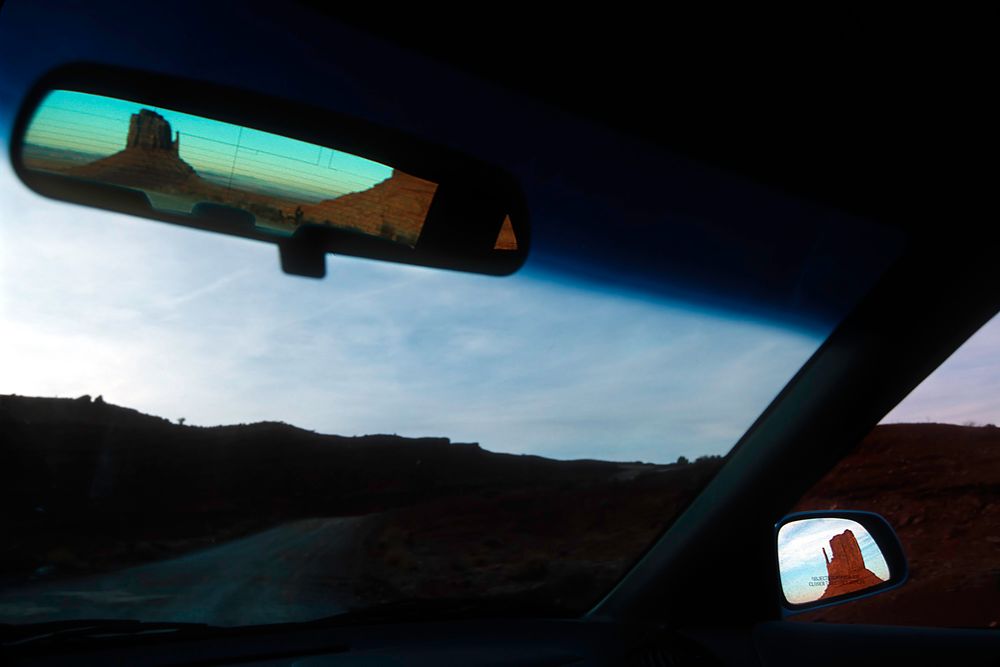 Pointy hands in the desert.
Left thumb, right thumb. I always get them confused. Just try to get your car in this position. Just try. Monument Valley, Navajo Nation, Arizona.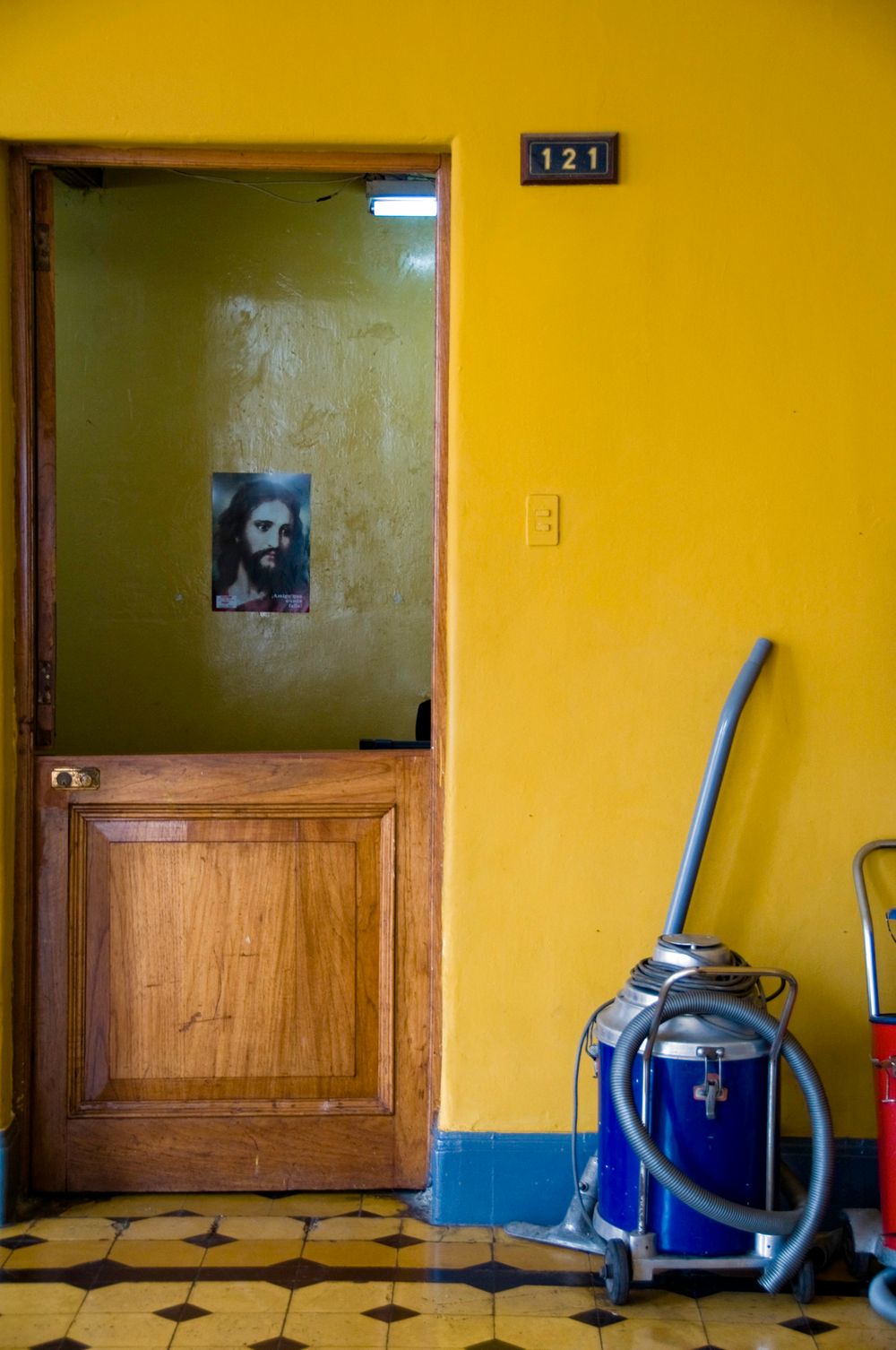 Christ in the closet and a vacuum.
Can someone explain the half-door? Trujillo, Peru.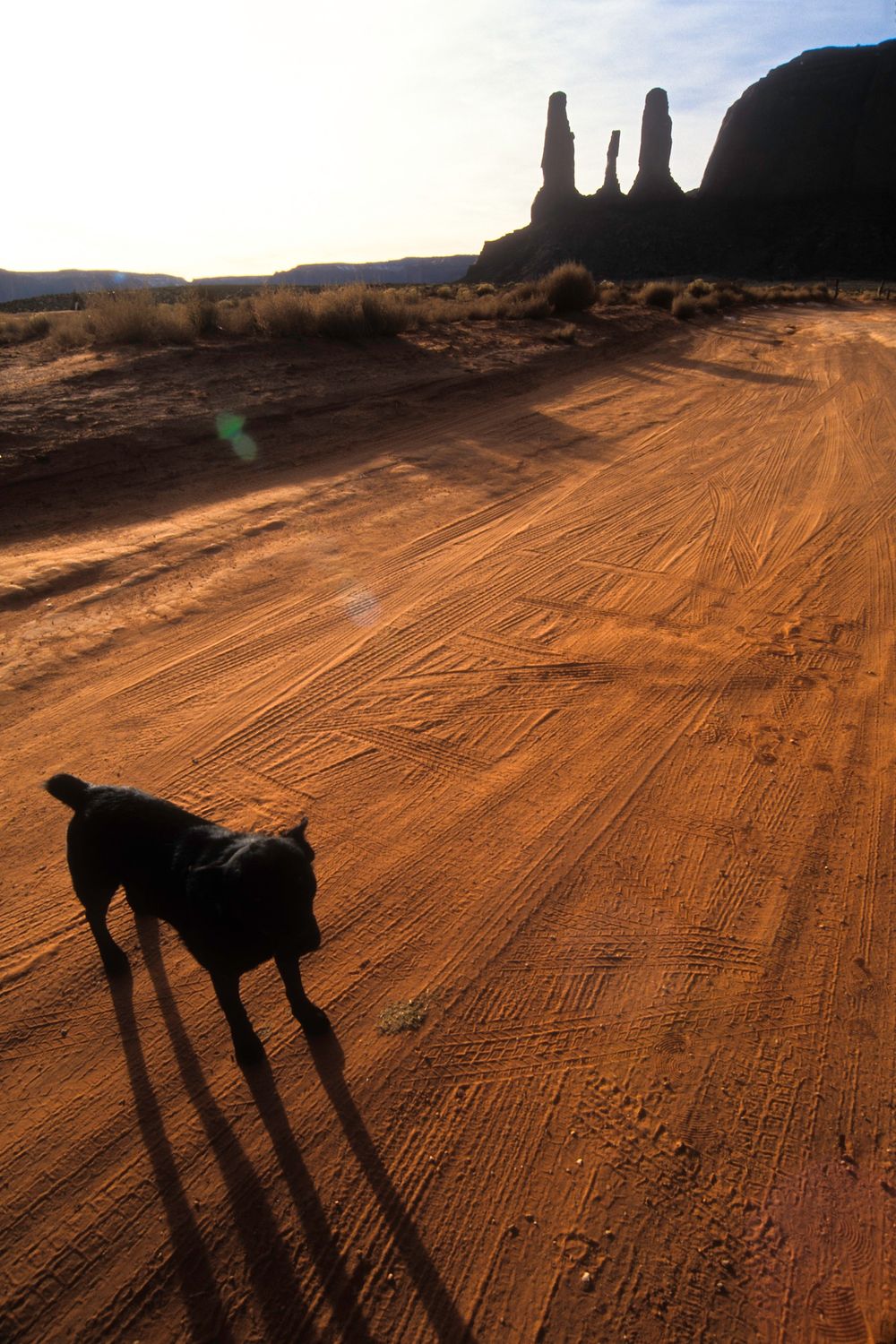 Heaven legs and earth legs.
Three legs up, four legs down, Monument Valley, Navajo Nation, Arizona.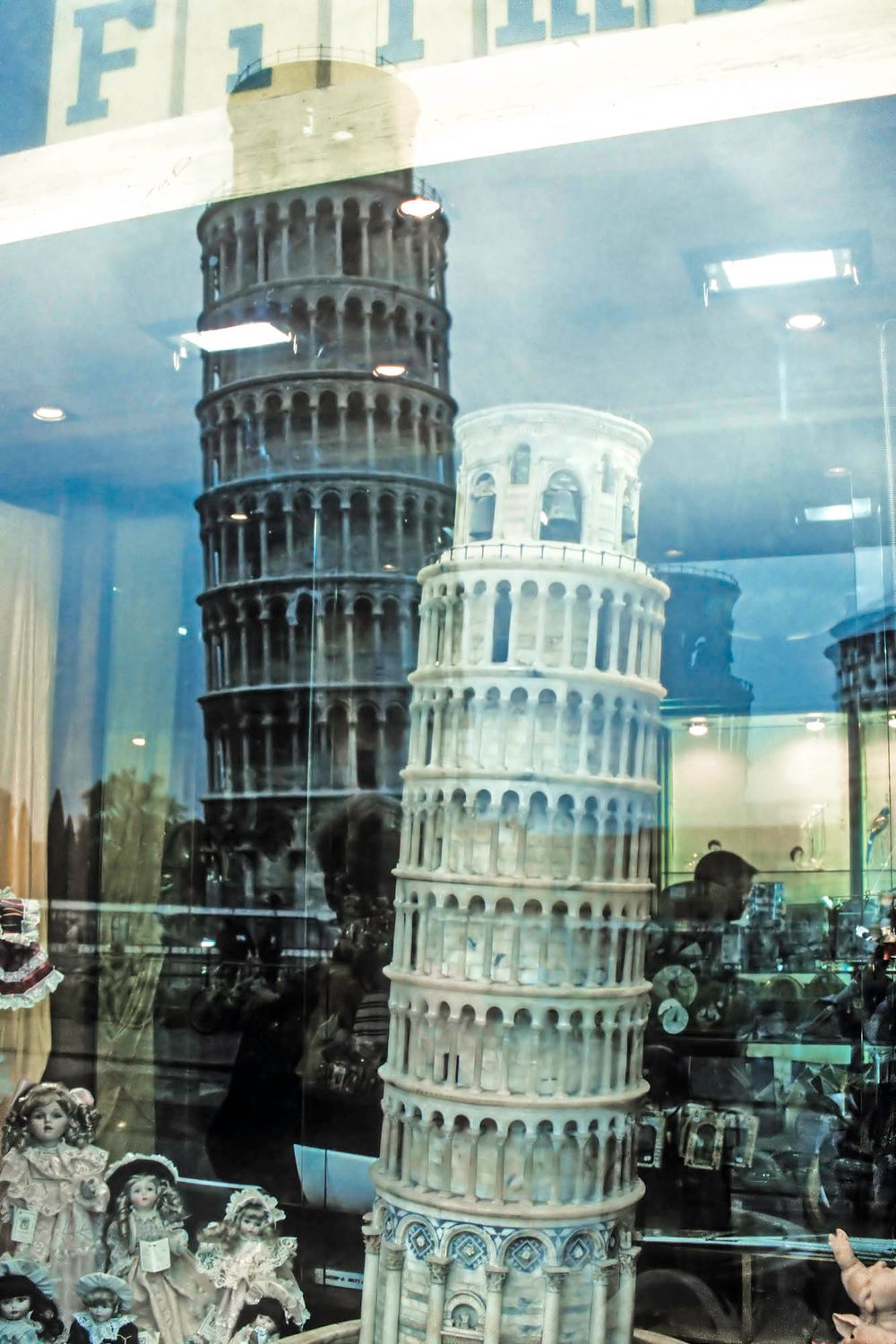 Please make up your mind.
The tower leans first one way then the other, Draw your own conclusion. Pisa, Italy.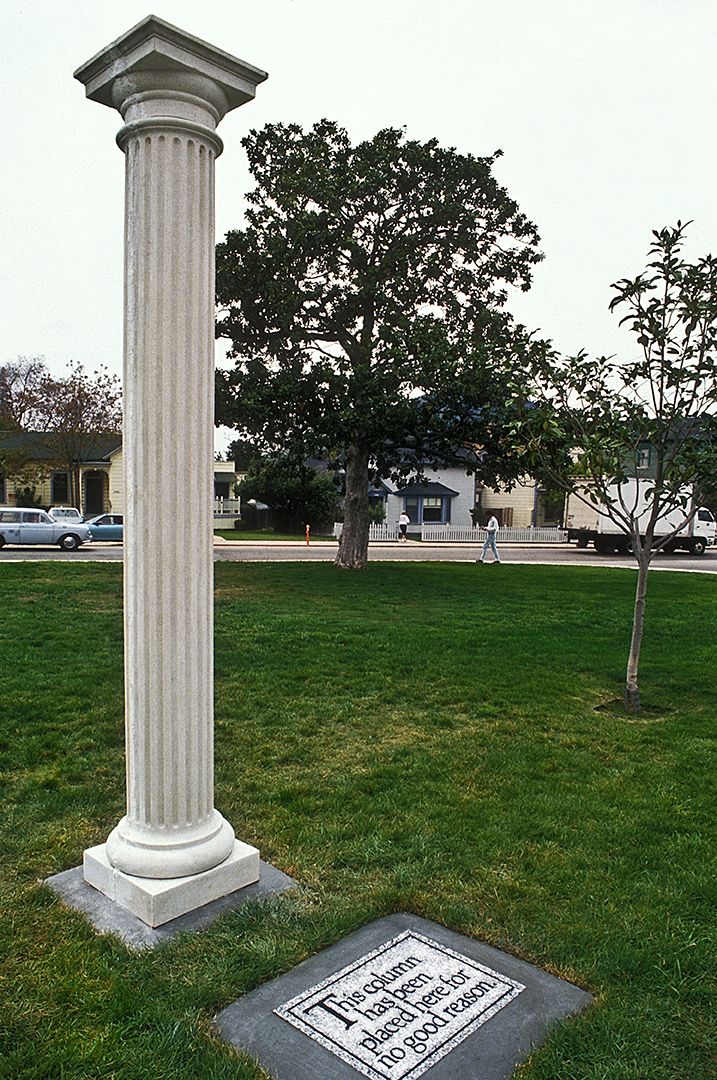 Senseless tuscan column.
Column and plaque designed, and installed by Gary Dwyer for the first public art project. San Luis Obispo, California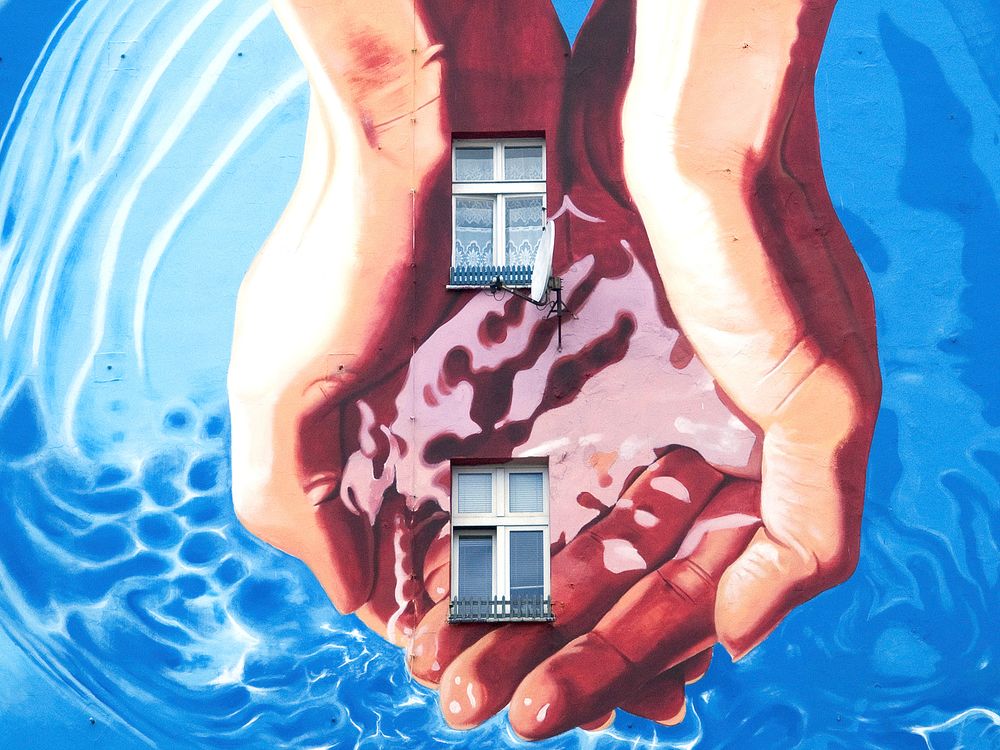 Looking out of the water.
Water in the windows with satellite dish. Krakow, Poland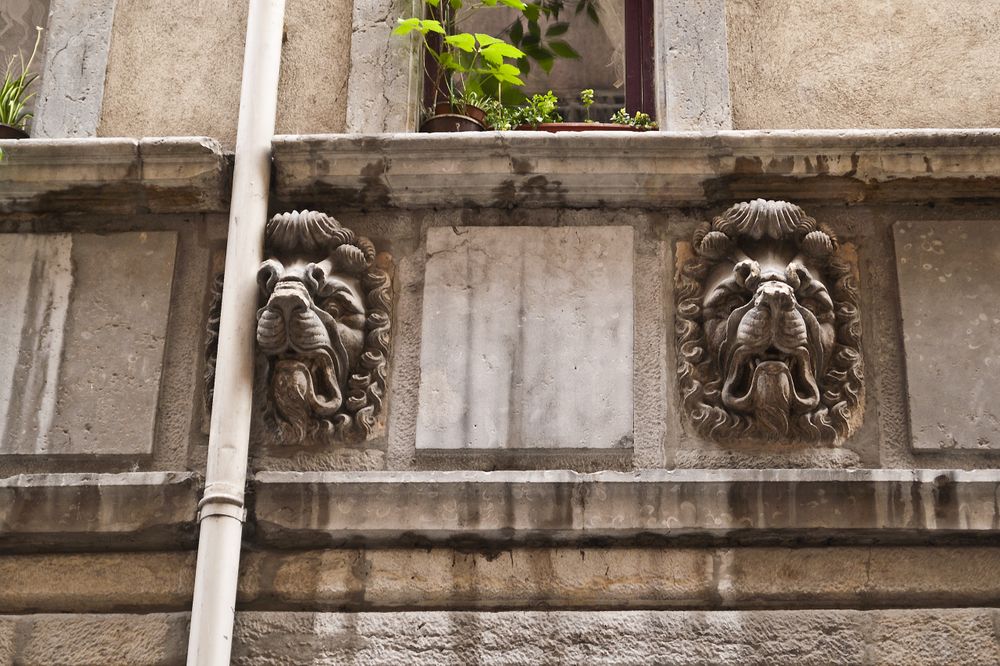 A wrong place, wrong time.
A twice squashed lion. Lyon, France.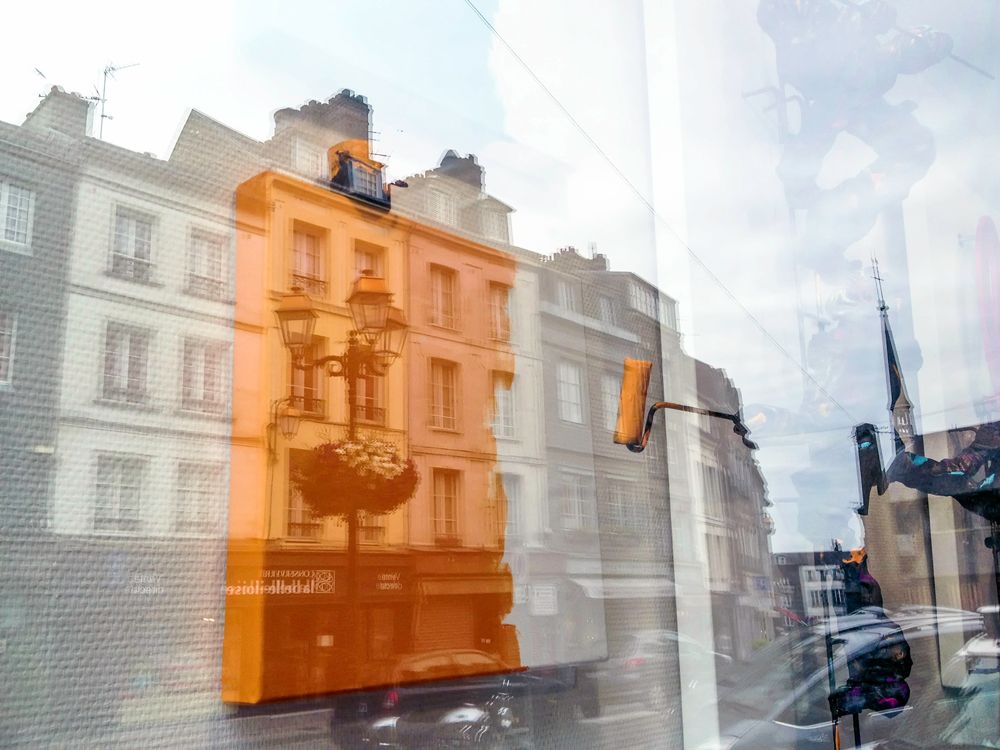 If this was a composite image, I could understand, but it is not.
Painting a display case, inside a window, with the reflection of the building across the street. Rouen, France.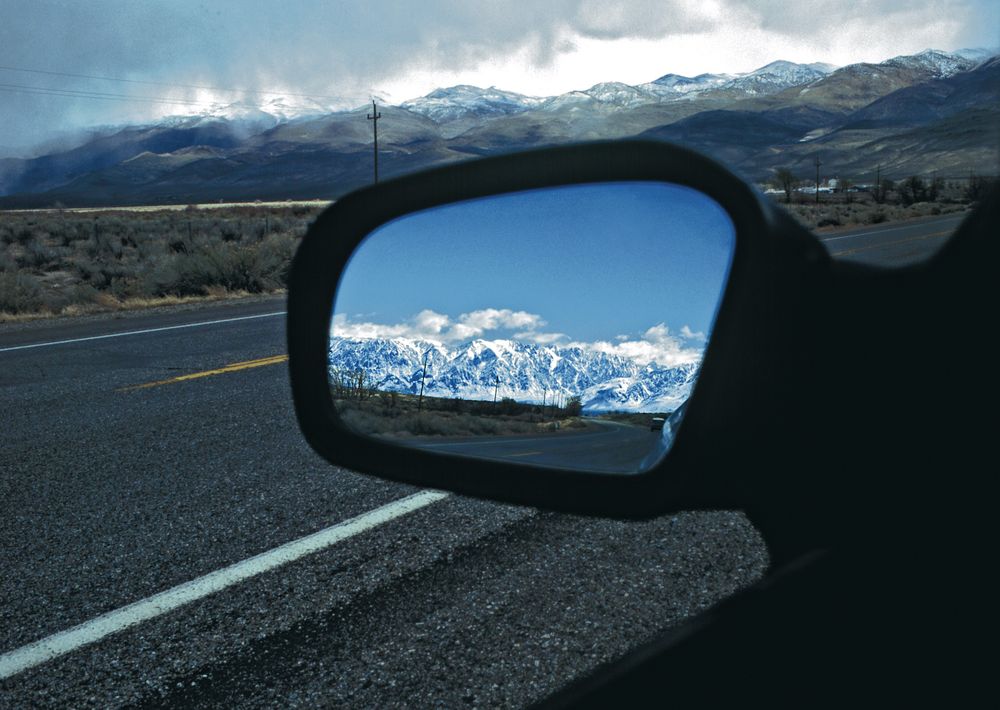 Storm in front, storm behind.
We find the most amazing things when we look behind us. Eastern Sierra Nevada Mountains, California.
At least two things at once.
Often there is duality and irony in still photography because we only get a fragment of the scene. A tension is established because two or more elements are pressing against the other in some way that leaves us with more questions than answers.